content
On Thursday noon there will be an annular solar eclipse in the Arctic. With us, however, the spectacle is kept within narrow limits. During the maximum eclipse, only 7 percent of the sun's disk is covered by the moon. After all, it has been our first eclipse since March 2015.
Solar eclipses are a rare but all the more spectacular event. It's that time again next Thursday. An annular solar eclipse occurs in the Arctic. The phenomenon can be observed from eastern Canada via Greenland and directly over the North Pole to eastern Siberia. However, it is not enough for a total solar eclipse. The moon is currently too far away from the earth for this, and so it is not able to cover the entire solar disk. A shining wreath of sun can also be seen around the moon in the Arctic.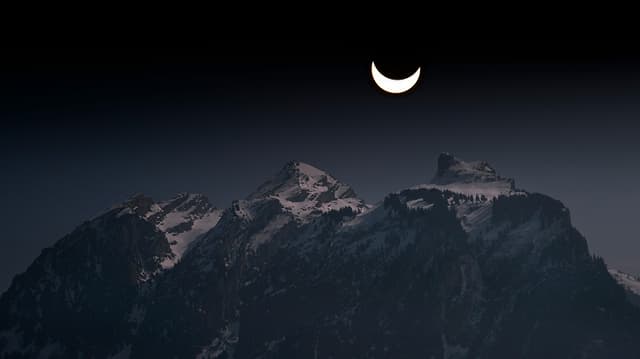 Not an event of the century for us
In Switzerland the eclipse begins around 11.30 a.m. (west of Zurich a little earlier, in the east a little later). At 12.20 p.m. the eclipse already reaches its maximum with a value of 7 percent. The darkness continues until 1:15 p.m., then the sun comes out completely from behind the moon. Although the eclipse is very modest at 7 percent, it is the first partial solar eclipse in our region since March 2015.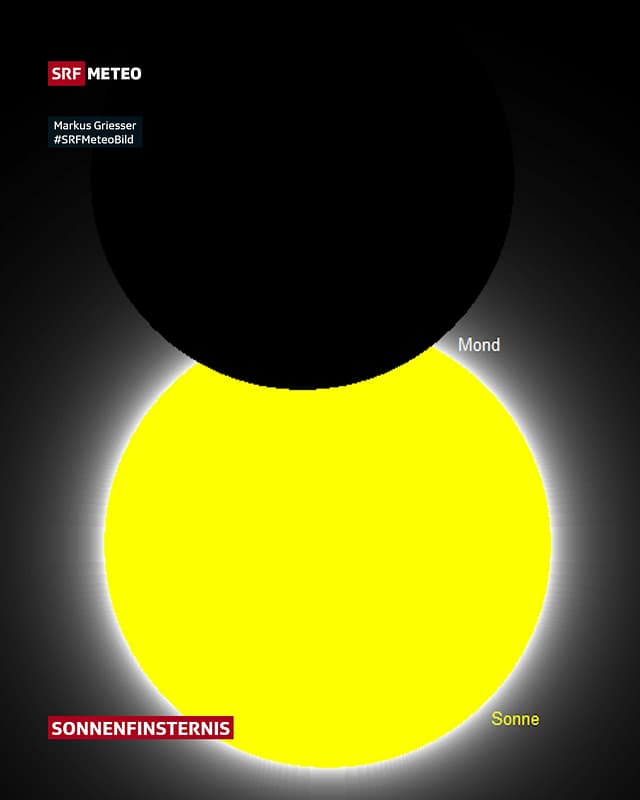 The long wait for the great darkness
The last major solar eclipse in our area was already 22 years ago, when a total solar eclipse occurred over southern Germany in August 1999. The last two total eclipses (July 2, 2019 and December 14, 2020) took place in South America, and the next total eclipse is also an event for the southern hemisphere. There will be a total solar eclipse over Antarctica on December 4, 2021. Eclipses for the smaller wallet will occur over Spain in 2026 and 2027. On August 12, 2026 and August 2, 2027 there will be two total eclipses in the middle of the summer vacation time and in an area with few clouds. The eclipse in 2027 in particular will be a mega-event, as the moon is very close to the earth at that time and the maximum of the eclipse corresponds to 6 minutes and 23 seconds, i.e. an extremely long time. Both eclipses will also be clearly visible from Switzerland. But we will have to wait a long time until the next total solar eclipse in Switzerland. On September 3, 2081, in a good 60 years, it will be that time again for us.