In Beirut on Friday, Jean-Yves Le Drian invited the country's officials to negotiate with the IMF.
By Sunniva Rose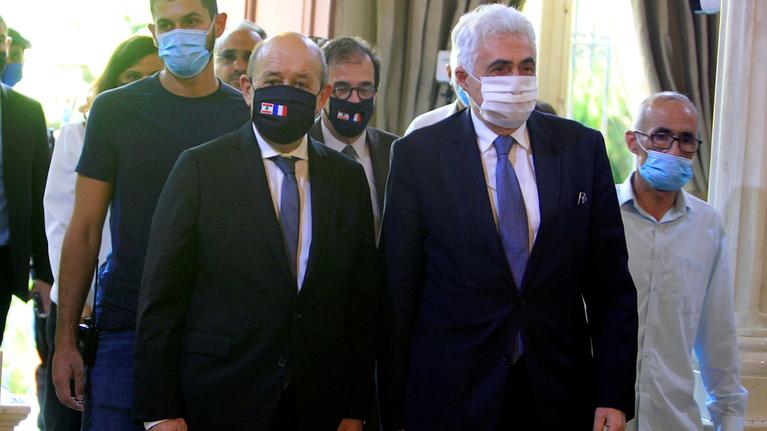 Beirut
At the end of his two-day visit to Lebanon, the French Minister of Foreign Affairs, Jean-Yves Le Drian, announced on Friday a support of 15 million euros for French-speaking private schools in Lebanon, a country "on the edge of the abyss", according to him. This amount represents a tenth of the funds of the post-Covid-19 emergency program launched by France to support the Francophonie in the world. "And that, because it is Lebanon!», underlined Jean-Yves Le Drian, to the applause of the crowd gathered to listen to him at the Carmel Saint-Joseph school, in Mechref, south of Beirut.
Despite its small size, Lebanon occupies a special place in the Francophonie: the Lebanese network of accredited schools is the largest in the world. With 60,000 students, it is far ahead of number two, Morocco, which has a population seven times larger. In total, more than half a million children in Lebanon are educated in French-speaking schools, the equivalent of
.