Several weeks have passed since Shakira confirmed her breakup with Gerard Piqué, news that took the singer's fans and thousands of Internet users by surprise, but the Colombian is also going through a complicated personal situation, since she has faced a storm of problems; among them, the health of his father and a bucket of cold water that the Spanish justice released.
However, now the pop star took the opportunity to give himself a few moments of relaxation, so she decided to take a vacation and go with her children to the beaches of Cabo San Lucas, in Mexico, where she was captured by a paparazzi and the images of this moment are going around the world.
ALL THE DETAILS! Shakira receives a bucket of cold water in the middle of her thunder with Piqué and puts a heavy hand before justice
And it is that in these snapshots Shakira can be seen at her most relaxed while having fun on the beach with Sasha and Milan, wearing a lilac two-piece swimsuit with fringes and was happy without a drop of makeup.
The 45-year-old artist arrived in Mexico after her ex-partner, from whom she separated a few weeks ago, was booed on the field of a stadium in Las Vegas, But the postcards of her little trip have caused a stir, because seeing the Colombian in this natural way was something that left several amazed and with their mouths open.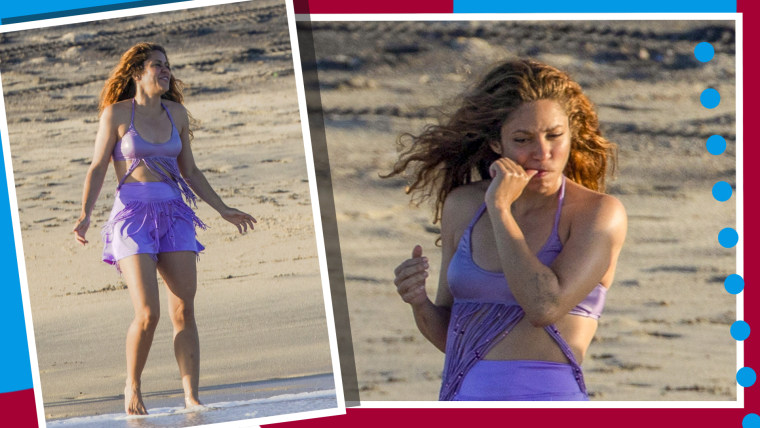 ALL THE DETAILS! Piqué would have accepted a juicy and millionaire offer so that Shakira can take her children
Some believe that the singer-songwriter wanted to put land in the middle between so many scandals in which she has been involved, although that did not prevent many from being shocked to witness her beauty in this way, since it is not an everyday thing to see her like this, so appearance divided opinions, since while some believe that she looks spectacular, others did not give credit to what his eyes were seeing.
¡Subscribe to our newsletter to receive in your email the latest news from your favorite celebrities!