Saudi Panda offers are the cheapest Eid offers from hyper panda, where Panda markets offer us great discounts on the occasion of the blessed Eid Al-Adha in all hyperpanda branches spread all over Saudi Arabia such as Riyadh, Dammam, Madinah and Jeddah with the highest quality and cheapest offers, the offers are valid for two weeks Or until stocks run out, as Panda offers start from Wednesday, July 14, 2021, corresponding to Dhu al-Hijjah 4, 1442 until Tuesday, July 27, 2021. Do not miss the weekly offers, discounts and Eid discounts in various Saudi stores.
Panda Saudi Arabia offers on Eid Al-Adha
Panda's cheapest offers today, on the occasion of Eid Al-Adha, on frozen meat prices. Hyper Panda offers its customers a variety of the best types of local and imported meat with huge discounts on all weights, which allows you to enjoy a different taste with each recipe and a different delicious and rich flavor, and here are the best offers:
Calf cut with bone, price per kilo 34.95 riyals.
Australian lamb thigh with bone price per kilo 44.95 riyals.
Calf shoulder without bone, price 42.95 riyals per kilo.
Brazilian lamb banana with the bone, the price per kilo is 49.95 riyals.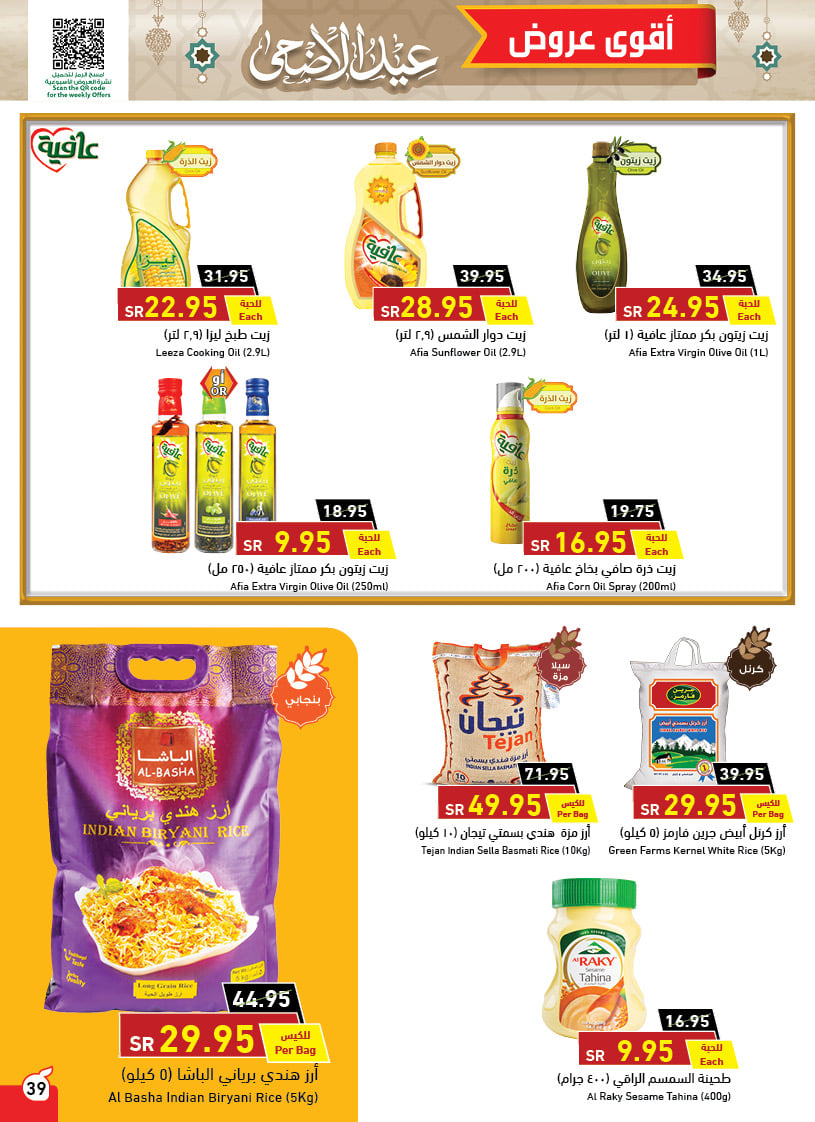 Panda servant
A large group of Hyper Panda offers and discounts on different edible oils such as sunflower oil, coconut oil and ghee. All Saudi stores are interested in providing various types of extra virgin olive oil and vegetable oils; Because of its benefits, the most important of which is lowering cholesterol, as it is a nutritious and important food for patients with heart disease and obesity, we offer you many Panda discounts on edible oils that are important for every home, including:
Noor Sunflower Oil 2 x 1.0 liters, promotional pack, at 33.95 riyals instead of 43.05 riyals.
Parachute virgin coconut oil 500ml per pill at 49.95 riyals instead of 79.95 riyals.
Sunny cooking oil 1.0 liters per piece, at 9.95 riyals instead of 17.50.
A mixture of extra virgin olive oil and the rest of the olives 500 ml per piece, at 8.95 riyals instead of 18.95 riyals.
KDD Beef Ghee 400 per piece, at 14.95 riyals instead of 21.25 riyals.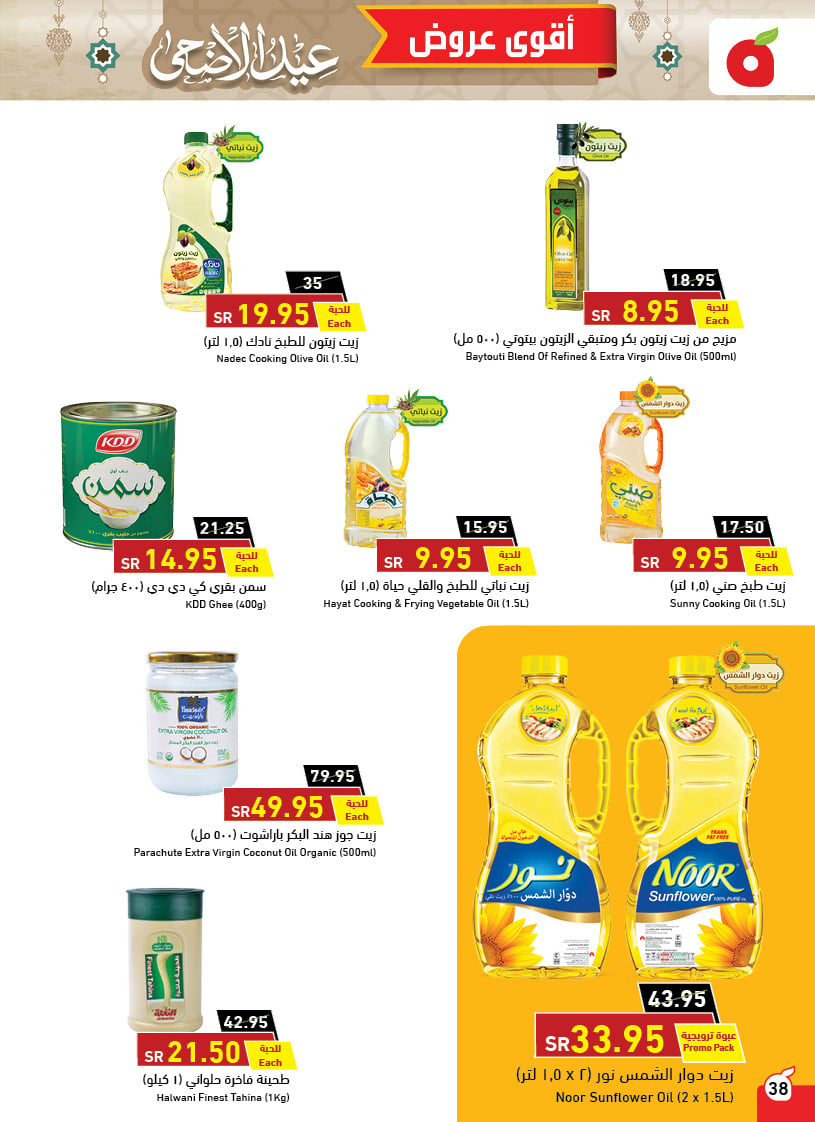 hyper panda
For lovers of grape leaves, various types are available, including the stuffed ready-made and the leaves only. Panda offers us high-quality mushrooms. It is also found in the markets of Panda olives of various kinds. The wonderful light tuna meat soaked in Hana's sunflower oil is also available in Hyper Panda. Here are some Panda hypermarket discounts spread all over Saudi Arabia.
Victoria grape leaves 908 grams per grain at 12.95 riyals instead of 24.95 riyals.
Light tuna meat in sunflower oil Hana 185 grams 1 + 2 at 13.30 riyals instead of 20.85 riyals.
Luxury sliced ​​mushrooms, Chtoura Gardens, 425 grams, 3 pieces, at 9.95 riyals instead of 14.85 riyals.
Mendes olives 935 grams per piece at 10.95 riyals instead of 13.95 riyals.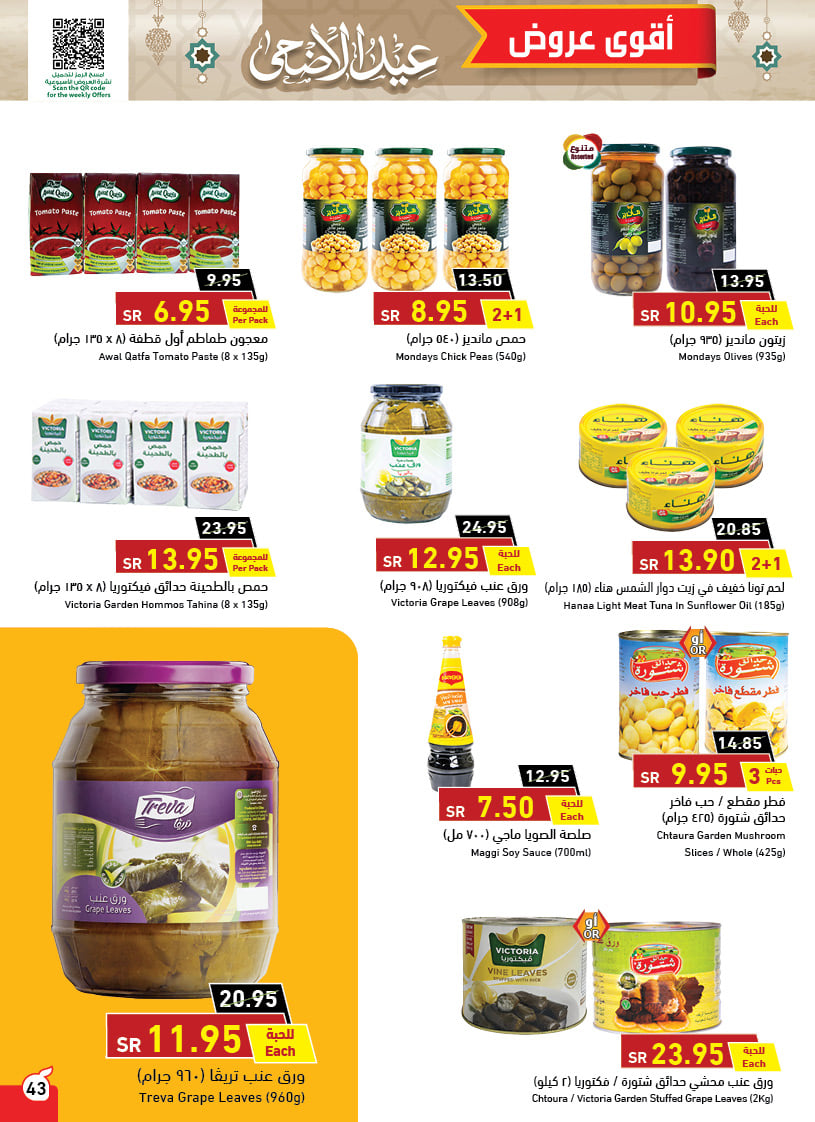 We have offered you a variety of the best weekly offers from Hyper Panda Saudi Arabia, which contain the most delicious ingredients and delicious, rich and delicious Eid al-Adha recipes. Find out more discounts and follow us, as we convey to you the latest discounts and the latest prices in Saudi stores, and you can order through the Panda Online service and get On shipping service to anywhere in the Kingdom.