news-body">
Pachu Peña y Marcelo Tinelli They have known each other for almost 30 years. They started working together on Videomatch, on the Telefe screen and kept in touch for various labor bets. Now, the artist told how they are carried to this day.
In recent days, the humorist gave an interview for the magazine People and was honest about his current relationship with the driver. "We have a very nice relationship. Although we talk little and see little of each other, they are those people that you know are", he began saying. "I have enormous affection for him and I have great admiration for him. He was the one who put me in this, in orbit on the big screen in that Telefé 'Videomatch', along with Pablo (Granados). We live very nice moments, I am very grateful to him, "he stressed.
On the other hand, Pachu recalled his time in The academy (El Trece), last year: "I felt that feeling like the one I lived in the Videomatch of the 90s, who always came and talked to you about your work, the comment was always, generally positive. In addition, he was accompanied by a wonderful woman and a great friend that I made, Flor Díaz. For me, the best dancer by far."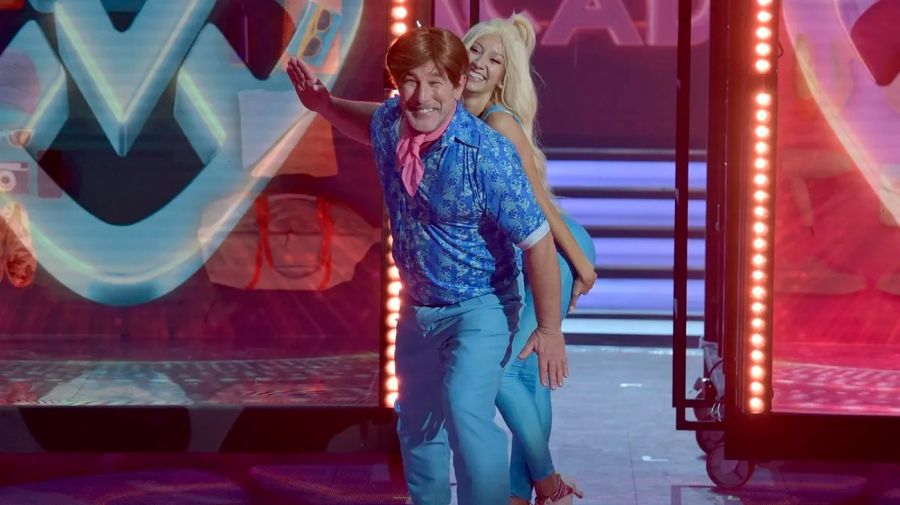 "I saw Marcelo laugh because he danced badly. It killed me to see the skinny kneeling there laughing. We have that connection that, thank God, graced him, and it seems to me that it also has to do with remembering what we lived in Videomatch. I automatically remembered when I was live to see him laugh when he showed some of our notes, it was very nice, "she analyzed.
What Pichu Straneo said about Marcelo Tinelli
Yes ok Pachu Peña spoke wonders about Marcelo Tinelli and has a good memory of him, long ago, Pichu Straneo defended him. The artist was also part of Videomatch and his last contact with the driver was in 2021, during the humorous segments that he had in La Academia (El Trece).
According to the former driver of send play (America TV), knew in advance that the owner of LaFlia I was going to put him out of a job shortly after hiring him. "I take charge of what I am going to say now. I told them: 'Don't get bad blood, guys, this lasts a month and a half and then he kicks us like always'. So it was. Their forte is dancing and that kind of thing," Pichu shot in the radio cycle ATR (Pop 101.5). "The matter is very difficult. I'm not speaking badly, eh. They already have their minds on it and we were a 'living asset'. If it was a resounding success, it wasn't, but we didn't fail either. From the rating of Marcelo's program last year, which were the three programs that measured the most? The ones in the mood!", he highlighted.
"What happens is that if we are going to do the same… the tangueros and that kind of thing can no longer be done like in the old days," he acknowledged. Straneoin reference to the fact that humor has evolved over time and many things have changed.
R.L
Image gallery