The reggaeton star will perform in the Copa del Rey final with Brian Cross, Soraya Arnelas, Marta Sánchez, Romy Low and Alaska and Mario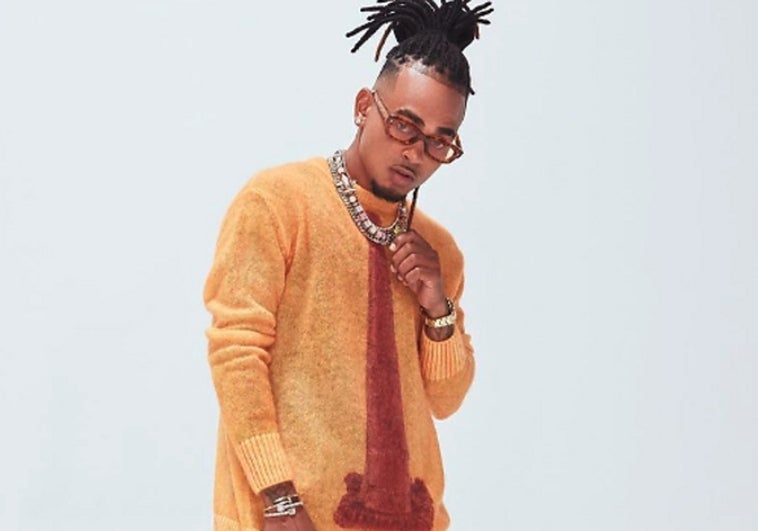 There is still a long way to go before the concert at the end of the Copa del Rey It may be like the ones that take place during the Super Bowl halftime, but the growth of this show as a television bet for the future is already undeniable. Last year, this idea took shape with the performance of Alaska and Mario in the final of the tournament, and this 2023 the show will grow exponentially since the couple will be accompanied by Brian Cross, Soraya Arnelas, Marta Sánchez, Romy Low and a superstar as is the puerto rican Ozunaundisputed hero of the global reggaeton crusade.
—What can we expect from your concert in the Copa del Rey final? Are you going to try to recreate the spectacularity of a Super Bowl?
—It's going to be something very special, not as gigantic as the Super Bowl because a football field has to be taken care of more than an American football field. But it will be something that has never been seen in a music show at a football game, to be enjoyed by the family, and done with great respect and affection.
—You have just published a photo with Vinicius, are you a Real Madrid fan? Let's see if those from Osasuna are going to get angry…
—(Laughs). It is that he is a friend of mine, just like Ansu Fati, Messi or Cristiano. I love sports and I love soccer, and I respect its stars without looking at what team they are from. I am a friend of all athletes who inspire millions of people to play sports and learn what discipline is.
—In fact, you have recently bought a basketball team in Puerto Rico, Los Osos de Manatí.
—That's right, I'm supporting Puerto Rican basketball and fulfilling a personal dream. I play basketball almost every day, and in my family it has always been in our blood. I've always wanted to run a team, but haven't had the time until now.
—And for the family, do you have time?
—Taking time for her is one of the great challenges of this profession, especially when you are in a stage of growth. At that moment you are living so, so fast that sometimes what you least think about is starting a family. I already had my family when I started, but if you get into this business without having it, sometimes you don't manage to get it because everything goes so fast that you don't quite define yourself in that aspect.
—He has collaborated with Shakira, and in his new song 'I think of you' he mentions her and Piqué: 'It's just that forgetting you seems to never end, as Piqué is yelled 'Shaki' even in the middle of the sea'. What do you think of throwing such beastly taunts at ex-partners in songs?
—It is not about shooting your ex-partner, but about what is being experienced. Shakira has recounted an experience because music is about that, about telling what we live through, how we feel. And as we say, in that song she 'dropped it' (laughs). I love Shakira, and my favorite song right now is her session with Bizarrap. She is on another level.
—What do you think of the advances in artificial intelligence to create songs? Does it scare you?
—Artificial intelligence will be able to imitate non-artists, but it can never imitate real artists. You will never see several Ozunas, nor several Juan Gabrieles. He will be able to imitate other singers, and not because they are bad, but because it is easy to imitate them. I'm not afraid of him. It is artificial intelligence that has to be afraid of me (laughs).
—In the summer you will go through several cities in Spain again with your 'Afro Euro Tour'. What will those concerts be like, and why the word 'afro'?
—When I do shows I like to do a complete review of my career, and not just my latest album 'Ozutuchi'. I can't stop singing the old hits or the public will crucify me (laughs). But I will also introduce new songs because the public understands me and knows that I also want to show them new things. The name 'Afro Euro' comes from a new concept of music that I am going to present in May, God willing. It's a seven-song Afro-style EP, in which I collaborate with Nigerian artists and other countries.
—Where do you think reggaeton will go?
—It will always evolve, it will continue to merge with other genres, bachata, pop, whatever. The current reggaeton is very different from what was done in 2000, and now many young people don't know what the old reggaeton is like, just as it will happen in twenty years with the reggaeton that is being done now. What is clear to me that will keep the genre current will be collaboration, which is something that was not seen before, in the world of rock.
—What would be your dream Spanish collaboration?
"Oh, that's hard. I can tell you Rosalía, but also with the new ones that are growing, like Quevedo.
—You have projects related to the cinema, right?
—I am finishing my film 'Odyssey', and now I would like to work in European cinema, which is experiencing a very good moment in the world.