Horror fall on Saturday evening: Günther Jauch slams on the floor in an RTL show. He injured his hand in the process.
the essentials in brief
Günther Jauch fools around with "Because they don't know what's going to happen".
Because of the wet floor, the moderator falls.
There is great horror in the TV studio.
Frightening second on live television: In the RTL stupid show "Because they don't know what's happening", TV legend Günther Jauch (65) hits the floor!
During a game, the moderator and Thomas Gottschalk (71) and Barbara Schöneberger (47) have to shoot water balls with water sprays. A wet and happy affair with nasty consequences.
The water makes the ground slippery. Jauch runs through the TV studio and slips in a curve. Then it cracks, Jauch falls sideways to the ground. Ouch!
Günther Jauch has to suffer after a fall
Great horror in the group, employees rush to help, Barbara Schöneberger screeches: "Shit!" Then Jauch gets up with a groan, the shock written on his face.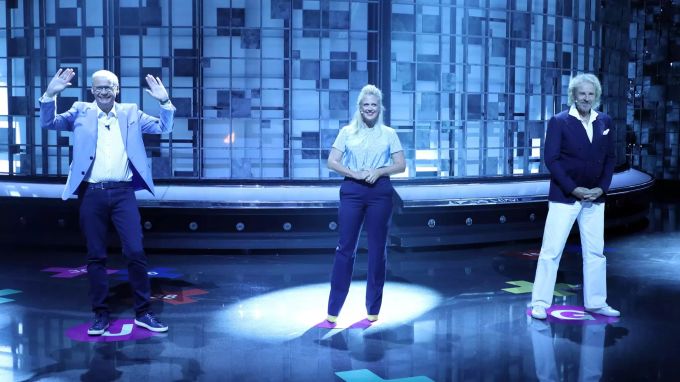 He later explains: "I sustained a hand injury." The wound turns blue. "That has an aftermath. That is to be taken seriously! "
Would you like to shoot beach balls on live TV?
38%
Yes, I would have a lot of fun.
1
Yes, I would have a lot of fun.
62%
No, far too dangerous!
While Schöneberger is investigating the injury, Gottschalk advises him to take a lawyer. "Then I'll keep going for so long."
Jauch jokes about a possible compensation for pain and suffering: "In America that would be 24 million, about." Oops!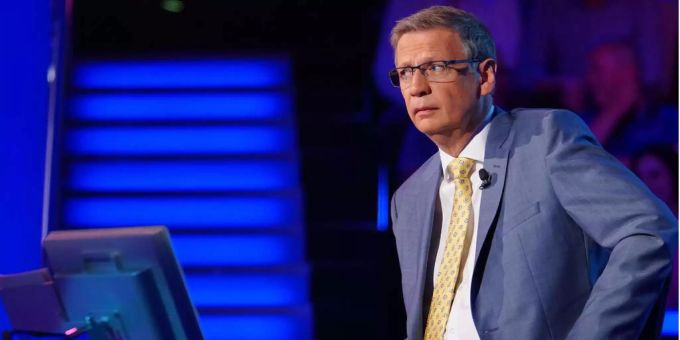 However, it is unlikely to know about a lawsuit. By the next game, the pain seems to have subsided. Jauch continues to play happily as if nothing had happened.
More on the subject:
Thomas Gottschalk moderator Wasser Klage RTL

---
.