content
The mealybug causes plants to die. The federal government is therefore urgently calling back 50 pots of Callistemon plants.
Anyone who bought a pot of the so-called Callistemon plant in a garden center or tree nursery between March and May – better known as a "cylinder cleaner" or "pipe cleaner" because of the shape of the red flower – should contact the Federal Plant Protection Service as soon as possible Set connection: 058 / 462 25 50 or [email protected], Link opens in a new window. There are 50 pots with a plant passport, the European flag and the Prüfnummer IT-19-0327 are provided.
Reason: A pest that is new for Europe has been identified on several of these ornamental plants: it is called "Ripersiella hibisci", a mealybug that causes the plant to die. "This louse clings to the roots. The plants stop growing, turn yellow and finally die, "explains Jonathan Fisch, media spokesman for the Federal Office for Agriculture (FOAG) in the SRF consumer magazine" Espresso ".
These lice can also attack other plants such as hibiscus, rhododendron, ficus or oleander.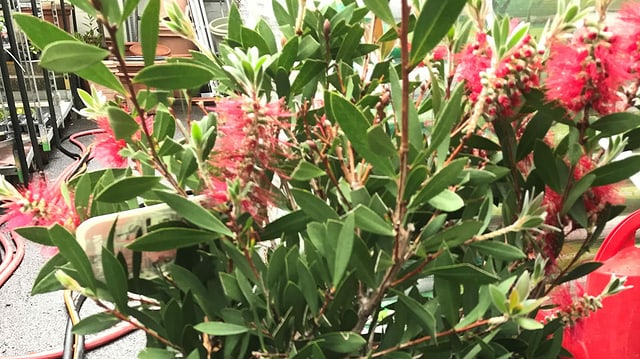 The pest was discovered in Italy, but only after various Callistemon pots had already been delivered to various European countries, 50 of them to Switzerland. So far, only three of them have been found and properly disposed of, says the FOAG spokesman.
Professionals must dispose of it
If you have such a plant with you, you should definitely contact the plant protection service, says Fisch. Experts would then come by and take care of the problem and also examine other plants in the vicinity for possible infestation. It is definitely not advisable to dispose of the plant yourself. The use of specialists is free of charge.