In the year 2011 a meteorite was found in the Sahara that was known for its dark color "Black Beauty" was called. Officially, he operates under the abbreviation NWA 7034NWA stands for Northwest Africa.
An international research team has now found the origin of the chunk with the help of a supercomputer, reports CNet.
So far it was only known that he Mars comes. The researchers used a supercomputer in Australia to determine from which crater it was thrown through space Pawsey Supercomputing Research Centre calculated. Pictures of 90 million impact craters analyzed on the red planet.
A comparison of the age and properties of the meteorite with the craters finally led to the place of origin. The corresponding Mars crater was named after the city by the researchers Karratha named in Australia.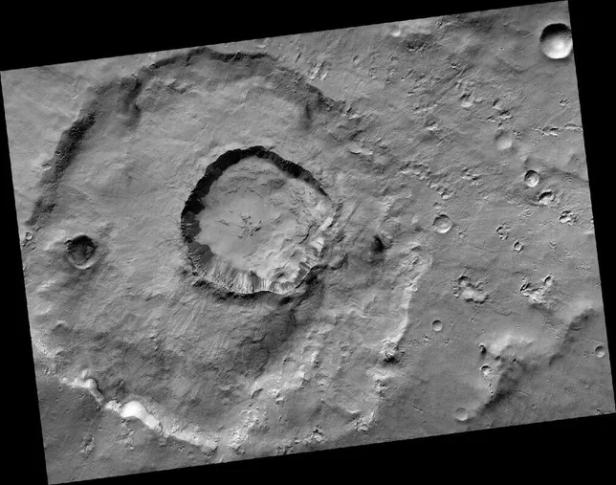 The researchers originally assumed that the meteorite was 2.1 billion years old. After a recent examination, the age was up 4.5 billion years corrected.
Several types of rock are cemented together in the meteorite, the researchers write in a study published Tuesday in the journal nature communications. That makes it quite unique, as all other Martian meteorites found so far contain only one type of rock.
Therefore, it is advisable to examine the place of origin of "Black Beauty" more closely: From this, valuable insights into the first 10 million years of the history of Mars and probably also of all other terrestrial planets, including Earth, could be gained.