Defense gets billions more. Fine, there have been complaints for years that things had been neglected and that the armed forces had been cut back as a result. There has been talk of a 'geopolitical holiday', from which Putin has shaken us roughly awake with his invasion of Ukraine.
A plus of these years of sleep is perhaps that we could worry for a long time about a bright future, although we could have woken up a little earlier (Georgia 2008, De Krim 2014). An additional advantage of the invasion is that we discover that the Russian soldiers are operating much worse than we thought. Their armed forces are not coordinating the attacks, they call old Nokias, they destroy cities instead of conquering and occupying them, and attempts to shut down the Ukrainian internet were frustrated by Elon Musk's Starlink satellites in late February, after which Ukrainian bicycle soldiers intertwined with each other. could pass on the coordinates of old Russian tanks to send a drone at them. And Ukrainian morale appears to be holding up against the Russian one for the time being firepower, even if it turns out not to be that high-tech. In fact, the Russian action is not an advertisement for investments in a better Western armed forces.
The numbers
Cautiously, the figures of the first hundred days of war in Ukraine tell how futile and evil this invasion is. Be careful, because numbers don't say everything and are colored. The Russian losses could be 25,000, with wounded soldiers added they could have 80,000 "unusable" soldiers. The Russians are estimated to have lost 1,000 tanks, 50 helicopters, 360 cannons and nearly 40 fighters. As a result, orders for Russia's arms industry are hastily canceled or, out of courtesy, postponed, and countries that have had Russian missiles in mind are concerned that 60 percent failed. India, which has already scrapped 500 million euros worth of Russian helicopters, and China are in doubt.
Ukraine, meanwhile, is said to mourn "tens of thousands" of military and civilian deaths, and Zelensky recently spoke of rising numbers to 100 killed and 500 wounded Ukrainian soldiers a day after the war moved to the Donbas. (Perhaps it's double that now.) According to Kiev, Russian bombing raids in the first 100 days destroyed nearly 40,000 buildings, 1,900 educational institutions, 350 busted bridges, 500 damaged hospitals and about the same number of destroyed factories.
The poor Russian performance is not an advertisement for investments in a better Western armed forces
The Russian bombings displaced 7 million people in Ukraine and another 7-8 million people abroad (of whom 2 million have returned in hopes of blessing) and the Russians now occupy 20 percent of the territory (before 24 February it was 7 percent).
Needless to say, the Ukrainian economy has shrunk enormously: by 35 percent, the counter stood at a loss of 600 billion dollars. On the other hand, the Russian economy is also being damaged by the almost five thousand separate sanctions that the country has to swallow; inflation is almost 20 percent on an annual basis.
The war may be somewhat put into perspective – there are about 450 major conflicts in the world year after year, more than half of which are violent – ​​it is nevertheless distinguished by its direct consequences for the rest of the world. According to UN crisis coordinator Amin Awad, 1.4 billion people are at risk of hunger due to shortages of grain and fertilizers and virtually every country has suffered from price increases, be it energy or couscous.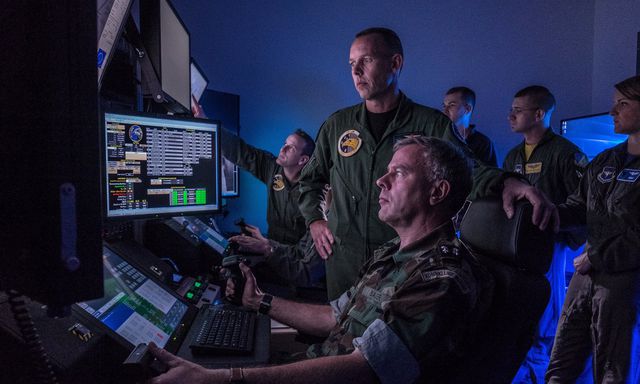 Also read: More money for defense: skepticism remains in place

Deferred maintenance
The Netherlands will therefore spend billions more on defense. No sane person will be against getting rid of overdue maintenance. Shooting bullets instead of yelling bang-bang, refurbishing rotten barracks, offering higher wages to prevent you from working more cheaply at McDonald's: after 30 years of austerity, this can be defended well. But otherwise the new investments are rather arbitrary, under the motto: more of the same. Being able to 'put away' money at all dictates short-term investments in Europe (or nationally), because orders in the US from major arms manufacturers have a queue where those from Schiphol still pale in comparison.
If the war in Ukraine teaches us anything, it is that this is an old-fashioned land war. Trenches, cannons, grenades and field hospitals. Against an enemy fighting 1960s tanks in the Donbas. Great to invest in bullets, and cyber is of course also allowed because it is relatively cheap and has the future. It is now swearing in the church, but money was never really the problem. The European NATO countries alone spend five times as much on defense per year as Russia. Now onto the good stuff.