Kylian Mbappe remains Real Madrid's big transfer target. But in order to get the PSG star, income must first be generated.
Real Madrid will, according to information from Goal and SPOX In this summer transfer window, concentrate fully on "Operation Exit" and try to sell as many candidates for removal as possible. With the capacities that may become free, Los Blancos then want to start the final attempt to bring PSG star striker Kylian Mbappe to Madrid.
Real has not attracted high transfer fees on the transfer market for a long time. Reinier, who is on loan to Borussia Dortmund for another year, was the last new player in January 2020 for whom the Spaniards ever put money on the table. As an even more important cost-saving measure, Real is planning to give up a few more players from the current 29-man squad this summer after the departure of long-time captain Sergio Ramos, even without loan players Reinier and Borja Mayoral.
Los Blancos' biggest problem: Many of the players who are supposed to leave receive very generous salaries and are therefore in no rush to leave the club. For example, Marcelo, Isco, Gareth Bale and Mariano Diaz are among the high earners that Real would like to remove from its payroll.
Real Madrid: Bale probably wants to stay, is Isco more important again?
In addition, the working paper for three stars of this quartet will expire in 2022, which is why the royal family are under pressure if you want to generate a transfer with them. However, after his loan year at Tottenham, Bale seems willing to sit out the contract in Madrid. Isco could play a much more important role under new coach Carlo Ancelotti than under Zinedine Zidane and Marcelo has just succeeded Ramos as the new team captain.
And even with less prominent names, it will be problematic to sell them to another club. Alvaro Odriozola is believed to be needed to keep the right-back position reasonable. Dani Ceballos, back from his two-year loan at Arsenal, is looking to fight for his place under Ancelotti. Luka Jovic also wants to try to assert himself in Madrid after all and Takefusa Kubo cannot concentrate on transfer issues at the moment because of his participation in the Olympic Games with host Japan.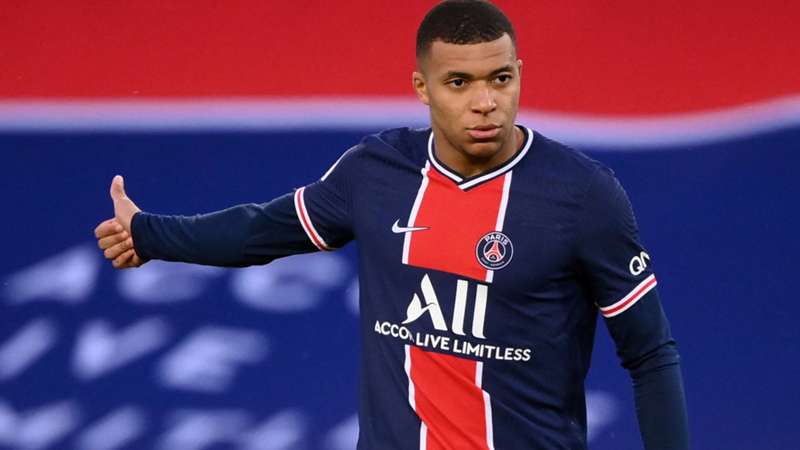 Only two players are currently likely or very likely to turn their backs on Madrid this summer. Raphael Varane has just under a year left and is in talks with Manchester United. A decision on the future of the French central defender has not yet been made, according to information from Goal and SPOX However, Real is preparing for an exit. And playmaker talent Brahim Diaz is about to be loaned to AC Milan for another two years. The 21-year-old played for the Italians last season.
Real Madrid: Patience is required with Kylian Mbappe
The fact that many players are more likely to remain at the Bernabeu makes it extremely difficult for young talents from the Reals to apply for a place in the first team. Nevertheless, talents like Miguel Gutierrez, Antonio Blanco, Marvin or Arribas are only allowed to leave if the offer is very good, which is unlikely in Corona times. Instead, they should continue to recommend themselves for a promotion in the Castilla team trained by club legend Raul.
And while squad thinning is Real's priority, Mbappe efforts continue to run in the background. Los Blancos have been keeping an eye on the 22-year-old French for some time, and Mbappe has not yet extended his contract in Paris, which expires in 2022. Real has already laid the foundation for his commitment and the Madrilenians are pretty sure that they can win the world champion for themselves if he can leave PSG.
Even PSG newcomer Ramos has recommended a move to his ex-club to Mbappe. "Madrid are one of the best clubs in the world. In terms of history, it's the best. For me, the big players should go there," he said of the Brand quoted. Before that happens, however, he wants to play for Paris Saint-Germain together with the star striker. "I would like him to stay at PSG because I like to play with the best. I don't know what Kylian is up to but he can make the difference."
But first of all, patience is required. PSG should not seek to sell Mbappe until late August, i.e. towards the end of the transfer window, should it not have extended by then. Real president Florentino Perez then has to be ready to act – and hope that by then he has been able to create some capacity through player sales. Sergio Ramos, who has just moved from Real to PSG, has suggested a move to Real for Mbappe – but more for the more distant future.
.