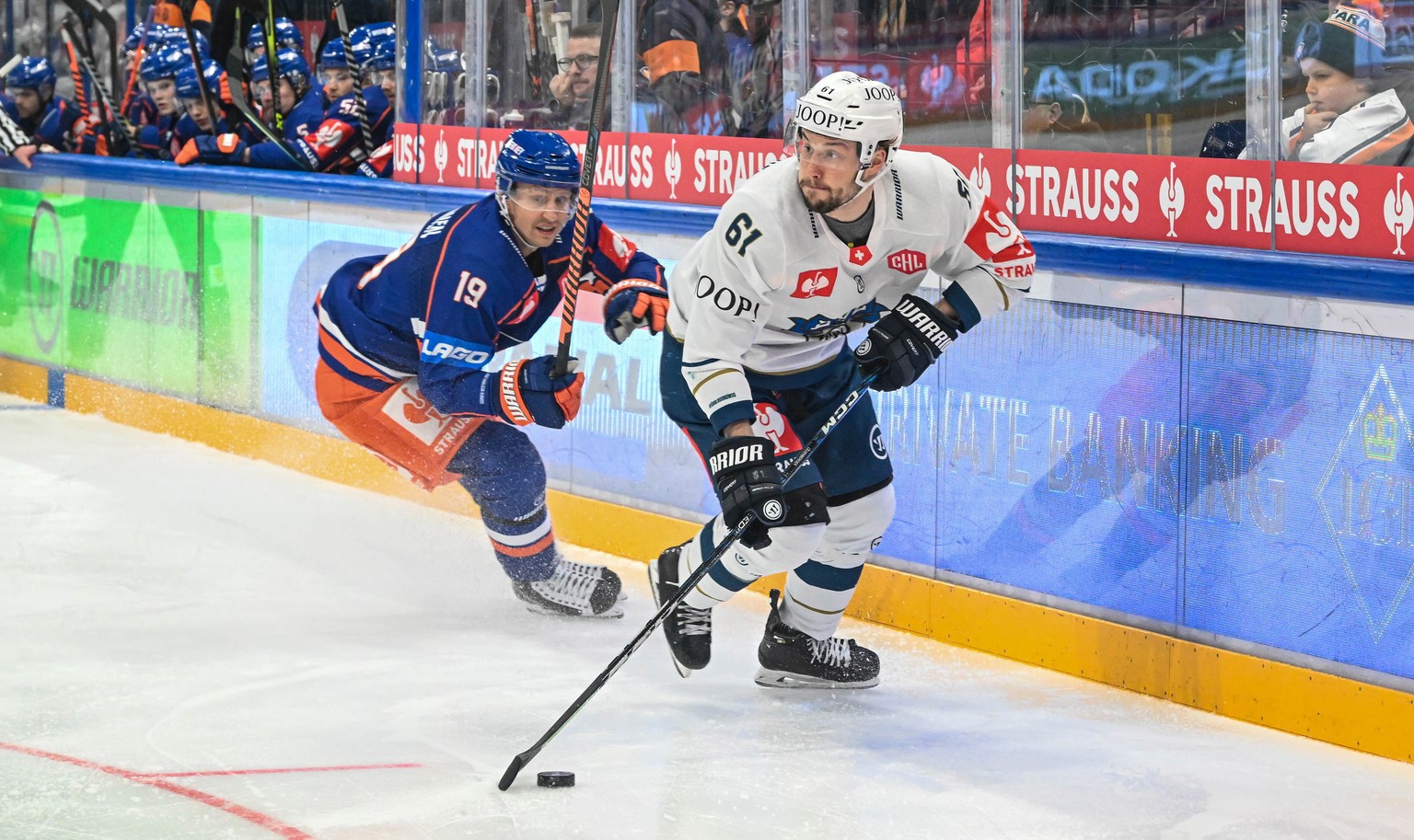 Scene from the first leg: Zug's Leuenberger is under pressure from Savinainen.Bild: keystone
EV Zug is going into the semi-final second leg of the Champions Hockey League at home against Finnish champions Tappara Tampere tonight with a 2-0 mortgage. For sports director Reto Kläy, a Swiss triumph in this competition would be about time.
Since the reintroduction of the Champions Hockey League in 2014, no Swiss team has managed to reach the final. Only Davos and Fribourg-Gottéron reached the semi-finals ahead of Zug.
The Grisons failed in January 2016 with a total score of 1: 6 at Frölunda Gothenburg, a year later Friborg had no chance against the same opponent (1: 9). So far, the winner has come from Sweden six times – four times it was Frölunda Göteborg – and once from Finland.
Since the affix in the second semi-final reads Lulea versus Frölunda (2-2), only Zug can prevent the Nordic countries from continuing their dominance. "That would be incredibly important for Swiss ice hockey," says Reto Kläy in an interview with the Keystone-SDA news agency. "We can't say we want to be one of the best leagues and then achieve nothing. It should be within the realm of possibility that a team from Switzerland will regularly make it to the top."
"Over and over again unbelievably blatant mistakes"
The people of Zug want to start now. It would be balm for her soul, as the Swiss champions in the domestic league are anything but desired. With 17 wins in 35 games, the Central Swiss are only 9th in the table.
For Kläy it is a mystery «why we can't manage consistency. We make incredibly blatant mistakes over and over again, which triggers déjà vus every time and leads to stressful situations. The bottom line is that too many players don't reach their level, and that accumulates. We play our B-game too often, which is way too deep."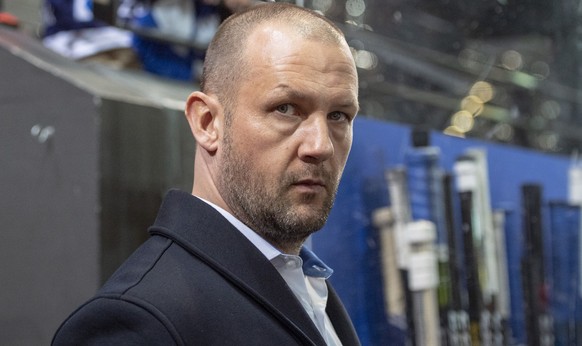 EVZ Sports Manager Reto Kläy.Bild: KEYSTONE
A lot in the subconscious
A possible explanation for Kläy is that due to the "incredibly large number" of impressions in the last two years, hunger is no longer exactly the same as before, and the whole processing process still needs time. "As a result, the last two percent of consistency may be missing, which is punished coldly by the opponents. The league has become too good, forgives very few mistakes."
Kläy continues: "I think a lot happens in the subconscious. When things go very well, you play instinctively. We, on the other hand, think too much, which means that certain decisions are made a fraction too late. As a result, our game comes to a standstill, we no longer bring the moments of surprise that have distinguished us on the ice. »
Enough potential for turnaround
It is clear that the people of Zug have enough potential for the turnaround. The second leg against Tappara Tampere (8:15 p.m., live on SRF 2) could be groundbreaking. Getting ahead should result in a huge boost.
Despite being 2-0 down, Kläy is very positive about the game: "If we play better, we have a very good chance. We know how to crack them. It will be important that we manage to get into the dangerous zones, because they defend incredibly well from the middle zone. Then we will hurt them. It's not like they're from another planet." (ram/sda)
AR, VR, Mixed Reality and Metaverse – the terms explained
2_«How long does good sex last?» – Sex educator explains
Video: watson
You might also be interested in:
In the first Grand Slam tournament after Roger Federer's retirement, no Swiss man reached the second round in Melbourne – although Stan Wawrinka and Marc-Andrea Hüsler had victory in mind. Jil Teichmann progressed.
But the Swiss tennis professionals did not prove to be marathon men on the first day of the Australian Open. Stan Wawrinka, who started the game against Slovakian Alex Molcan (ATP 53) as the big favorite, lost in 4:22 hours 7: 6 (7: 3), 3: 6, 6: 1, 6: 7 (2: 7 ), 4:6. Marc-Andrea Hüsler was also on the 7: 6 (10: 8), 5: 7, 7: 6 (7: 2), 2: 6, 3: 6 against John Millman (ATP 140) for 4:05 hours Place.