Rolland Courbis did not appreciate the gesture which earned Nuno Tavares a red card during the Montpellier-OM match (1-2). The consultant sees in it what the player lacks to claim a place in a club like Arsenal.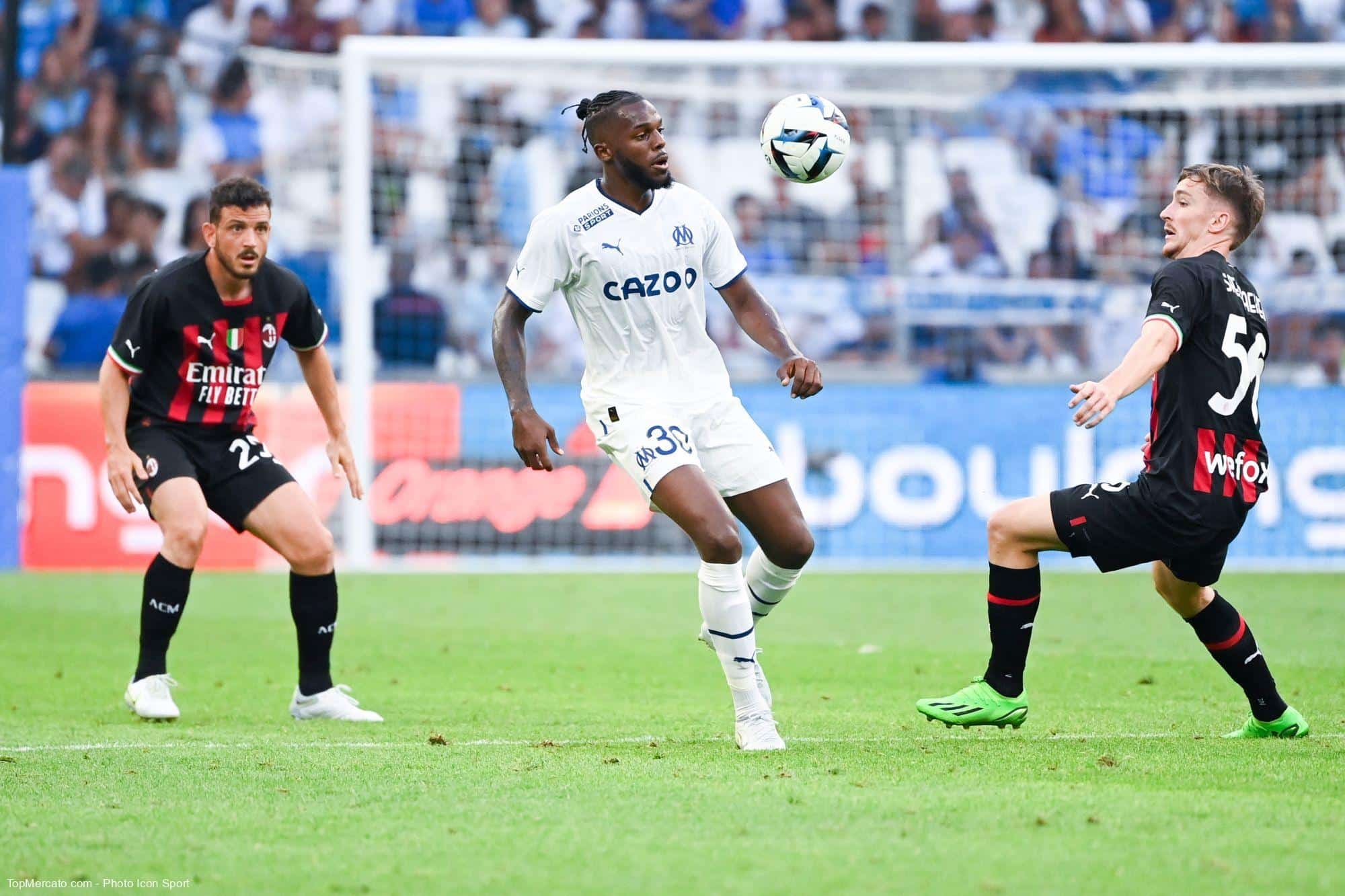 At the microphone of RMC Sport, Rolland Courbis gave his feelings on the red card that Nuno Tavares received, against the MHSC. The former Hérault coach thinks the Portuguese is wasting his talent with his behavior: "When we see what Tavares did yesterday, we understand better why he did not manage to impose himself at a very high level, and that's a shame, because he has interesting qualities"he confided.
"It's his last joker, for his career at OM and his career in general"
The consultant thinks this could serve as a lesson to the left side: "We have to hope that what happened against Montpellier will make him understand things. You don't even have to yell at him, you can simply upset him by saying: 'I hope you've realized that you're in Ligue 1, at OM, you're not in a club honor division where you play on Sunday mornings where you can do anything.' It is to be hoped that this rest will allow him to see things differently, it is his last joker, for his career at OM and his career in general.he continued.
Last season, Nuno Tavares only took part in 28 games, in all competitions, with Arsenal. And Mikel Arteta only started him 17 times. The native of Lisbon did not manage to integrate his team permanently.
Kolasinac tenured on the left?
In Marseille, Igor Tudor will have to compose without him in the next matches. The duration of his suspension should be known in the next few hours, it should be at least two games. To replace him, the Croatian coach could bet on Sead Kolasinac, on the left. The former Gunner has had several interesting performances in recent weeks. Especially since Jonathan Clauss is injured. The French player does not however suffer from a major injury: it would only be a stretching and he should simply be spared in the coming days.
As a reminder, OM's next match is scheduled against Hyères, in the Coupe de France (Saturday). The Marseille team will then face Troyes (January 11), Lorient (January 14) and Monaco (January 28). Three meetings which should give an idea of ​​his ability to return to RC Lens, for the 2e position in the Ligue 1 standings.