Corona

Germany is tightening the screw – it can soon become expensive for unvaccinated people
The federal government wants to cancel the free corona tests – to encourage those who don't like vaccinations to take the spades. A dangerous strategy, counter the FDP.
Germany is doing well in a Corona comparison. An incidence of just over 20, almost 55 percent of adults are double vaccinated. For comparison: Switzerland has an incidence of over 80 and a lower vaccination rate.
Nevertheless, it haunts Berlin's government district: The fear of a fourth corona wave in autumn and winter, overburdened hospitals, full intensive care units. The delta variant ensures an increasing number of infections. Again more come to the hospital because of Corona. But: Everything is still on a low level. But what about in two, three, four months?
After a long break, a corona video summit is due today – between Chancellor Angela Merkel and the 16 heads of government of the federal states. Wrestling for the Corona course in the middle of a phase in which the federal election campaign is gradually picking up speed. It could be a long afternoon.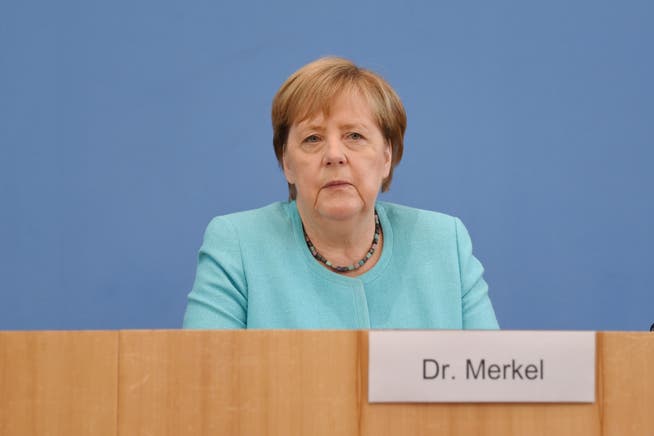 The most explosive and highly controversial issue is what rights the vaccinated people should have – because the government's promise to offer all adults a vaccination by late summer has been honored. Vaccination doses are sufficient for everyone who wants to be vaccinated. Nevertheless, many citizens hesitate to let the spades be missed. The pace of vaccination has slowed down, many do not want the vaccination – because they are opposed to vaccination or vaccination muffles or believe that Corona will soon be history anyway.
Unvaccinated: Expensive tests for going to the cinema
The federal government wants to increase the willingness to vaccinate again with appeals – but also with pressure. The free rapid tests that have been offered since March, which are available almost on every corner, especially in cities, and which are aimed at the unvaccinated, are to be discontinued in October. From then on, the general public – i.e. taxpayers – should no longer pay for the costs, but the unvaccinated people should pay for the rapid and PCR tests out of their own pockets.
The tests are therefore likely to become compulsory again for those people who have not been vaccinated or recovered so that they can participate in public life, so to speak. Access to restaurants, cinemas, hospitals, places of worship or indoor sports should only be given to those who have been tested, recovered or vaccinated.
The new rules result in disadvantages for the unvaccinated: They have to go to a test station and spend between 25 and 100 euros there in order to enjoy the same rights as vaccinated and convalescent people with a current negative test. The intention behind it is clear: The vaccine skeptics should finally protect themselves and society with the corona vaccination. More than 12 million Germans are still unable to get vaccinated: minors and pregnant women, for example. The tests should remain free for this group. You have to prove the pregnancy or prove a vaccination intolerance with a medical certificate. Then the tests are still available for free.
The Chancellor may have vetoed it
After all, the explosive proposal by Health Minister Jens Spahn (CDU) now seems to be off the table: In a strategy paper last week, he proposed that the unvaccinated should be partially excluded from social life in the event of high infection rates and busy hospitals in autumn and winter. People who could get vaccinated, but do not do so, would therefore not even have been allowed to come to the restaurant, cinema or football game in the stadium with a negative Corona test and would also have had to fear contact restrictions in their private lives. In July Spahn said:
"If you don't get vaccinated today, you shouldn't complain if you're not invited to the party tomorrow."
The criticism of Spahn's ideas was so great and cross-party that the Chancellor apparently vetoed it.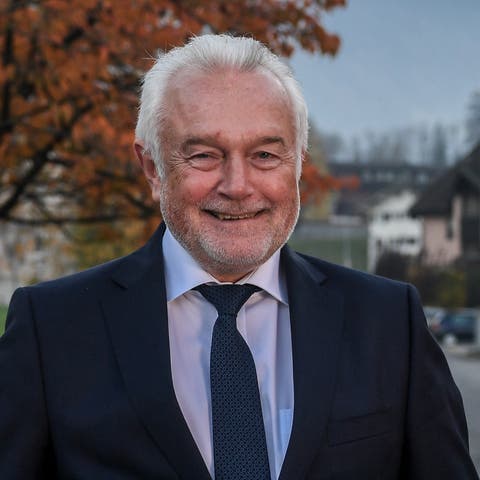 But even the somewhat weakened, current resolution is meeting with resistance. The fact that the state no longer wants to provide the free tests is a big mistake, complains FDP Deputy Chief Wolfgang Kubicki. "If there is a fee for this, we get a huge problem because we then get significantly fewer tests," complains Kubicki on "Deutschlandfunk". Many would then not have themselves tested and, for example, would not go into quarantine because they would not know anything about their infection. That endangers those who cannot be vaccinated. Kubicki speaks of a "risk to the general public". Unvaccinated people should continue to be given free tests to "participate in public life".