The letters that Kathleen Folbigg has been writing during her years in prison provide new information that will give her her freedom shortly
The work of the Spanish Carola García de Vinuesa already got the Australian justice to review her case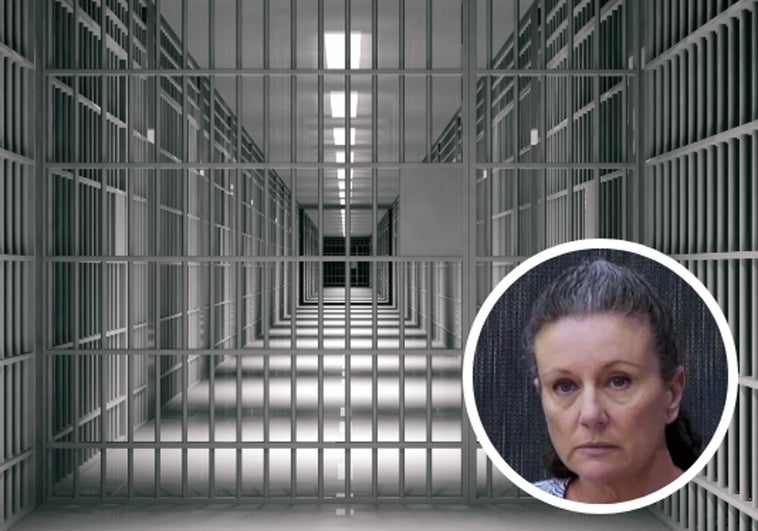 Kathleen Folbigg, convicted of murdering her children
ABC
Kathleen Folbigg He always defended that he had not killed his four newborn children, something that had cost him a 40-year prison sentence. During the more than two decades that she has been hospitalized, she had been writing a diary and several letters to a good friend. In them, she always said the same thing: the death of the little ones occurred due to reasons beyond her control.
Accused of killing three of her voluntarily and the fourth involuntarily, the considered Australia's biggest serial killer he is close to obtaining a pardon that not so long ago seemed impossible. And it is that his case was manual. Between 1989 and 1999 It was when, presumably, he committed those four homicides, all of them practically newborns, for which she was sentenced to 40 years in prison. For different reasons: fed up with crying, pathological jealousy, poor care of the little ones, mistreatment… The Australian justice system considered proven that she was guilty.
The appearance of several researchers on the scene, with the Spanish immunologist Carola Garcia de Vinuesa in front, turned the tables. According to the scientists, the little victims had several genetic problems. Two of them, Caeleb and Patrick, suffered from an affectation in the gene CALM2 G114R which is the determinant to produce the protein calmodulin (which affects the generation of calcium). A malfunction of this gene could be behind two unusual sudden infant death syndrome cases. The other two dead little girls, Sarah and Laura, had a different genetic problem (which is highly unlikely, but not impossible), discovered in 2018, which caused them to go into cardiac arrest.
This is the main thesis of Carola Garcia de Vinuesa, who has seen how the letters that the convicted murderer, whose sentence is now in question, endorse his idea. In them, Folbigg predicted that "genetic miracle" that he agree with her: she always assured that she had not killed her children.
The content of the letters
Both the letters and the diaries that are now under review, with more than 130 pages where there are many details to unravel, Folbigg is consistent and constant: there were a medical reason that she could not explain for the death of her little ones. Former New South Wales Chief Justice Tom Bathurst has come across the story of a woman who is convinced of her innocence.
40years in prison
Kathleen Folbigg was sentenced to 40 years in prison for the death of her children Caeleb, Patrick, Sarah and Laura between 1989 and 1999.
In writing to a friend, Folbigg recounts his difficult adjustment to life in prison. For example, she had to put tissues in her ears so that the noise would let her sleep. "I'm so bad that sometimes I have unpleasant thoughts about noisemakers," she recounted.
Already in those early days he pointed to a "medical or genetic miracle injection" that would explain the situation. In those letters he was already clear that the psychiatric forensic evidence had weighed more than a possible physical cause.
"It still amazes me how they got away with using them against me. I think they didn't really consider anything… a legal system as 'fair' as the one we have in this country", she joked with her friend. In any case, she never had hope. In a letter dated 2005, she anticipated that she would not be taken into account. "As long as my name is attached to words like 'serial killer,' I have no hope of being fairly heard," she lamented.
new genetic tests
With these letters, García de Vinuesa sees his theses endorsed, which he already had quite on track. And it is that this Tuesday, in statements collected by 'The Guardian', has confirmed that he has been subjecting Folbigg to new tests in which he has been studying that CALM2 G114R gene. "My confidence is growing from all that we are learning about this particular variant from all this functional work. Every trial has targeted pathogenicity. There hasn't been a single trial that has pointed to it being benign," she says.
"Every trial has targeted pathogenicity. There hasn't been a single trial that has pointed out that it's benign."
Carola Garcia de Vinuesa
Immunologist, about the CALM2 G114R gene that may explain the death of two of Kathleen Folbigg's children
If it is confirmed that the deaths of all four of Folbigg's children were caused by this "genetic miracle", she will be exonerated. Something that García de Vinuesa does not care about, as much as his research is more "for science" than for proving Folbigg's innocence.
"I had read about the children, particularly two of them were very sick and one of them had myocarditis… so I thought it definitely warranted genetic research," explained the Spaniard. The case is in full review, so there may be a new change in the near future.