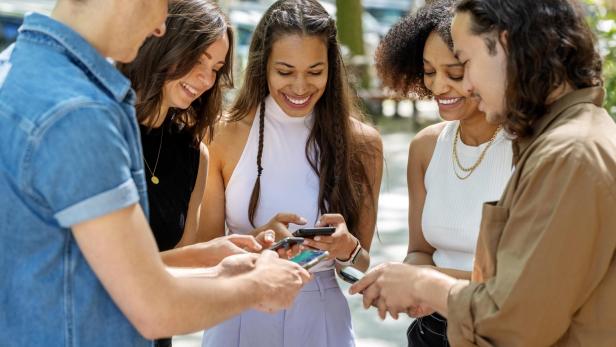 WhatsApp is planning a major redesign that will make it possible, among other things, to filter between different message categories.
Facebook mother Meta is planning a general overhaul WhatsApp. The design of the messenger should change fundamentally, like a Beta-Version shows in advance. Some design changes have already been made on some Android smartphones.
So she wandered menu bar already down for some test users. The "New message" button is no longer round, but square with rounded edges. As a new screenshot from WABetainfo shows, there are still more changes to come. It is not yet known when these will be played out to the users.
➤ Read more: WhatsApp competes with Microsoft Teams with a new feature
Conversations can be filtered
The header area of the app is no longer shown in green in the new design, but in white. The quick access for the camera and the magnifying glass icon for the search are retained. In addition, your WhatsApp profile picture should be found in the future. Below this are oblong, rounded buttons with which users filter their conversations can. You can choose from "all messages", "unread messages", "personal" chats and "business" chats.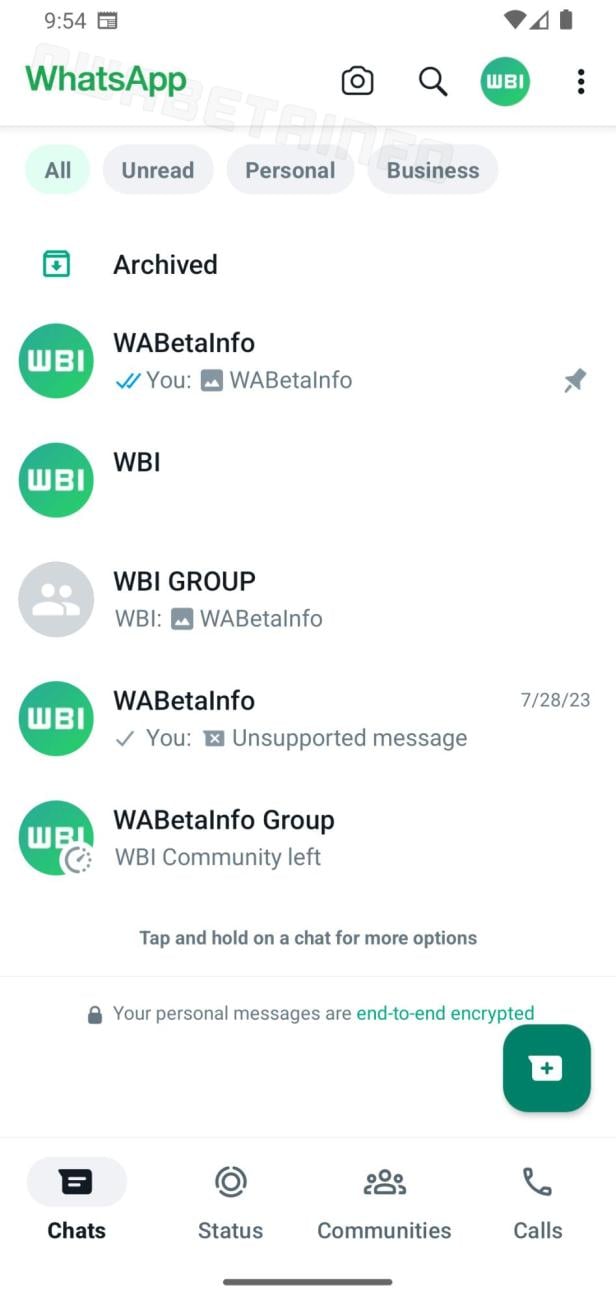 Below this is the usual overview of the various chats. In the bar at the bottom of the screen you can switch between chats, status messages, communities and calls. Each function receives a own icon.
Changes also planned for iOS
The design changes not only affect Android smartphones, they are also for Apple phones similar modifications under development. WhatsApp arguably aims to balance both apps with a similar interface and features, although the looks are obviously the same Google design guidelines will be based.