An online presentation of the newest DAF tractor units, created from scratch, took place: more than a billion euros were spent on development. Surely we will return to new products more than once, but for now – the first images.
Due to the fact that the European Union allowed to slightly increase the length of the cabins for safety reasons, the "nose" of the DAFs slightly increased – and at the same time, the tractors became even more spacious. The flagship range now includes three models: the familiar XF (ceiling height of about 2 m), XG (extended by 33 centimeters) and XG + with the most spacious cab (extended, ceiling 2 m 20 cm)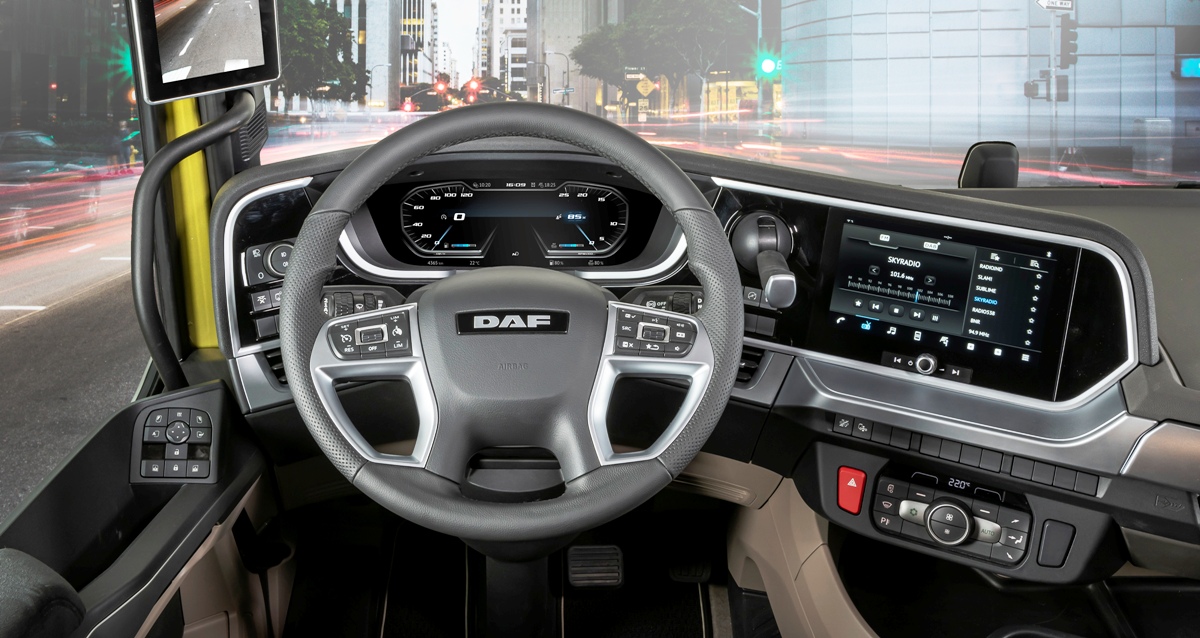 New workplace – with digital display, touchscreen and video mirrors on request. But the steering wheel and climate control panel remained familiar!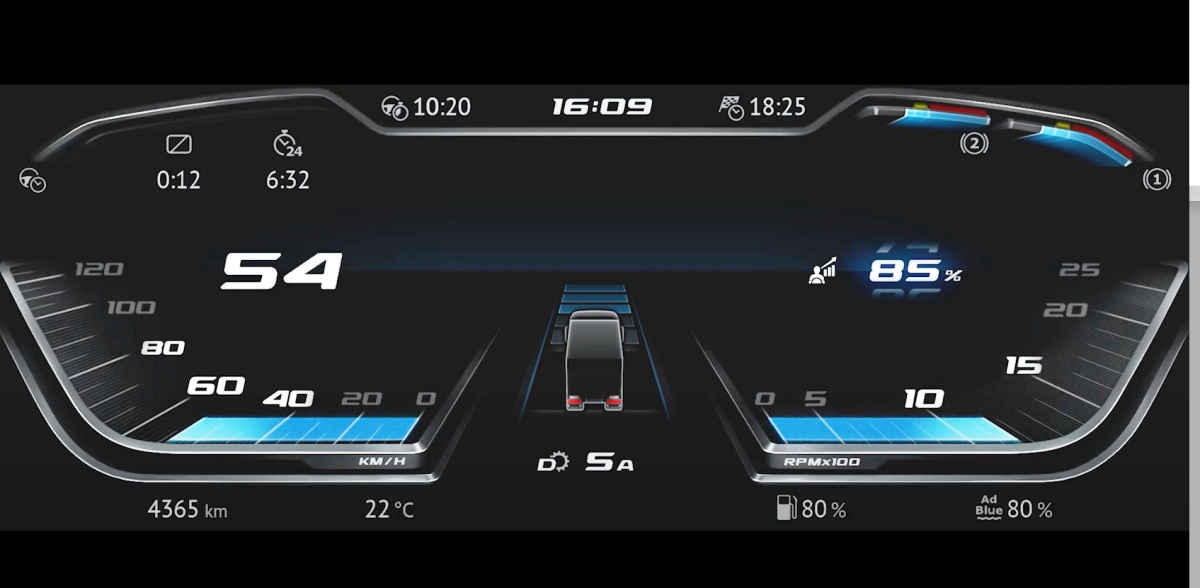 Truckers will have to get used to the new picture on the instrument panel: no dials 🙂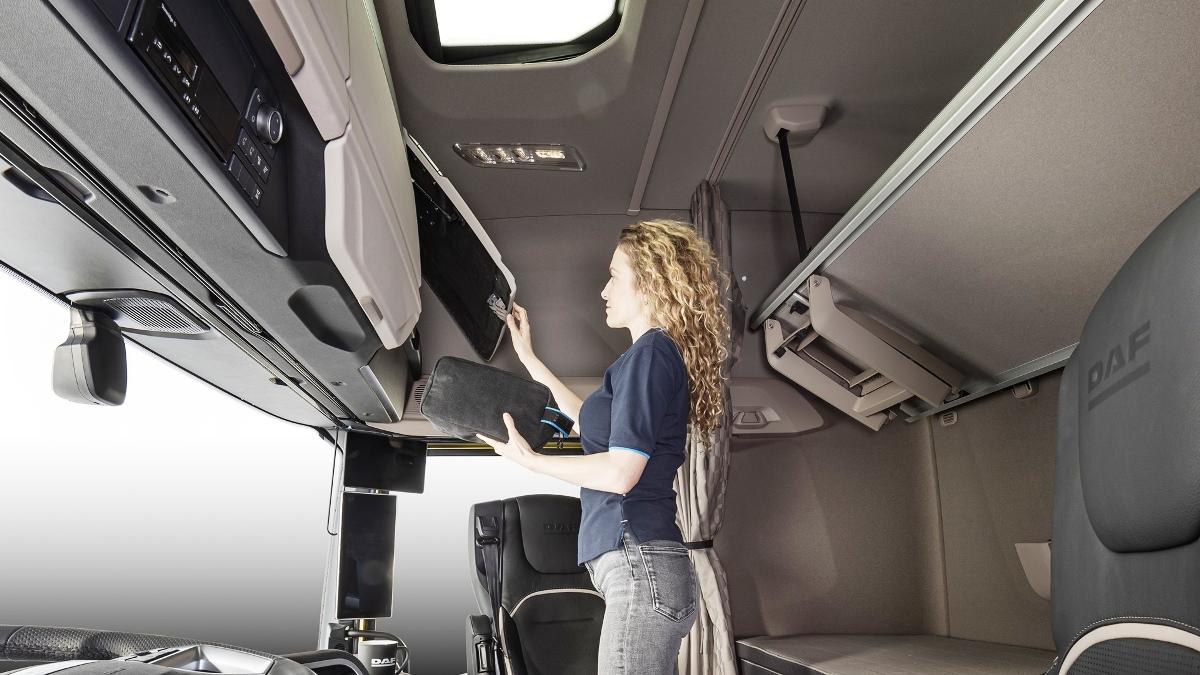 DAF has always been renowned for its spaciousness. And the new models did not disappoint: you can live here!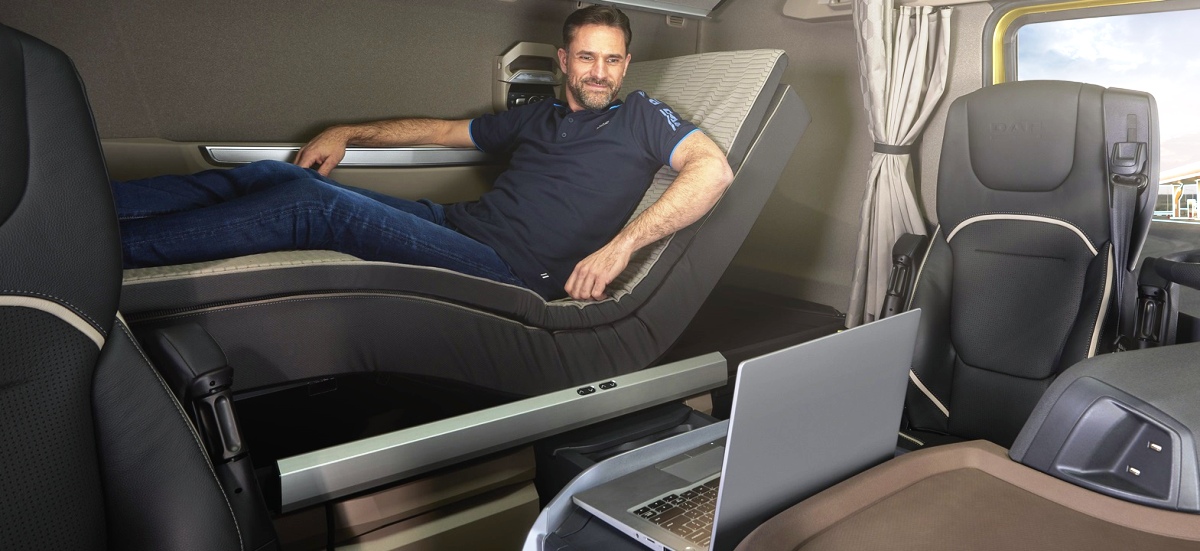 Dafovtsy left a rigid pull-out table and made the bed even more luxurious: its length is 2 m 20 cm, width is 80 cm, and in addition there are a lot of "orthopedic" adjustments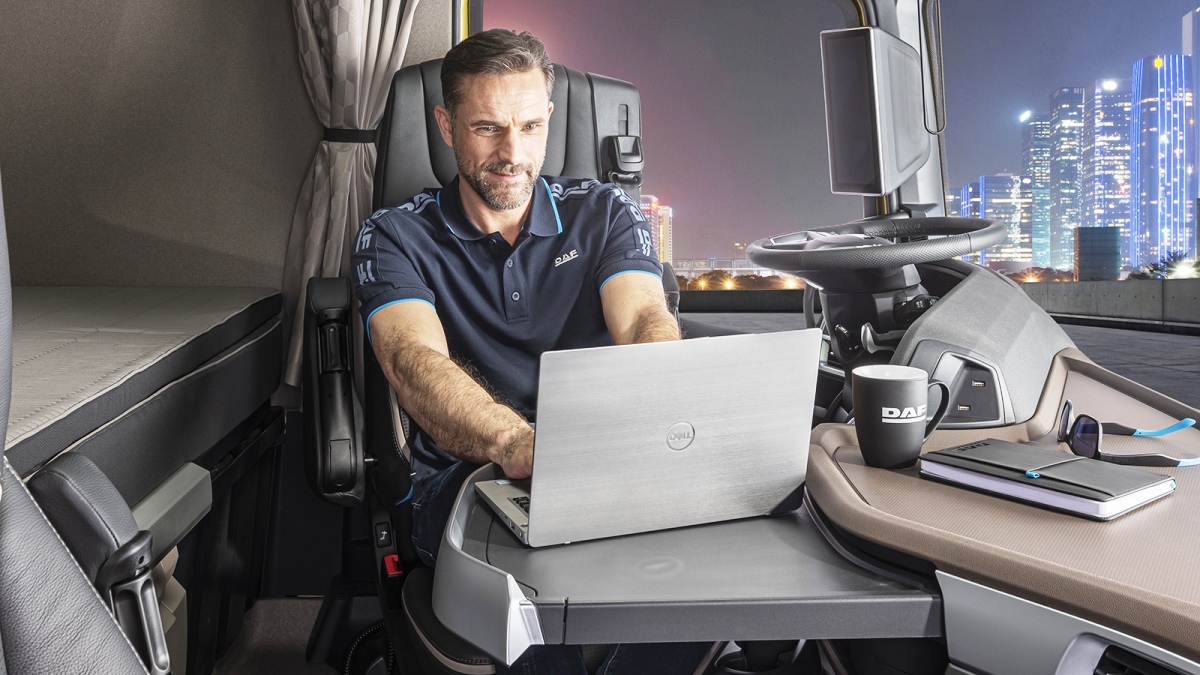 The driver's seat rotates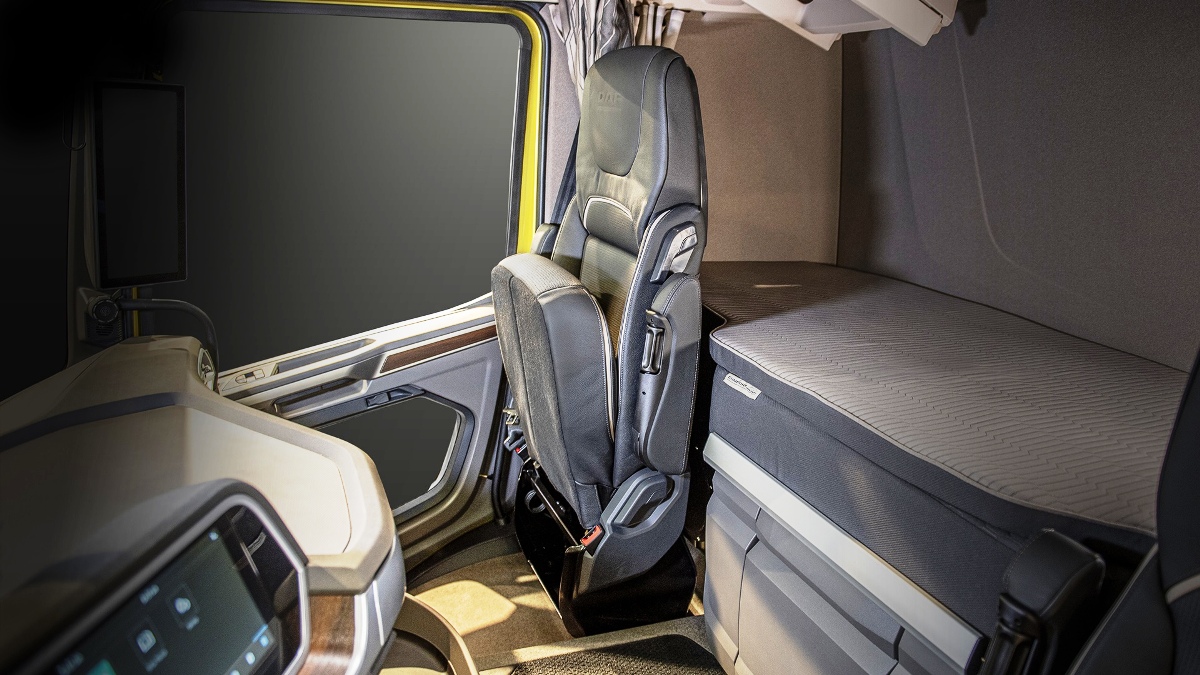 By order, a window is inserted into the right door, like in delivery trucks: through it, and even with the right seat folded, it is convenient to look at the situation on the right.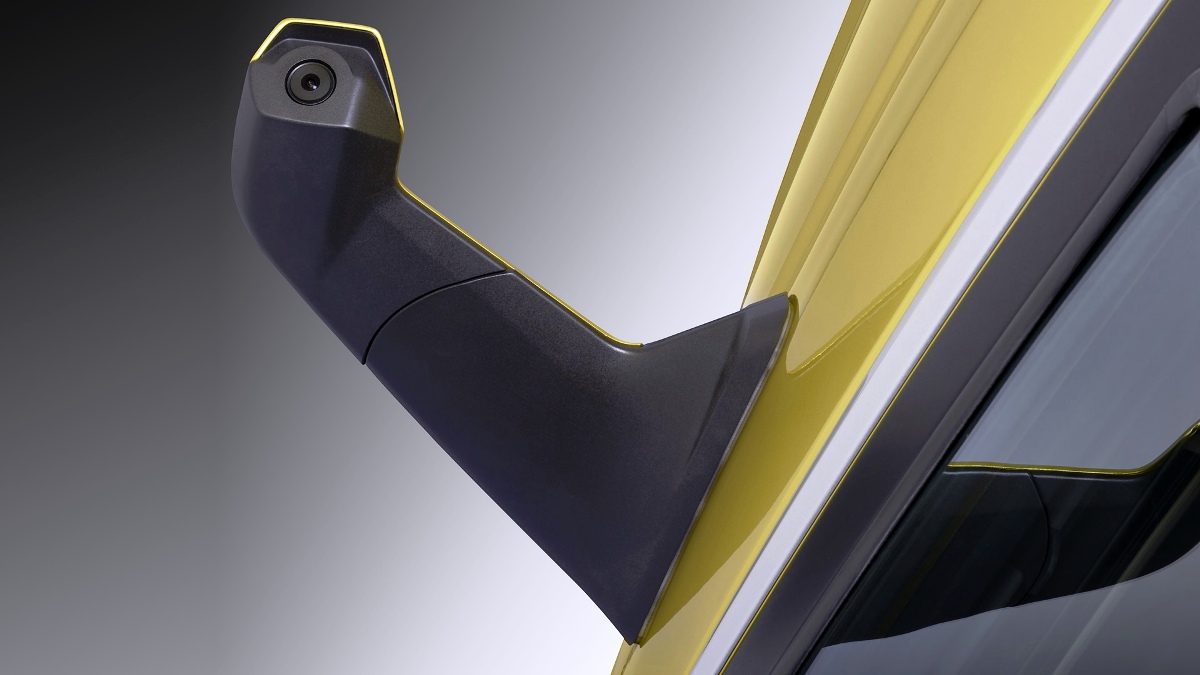 Camcorders are both on the roof and in the front right corner, and the overhead cameras can be folded in and heated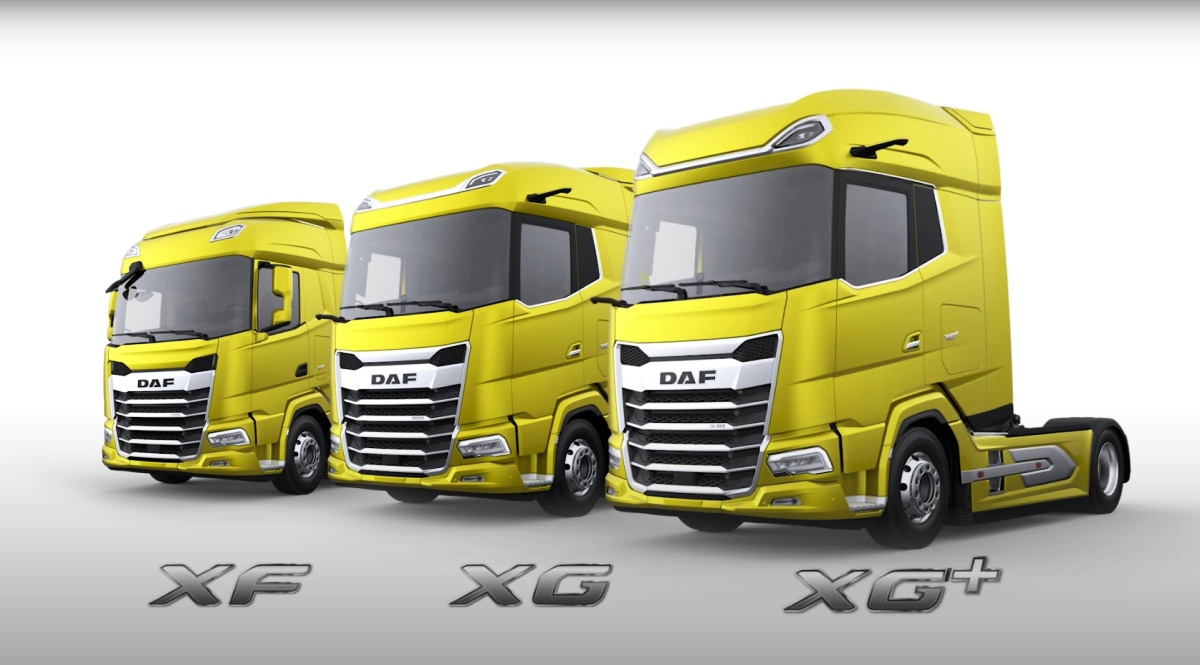 Sales of new DAFs will begin at the end of the year: 4×2 variants will be the first to appear. The power units will be basically the same (PACCAR engines working 10.8 and 12.9 liters, ZF TraXon "robotic" boxes), but they have been improved, the cab and rear axle have received a new suspension. Economy improved by 10% due to technical changes and aerodynamics. Outdoor lighting is fully LED. Finally, service intervals have been extended to an impressive 200,000 km. And all this, you see, is great, and such machines will come to us later, but when is still unknown.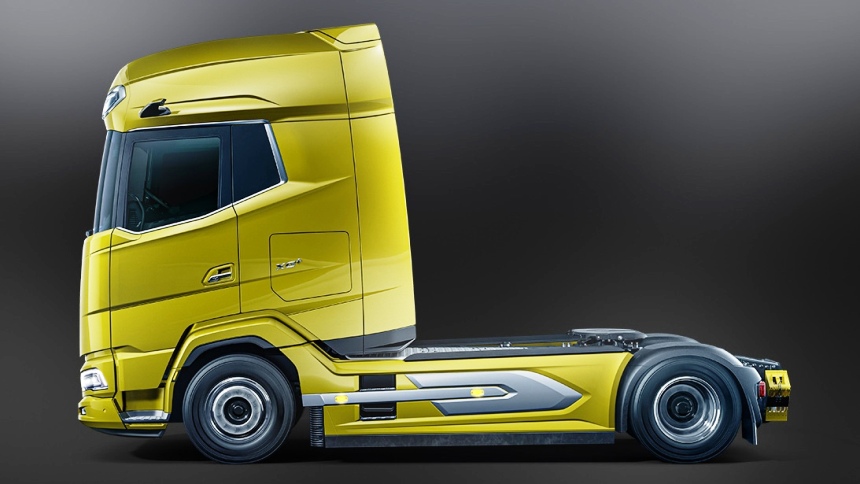 .