"I don't see any reason at all to resign"
---
Updated on 09/02/2023Reading time: 3 min.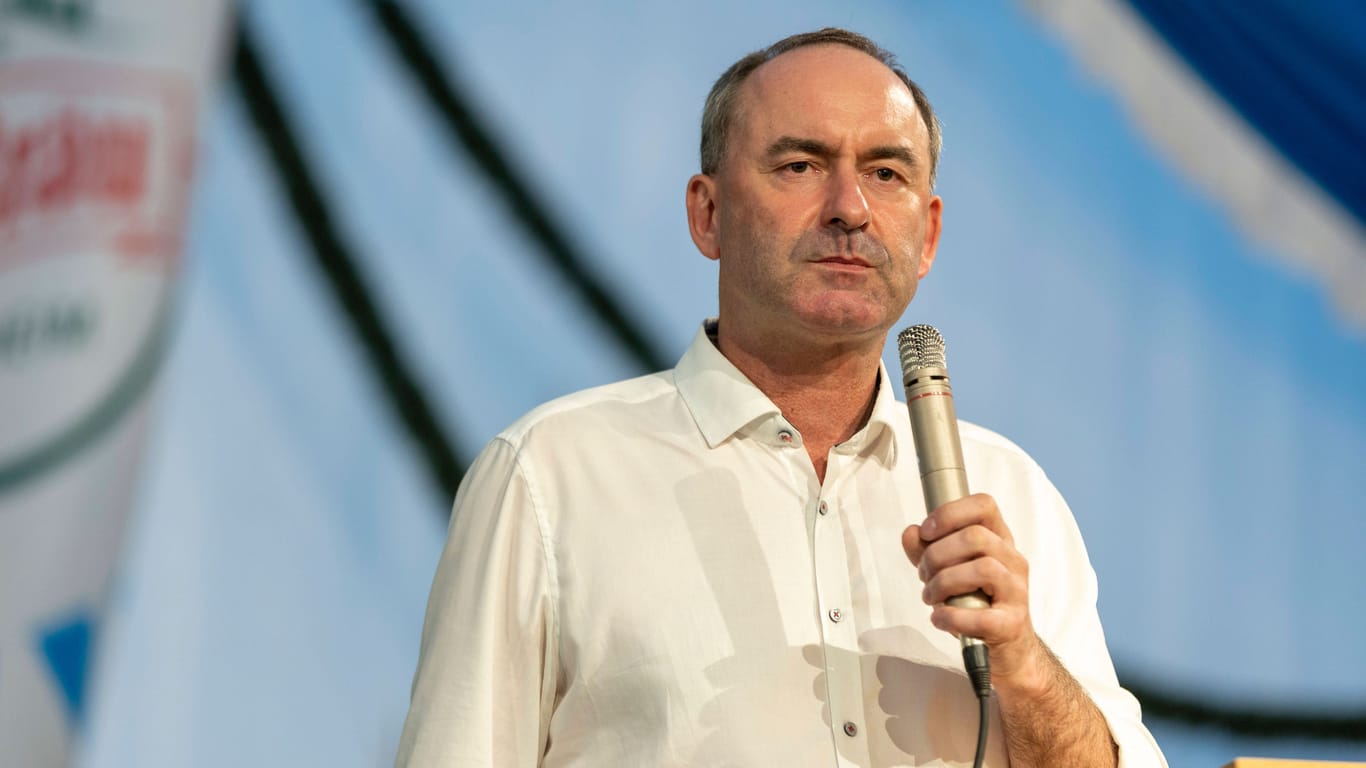 Hubert Aiwanger is said to have answered the 25 questions from Bavaria's Prime Minister Markus Söder. Meanwhile, new allegations against him are piling up.
After answering the 25 questions from Bavaria's Prime Minister Markus Söder, Deputy Head of State Hubert Aiwanger (Free Voters) sees "no reason at all for resignation or dismissal." He told the "Bild am Sonntag" on Saturday and believed he had the support of his voters.
Aiwanger had previously answered the catalog with 25 questions about the case in writing. The Bavarian State Chancellery confirmed receipt of the document on Saturday morning. According to information from the CSU, the statements there are now to be evaluated "at leisure".
What exactly Söder asked and what the answers say is not publicly known. However, the questions relate to the accusation that Aiwanger wrote and distributed an anti-Semitic leaflet when he was at school. He himself denies being the author of the letter, but admitted that "one or a few copies" were found in his school bag.
Acid attack on a teacher?
In the meantime, however, other allegations against Aiwanger have also arisen. A teacher had already spoken to the "Oberbayerisches Volksblatt" on Thursday. She accuses Aiwanger of splashing acid on her in the classroom when he was young. One of her colleagues confirmed her description. Read more about the allegations about the alleged acid attack here.
On Friday, Aiwanger's former classmates then reported in the "Süddeutsche Zeitung" (SZ) about "right-wing extremist views" of the Free Voter boss and Bavarian Minister of Economic Affairs. Accordingly, the politician was noticed as a student at his rather progressive high school because of "right-wing extremist views and performances". Whether there was a serious attitude behind "the Nazi-like demeanor" of Aiwanger "or a thirst for recognition coupled with a completely twisted, inhuman humor," said one of the classmates, Stephan Winnerl, in the "SZ".
"Aiwanger was a Nazi through and through"
According to him and another schoolmate, who wished to remain anonymous, there had been swastika daubing. In addition, Aiwanger once brought Adolf Hitler's book "Mein Kampf" to school and repeatedly intoned the party anthem of the NSDAP, the Horst Wessel song. Unlike Winnerl, the anonymous tipster in the "SZ" is sure about Aiwanger's attitude at the time: "He was a Nazi through and through".
"Aiwanger could have foreseen that"
"There's rarely a big conspiracy in stuff like this. […] That this has grown so big is due to its unclear strategy. He could have foreseen that," says Ewald about Aiwanger. The national chairman of the German Association of Journalists (DJV), Frank Überall, also accused Aiwanger of wanting to dock his narrative with conspiracy ideologists.
The unclear strategy, the staging as a victim – all of these are likely to be reasons why the criticism continued even after Aiwanger's speech on Thursday. On the contrary.
For example, "Spiegel" reported racist inscriptions on Aiwanger's school folder, while former classmate Mario Bauer described on "Bayerischer Rundfunk" that Aiwanger occasionally showed a "Hitler salute" in front of the class. In his apology, Aiwanger said he didn't recall making the forbidden gesture, so he couldn't deny it.
Aiwanger wants the coalition to continue after the state elections