OpenAI has taken the generation of AI objects a step further by presenting Shap·E, an AI that allows you to create complex objects that can then be sent and printed using a 3D printer.
OpenAI is well known for having created ChatGPT, the fashionable AI-based language model that has sparked a veritable AI craze throughout the tech industry. In addition, it has been OpenAI itself who has published a free course to squeeze ChatGPT to the maximum of its capabilities.
Not content with having the most widely used artificial intelligence-based language model today, now they are going too for an imaging model according to point in Gizmochina. A priori it does not seem as powerful as some of the ones we have already talked about, but it is functional.
Shap E, OpenAi's image-generative AI
The OpenAI Imaging Model It's called Shap E, although from the medium it is pointed out that its capabilities go far beyond the generation of images. Apparently this model can also create high-quality 3D assets with complex textures and shapes, which can then be printed using 3D printers.
To do this, a technology is used that we already saw when we talked about that Google AI that illuminated the photos. We refer to NeRF (Neural Radiance Fields)which has turned different heads within computer photography to look at it with the things it is capable of doing.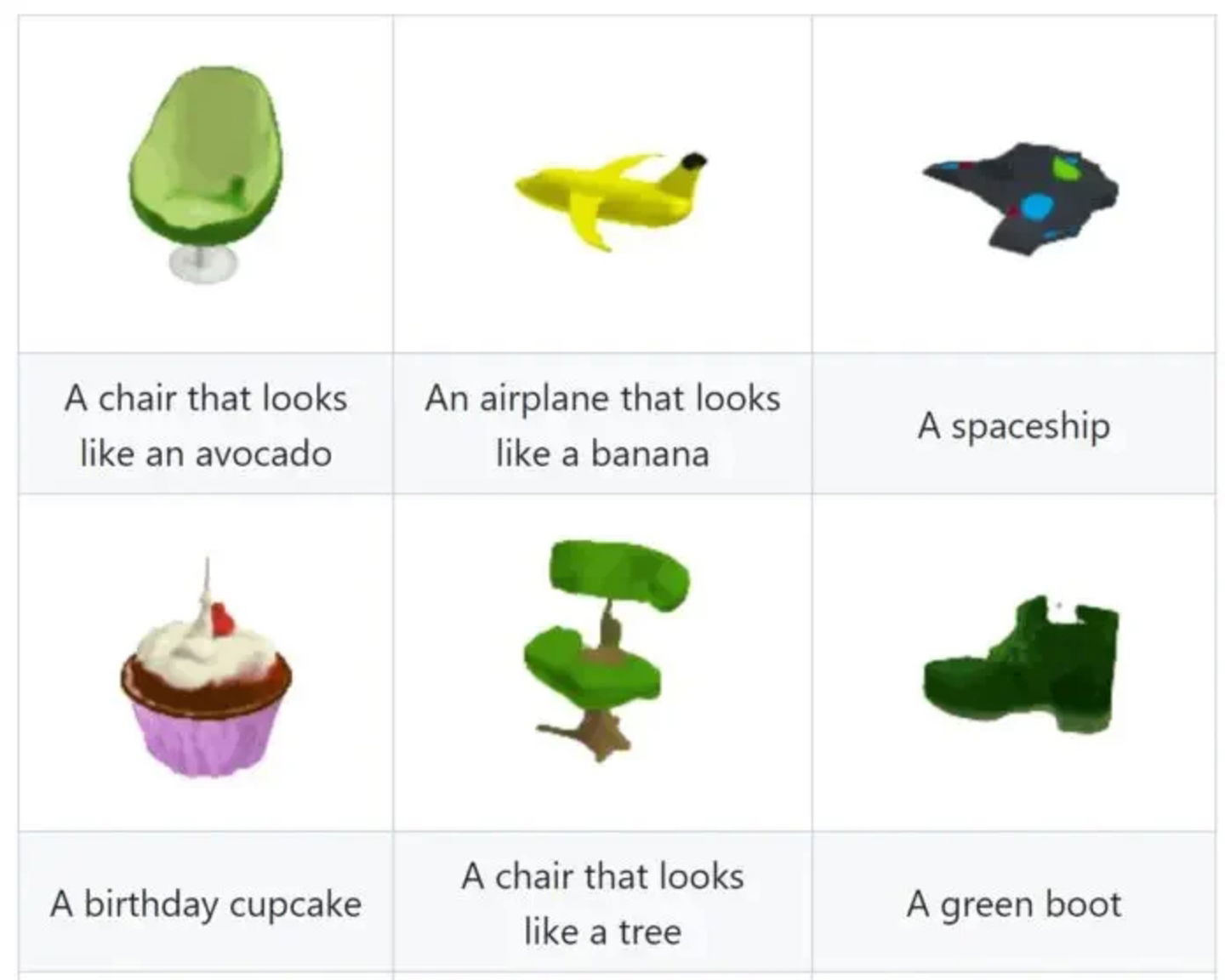 It is a method of synthesis and reconstruction of 3D objects which has a vast range of applications in fields like robotics, city mapping, autonomous navigation, VR, AR and much more. Shap·E can render NeRF, allowing you to create complex 3D objects with high-quality textures.
OpenAI has shown the capabilities of Shap·E with the examples that you can see in the image above and some more. These models can be rendered in seconds, giving users an exciting way to create high-quality 3D objects.
Shap·E applications are expected to be leveraged in fields such as video gamesbut also in film and virtual reality experiences, as well as creating detailed models for scientific research and engineering simulations.