This is not the first time we have written about the intention of the NASA to focus onnuclear energy (thermal nuclear O nuclear fission). In reality it is not only the US space agency that is looking in this direction but also the CNSA and Roscosmos are thinking about the development of these technologies.
This is not a new idea in an absolute sense, already in the decades of the Space Race and shortly afterwards thenuclear energy as a possibility for future spacecraft. With the reduction of funds and the downsizing of expectations related to Space, these solutions have been set aside. Until this moment.
Thermal nuclear power is being developed for space again
The NASA together with Department of Energy (DoE), which oversees projects dealing with nuclear energy, have selected three projects for the construction of a thermal nuclear reactor dedicated to the propulsion of nacelles. The nuclear fuel used will be low-enriched uranium.
The three development contracts have a value of 5 million dollars and they see as many companies that will be committed to building the reactors in the future. The aim is to exploit the higher efficiency than that of rockets "traditional" allowing to build faster spacecraft to Mars or the outer Solar System.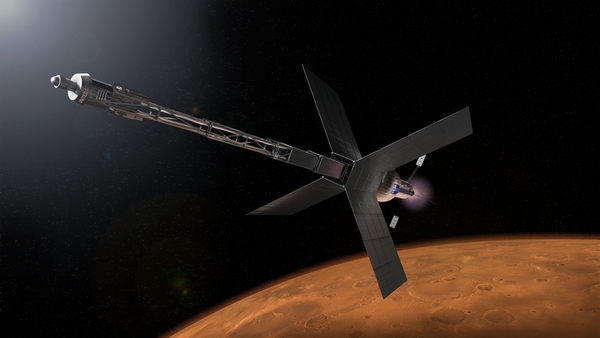 Among the candidate companies there are BWX Technologies (with the collaboration of Lockheed Martin), General Atomics Electromagnetic Systems (which will collaborate with X-energy LLC and Aerojet Rocketdyne) e Ultra Safe Nuclear Technologies of Seattle (che sarà in partnership con Blue Origin, General Electric Hitachi Nuclear Energy, General Electric Research, Framatome e Materion).
Companies will have 12 months to submit their own conceptual design which will then be reviewed by the DoE division dealing with this project. In turn the DoE will dialogue with the NASA to make recommendations on this kind of reactor.
Nuclear fission is also being thought of for bases on the Moon and Mars
If he thermal nuclear will be used (or so it is thought) for space navigation, the development of fission reactors dedicated to human missions on the Luna or his Mars. The aim is to provide constant and reliable energy over time, guaranteeing the power supply of structures where human beings will have to live continuously.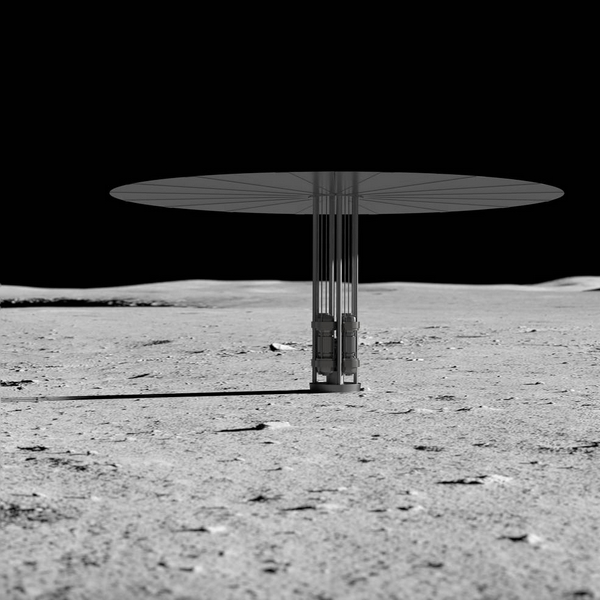 Also in this case there will be collaboration between the NASA and the DoE for the realization of experimental projects with powers of 10 kW. The development is expected in the coming years at the same time as the emergence of the lunar and Martian missions. NASA aims to build prototype fission reactors for the lunar environment by 2030.
.