National 1
Nice victory for the Ile-de-France residents who won a third victory this season on the lawn of FC Martigues.
Zapping Foot National Coupe de France: Calais, Quevilly, El-Biar, … the greatest exploits of the competition
The fourth day closed on Monday evening with one of the big shocks of this National 1 season between FC Martigues, fourth at kick-off a point from the head, and Red Star. The potential winner of this meeting would thus take the lead in the standings and at the same time win his third victory of the season. For this match, the two coaches have decided to line up their best starting eleven.
In the first period, the meeting was generally balanced but above all choppy. Indeed, in the first act, no less than five yellow cards were distributed by the referee of the meeting, a sign that the pressure had taken precedence over the game. The main opportunity of this meeting is to confront the visitors but Ivann Botella, however alone in the six meters in front of the cage, does not find the frame at close range. Logical parity score at the break.
The Red Star makes the difference before being saved by his post
In the second act, however, the Ile-de-France team came back with better intentions and it will eventually pay off. Cheikh Ndoye, captain of the Red Star heads back towards Ryad Hachem, in a legal but lonely position, who calmly adjusts Romain Cagnon (55th). Habib Beye's players could even have made the break but the former Angevin missed his face to face with the doorman from Marseille.
Martigues was too rough in the finish, like this huge opportunity for equalization on a free kick. Alone in the six meters, Leandro Morante only finds the post of Beunardeau (87th). The locals missed their chance and lost a short head at the end of a game where the Red Star will have been more realistic. Result, Martigues falls to 5th place while the Ile-de-France residents will spend the week in the leader's chair.
Victory of @RedStarFC !!!! The Red Star wins 1-0 on the ground of Martigues! At the end of a match where the Red Star will have been both solid and conquering, the Audoniens leave Martigues with 3 new points! #AllezRedStarFC pic.twitter.com/gK2cdiAICR

— Red Star FC ✪ (@RedStarFC) September 4, 2023
To sum up
In this shock of the fourth day of National 1, the Red Star had the strongest nerves and was more realistic in front of the cage to win with a short header on the lawn of FC Martigues, competitor to the rise, this Monday evening.
the daily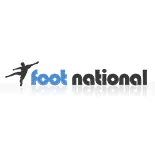 Find every evening a selection of items in your mailbox.