(Picture / Recap of Apple's press conference)
Apple's upgrade to iPadOS 17 this year is relatively small, and it continues a number of new features in iOS 17. The biggest change is to change the iPad unlock screen and strengthen the application ability to process PDF files.
The iPad lock screen screen further adds customized settings. In addition to new wallpapers and transition effects, it can also put multiple sets of widgets, such as displaying time, battery power, or related notifications. In addition, Apple has also made the iPad's desktop gadgets more interactive, and can turn on/off specific functions through touch clicks, such as controlling multiple sets of timers at once.
Please read on…
With the brand-new machine learning model, iPadOS 17 will support the recognition of PDF files, and you can take notes, sign or fill in documents directly in the memo. Apple also strengthened the "front-screen scheduling" function, allowing the iPad to adjust the size and position of each window, emphasizing that flexibility is better than the previous generation of iPadOS 16.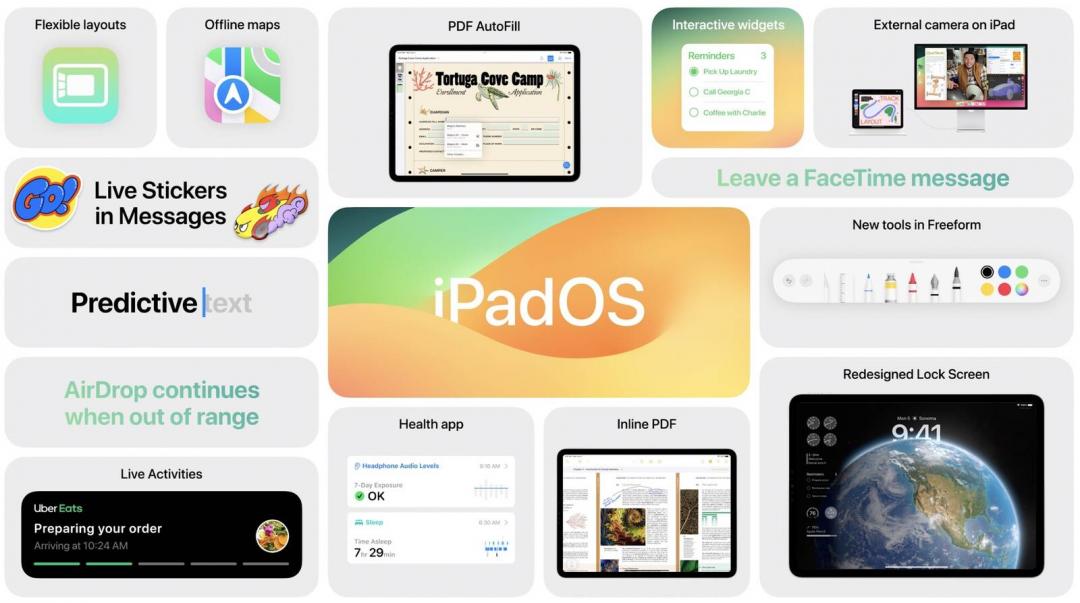 (Picture / Recap of Apple's press conference)
iPadOS 17 will add apps such as Journal and Health, which will synchronize the health data recorded on the mobile phone through the cloud.
"You may also want to see"
iOS 17 is here! 「Hey Siri」bye bye, mobile phone number can be transmitted through the air
No need to smoke, no rush, now use the APP to watch the news and guarantee winning every dayClick me to download APP 
According to how I see activities