Meghan Markle didn't get any help from the military escort to get out of the car on her wedding day. This for a very specific reason.
the essentials in brief
Journalist Tom Bower unearths new details about Meghan and Harry's wedding anniversary.
Meghan is said to have upset a military escort at the wedding rehearsals.
The consequences: The man did not help her out of the car on the day of the celebration.
Did Meghan Markle (41) cause a scandal before her marriage to diva airs?
New revelations about the dream wedding of Prince Harry (37) and his wife are currently doing the rounds. And they are anything but magical!
As British journalist Tom Bower (75) divulges, the American received no help from a military escort on her big day. Reason: Markle had previously annoyed the man.
Did you follow Harry and Meghan's royal wedding live on TV?
29%
Yes, I didn't miss a second.
1
Yes, I didn't miss a second.
Meghan Markle is said to have been rude
How exactly is that supposed to have happened? Meghan Markle drove up in a vintage car on her wedding day. The long veil of her beautiful wedding dress made it difficult for her to get out of the car.
Striking: The soldier who opened the door for her did not offer the beauty any help. Bower thinks he knows why the man only held the door open for her but didn't help her get out.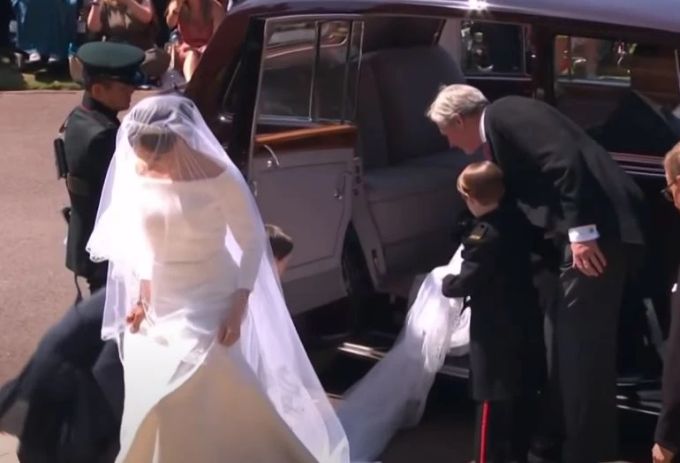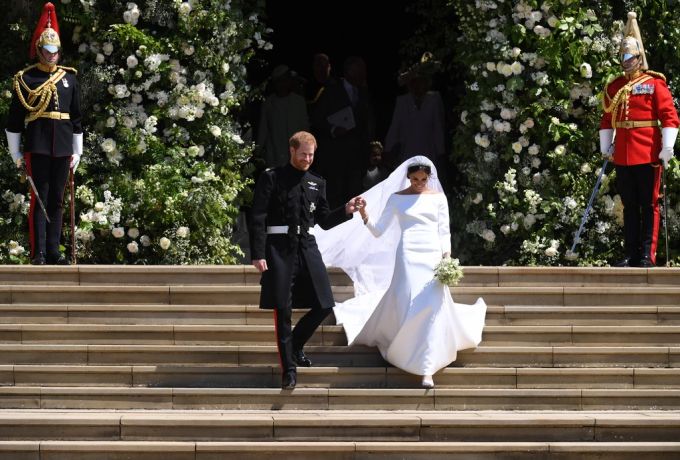 "The reason is because the day before she was very rude to him at rehearsal, so he was like, 'Well, I'm not going to help you today'," he explains on the Pod Save the Queen podcast. He was told the story by one of the man's colleagues.
Pictures show: Meghan Markle did not have to get out of the car alone. Dress designer Clare Waight Keller, her pageboys and another helper are on hand to help carry the veil.
More on the subject:
Prince Harry vintage Queen Meghan Markle wedding