14.862
Markus Lanz confronts Habeck with Baerbock video: He would like to sink into the ground
Robert Habeck was at Markus Lanz's guest on Wednesday evening. The moderator confronted the Greens co-boss with an embarrassing video with Annalena Baerbock.
Hamburg – On Wednesday evening, Greens co-boss Robert Habeck (51) faced tough questions about the missteps of the chancellor candidate Annalena Baerbock (40) in the election campaign Markus Lanz (52) on ZDF. The talk show host confronted Habeck with a video that the politician was visibly uncomfortable with.
Most recently, the book by Annalena Baerbock caused a stir. There are allegations of plagiarism. The candidate for chancellor is said to have copied from "Now. How we renew our country" in several places without marking it accordingly. The next edition should now appear with references to the source.
In this context, Lanz asked whether it had to do with "a lack of humility" that Baerbock had not clearly identified the ideas of others.
"Of course there is in politics […] but in an elevated form a suction – and maybe sometimes an inner urge – to appear good, "replied Habeck.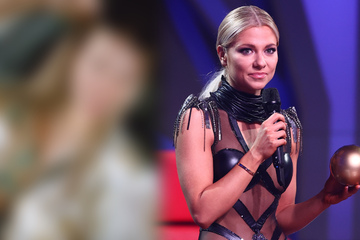 Valentina pahde
GZSZ star "topless": Valentina Pahde shows herself without make-up
Of course, no one wishes to appear bad, but in politics there is "unlike in other professions, a kind of seductiveness, a bit of a mess. That's the way it is. It can affect everyone."
According to Habeck, the Greens now have to rebuild the trust they have lost through such inconsistencies in the street election campaign.
With Habeck's answer, Lanz leads on to a scene from a report by NDR with the green top duo. "You know what's coming now," the moderator warns the 51-year-old.
"Everyone has already seen that," says Habeck, before his gaze wanders down, knowing which video is about to be shown, and lets out a small sigh.
In the excerpt, when asked about different approaches to her and Habeck, Baerbock says: "In some things we are simply very different. He comes from the house … milking chickens, pigs, cows. I come more from international law. We come from completely other worlds in doubt. And that fits well. "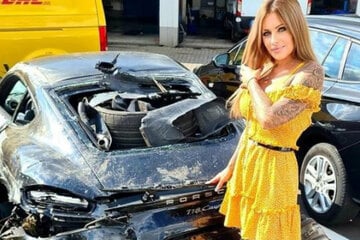 Promis & Stars
Julia Jasmin Rühle says goodbye after a terrible Porsche accident: "It sounds sick"
"How did you feel in this situation", Lanz wants to know from the Green Vice-President. He tries – visibly embarrassed – with humor: "It's been so long, I don't remember."
Farmer is an honorable and hard job. "I would see that as a title of nobility for myself," says the political professional finally.
Lanz asked whether Baerbock meant it that way. "Annalena will definitely come to you on the show soon, then ask her," says Habeck.
The Green Chancellor candidate, however, has already rejected numerous requests from the editorial staff of "Markus Lanz", as the moderator reveals.