Expected precipitation in Istanbul has begun. Streets flooded in Esenyurt, citizens were left helpless. At that time the cameras were recording.
Last night AKOM shared the information that heavy rain will be effective in Istanbul.
The rain, which started in the night hours, increased its intensity after a while.
While there were floods in some regions, the streets in Esenyurt almost turned into a lake.
Streets and streets flooded
Streets and side streets were flooded due to the rain that caused the sewer and water drainage channels to burst.
On the other side, under the bridges, floodwaters overflowed.
Manhole burst due to rain in Esenyurt, streets turned into lakes VIDEO
Vehicles struggled to advance
Citizens who wanted to go to their workplaces by car were seen struggling to move on the streets filled with flood water.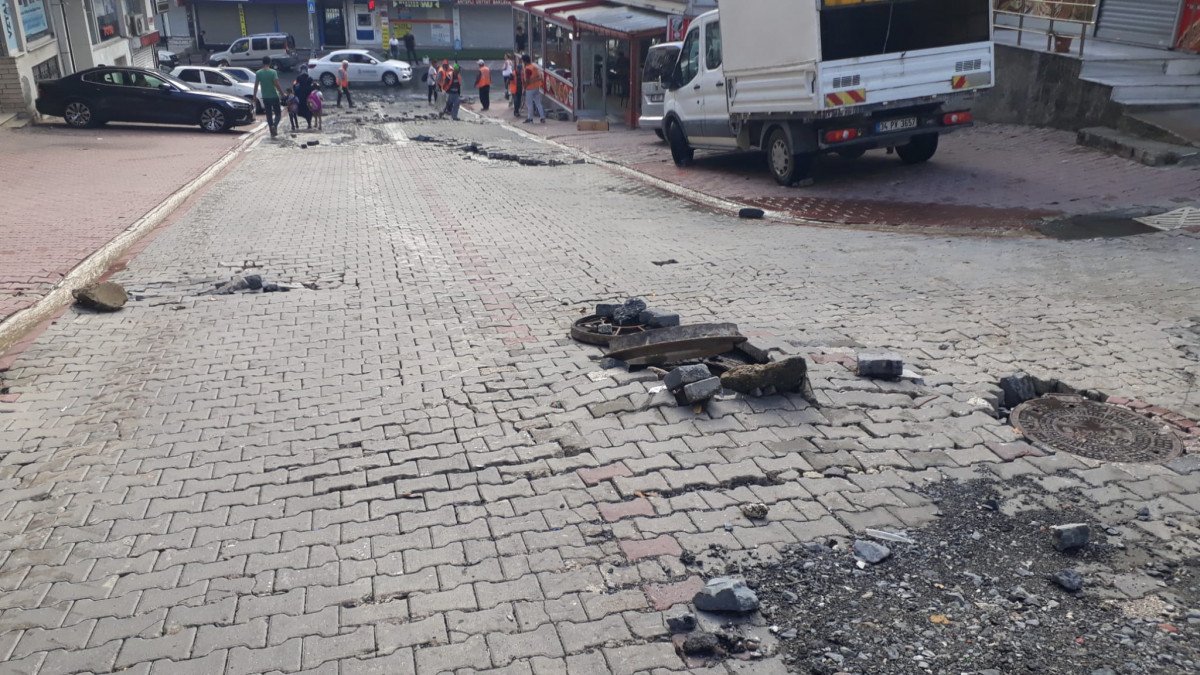 Those moments were recorded
According to the transmission of the UAV; The water gushing from the bursting manhole brought traffic to a standstill.
Those moments were reflected in the cellphone camera of the citizens.