Sport
Manchester City won 6-0 against Burnley on Saturday night in the FA Cup. Norwegian Erling Haaland scored a hat-trick.
Photo credits: Andrew Yates/Icon Sport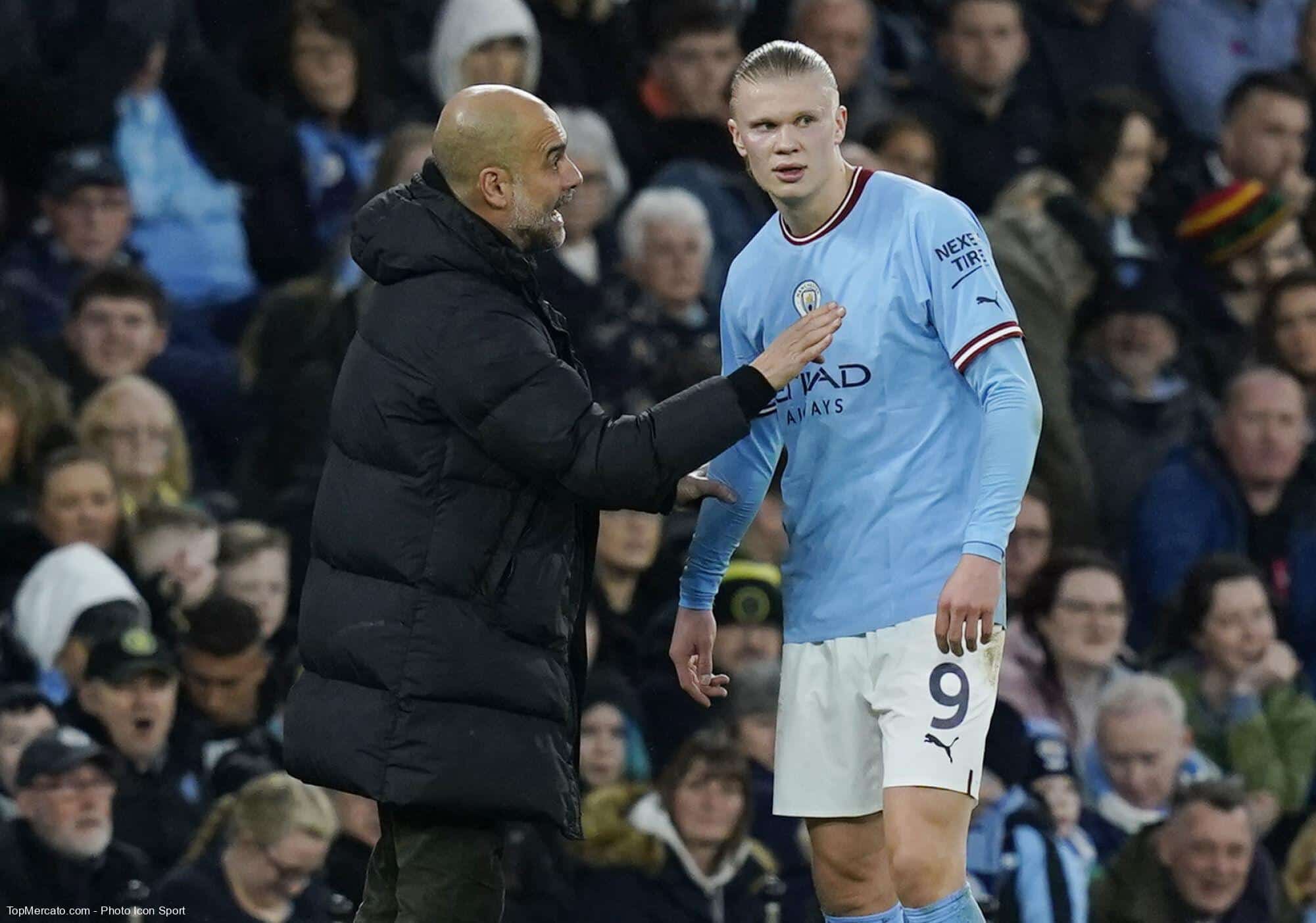 Where will Erling Haaland stop? After scoring five goals in the Champions League against RB Leipzig (7-0) this week, the 22-year-old striker did it again this Saturday, against a much lower caliber opponent, with a hat-trick in 59 minutes (32nd, 35th, 59th). This season, the former Borussia Dortmund striker has scored a total of 42 times in 37 appearances.
Disappointed to have been replaced against RB Leipzig, Erling Haaland, who makes PSG dream, was the subject of an astonishing statement from Pep Guardiola after the meeting. The Spaniard had indicated that breaking such a record (scoring more than 5 goals in a Champions League match, which Lionel Messi and Luiz Adriano did before him, editor's note) would have made the life of the 22-year-old Norwegian "boring".
Against Burnley, Erling Haaland left his partners in the 63rd minute of play.
Sport Haaland replaced once again
Asked in the mixed zone about the Norwegian striker's exit after the FA Cup victory, Pep Guardiola replied with humor, referring to the little controversy of the week: "8 goals in four days, I played 11 years in Barcelona and I scored 11 goals. He is incredible. Yeah, I took him out on three goals so he wouldn't break (Lionel) Messi's record in the FA Cup". Naturally, the Argentinian, passed by Barça and PSG, has never participated in this competition.
"I substituted him so he doesn't break Messi's record" 🤣

Pep Guardiola discusses yet another incredible @ErlingHaaland performance#EmiratesFACup pic.twitter.com/5IYODHZmeo

— Emirates FA Cup (@EmiratesFACup) March 18, 2023
Erling Haaland could break all efficiency records this season. But the English club, 2nd in the Premier League, could not take advantage of the formidable goleador for a long time. Indeed, according to his contract, a release clause will be activated in the summer of 2025. Real Madrid, in ambush on the file, could take advantage of it, when the time comes.
You are here :TopMercato » News » Manchester City: new controversial statement from Guardiola on Haaland