Still under the influence of a large-scale hack that caused a general blackout, Garmin begins to timidly reopen some of its services. The trail of ransomware from Russian hackers is still privileged, although Garmin has yet to make an official statement on the matter.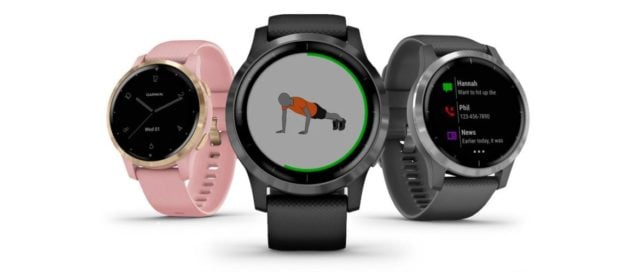 If you are a user of Garmin products, you could not miss this huge outage that has paralyzed all the brand's services since last Friday. Garmin is still having concerns now after this long weekend, even if the services are starting to reopen little by little. As a reminder, the first information about this hack spoke of a ransomware attack, a malicious software called WastedLocker intended to extract ransoms and propagated by a group of Russian hackers called Evil Corp.
Which Garmin services have reopened?
If the services are still severely disrupted, some of them are back in service at Garmin. Garmin Connect has just reopened its doors on Monday. However, the functionality is still limited. Users of Garmin products will, however, be able to download their activity reports, view their dashboard, and register their devices there, but they will not yet be able to create challenges, and leaderboards are not yet available. In addition, there may still be some gaps on the side of the daily summary. Garmin also restarted the integration with the third-party platform Strava, with a certain delay depending on the case. Garmin clarified that "Activity and health data collected from Garmin devices during the outage is stored on the device and will appear in Garmin Connect after the user syncs their device", which suggests that users shouldn't lose their data.
For now, Garmin has not yet specified the technical details behind this unprecedented failure. Officially, we just know that the outage affected all of the firm's departments, including customer support, preventing it from receiving calls, emails and massages via online chat. As noted Slash Gear, some reports suggest that the hackers would have demanded as much as $ 10 million to free Garmin from the grip of WastedLocker, the malware that is behind the shutdown. We will probably know more soon when Garmin's services are fully operational.
MAY : Garmin has finally confirmed that its systems have been affected by a hack. "Garmin Ltd. announced today that it was the victim of a cyberattack which encrypted some of our systems on July 23, 2020. As a result, many of our online services have been discontinued, including website functions, customer support, business applications and communications. We immediately began to assess the nature of the attack and began repairs. We have no indication that any customer data, including Garmin Pay ™ payment information, has been accessed, lost or stolen. Additionally, the functionality of Garmin products has not been affected, except for the ability to access online services. " Garmin has also posted a status page on which the company will update the available services in real time.
Garmin Venu Connected Watch …
20 integrated sports (running, cycling, swimming, walking, pilates, fitness)
Personalized training and free coaching with animated exercises in the watch
GPS + GLONASS + Galileo and tracking and security functions
Connected functions: Garmin PayTM contactless payment, compatible integrated music …