It was stated that 9-year-old Mahra, whose heart stopped during the examination in the morning, was brought back to life with intensive intervention.
At around 10:00 on March 5, 9-year-old Mahra Melin Pınar, who was walking on the sidewalk in Antalya's Belek District, was attacked by stray dogs roaming the land by the roadside.
Mahra Melin, who was on her way to escape, was hit by the truck with license plate 07 YBJ 06, driven by İrfan Yayla.
Mahra Melin, whose leg was under the front wheel of the truck, was seriously injured.
SURGERY IN SUCCESS
Health and police teams were dispatched to the accident site upon notification. After the first intervention, the little girl was taken to Antalya Training and Research Hospital by ambulance.
His right leg was amputated
Mahra Melin Pınar, who was treated, was taken to the intensive care unit after the operation, which lasted approximately 3.5 hours. Mahra's right leg was amputated above the knee on Monday.
Child trying to escape from dog in Antalya was hit by truck VIDEO ARCHIVE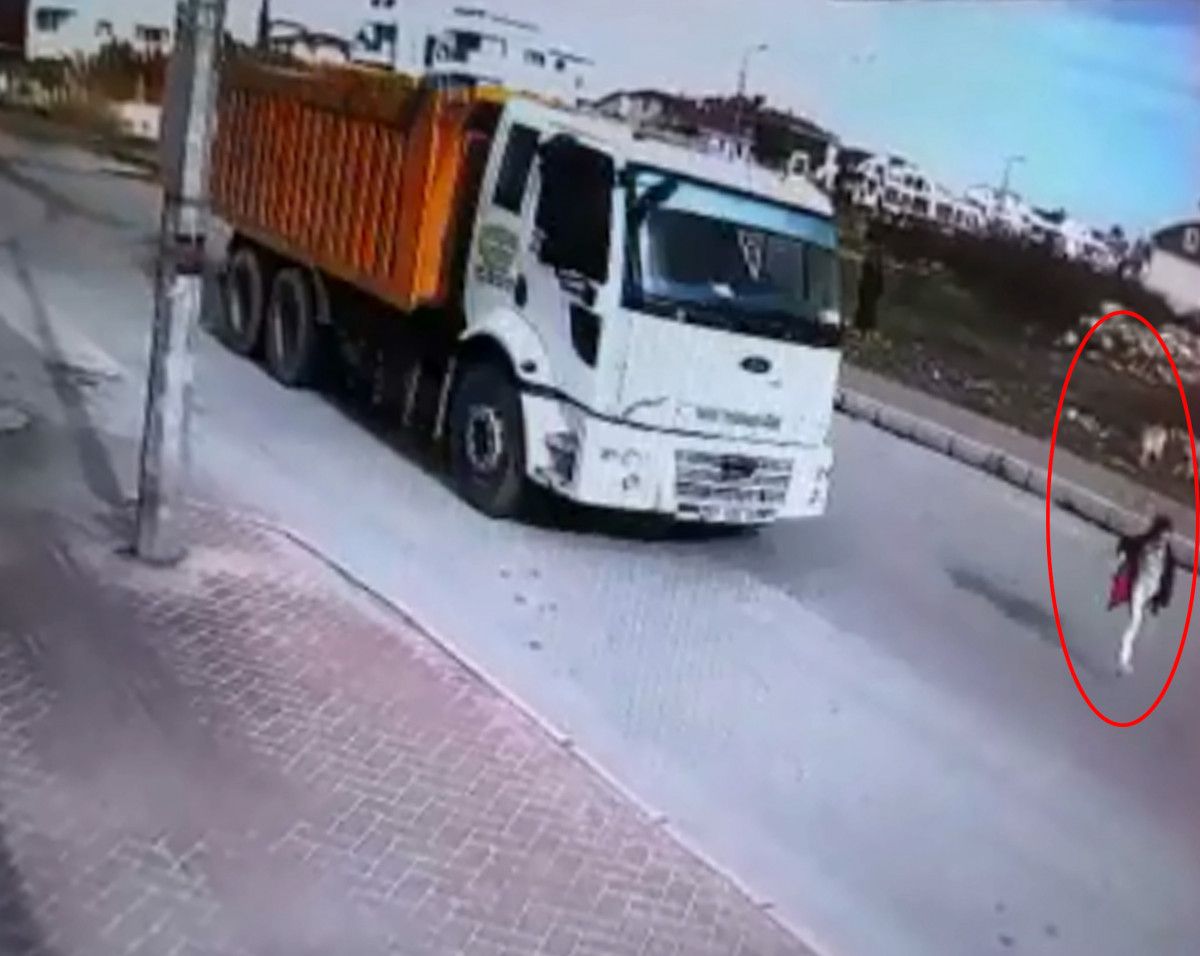 BACK TO LIFE AFTER HIS HEART STOPPED
Stating that he took a photo of his daughter Mahra in the intensive care unit and that her life-threatening condition continues, Murat Pınar said, "His heart stopped during the examination in the morning. Fortunately, they intervened intensively and brought him back to life. He is still unconscious. His brain is not responding. I went near my daughter, stopped for 55 minutes. Her condition is still critical." said.