Buying behavior
Lower VAT does not have the desired effect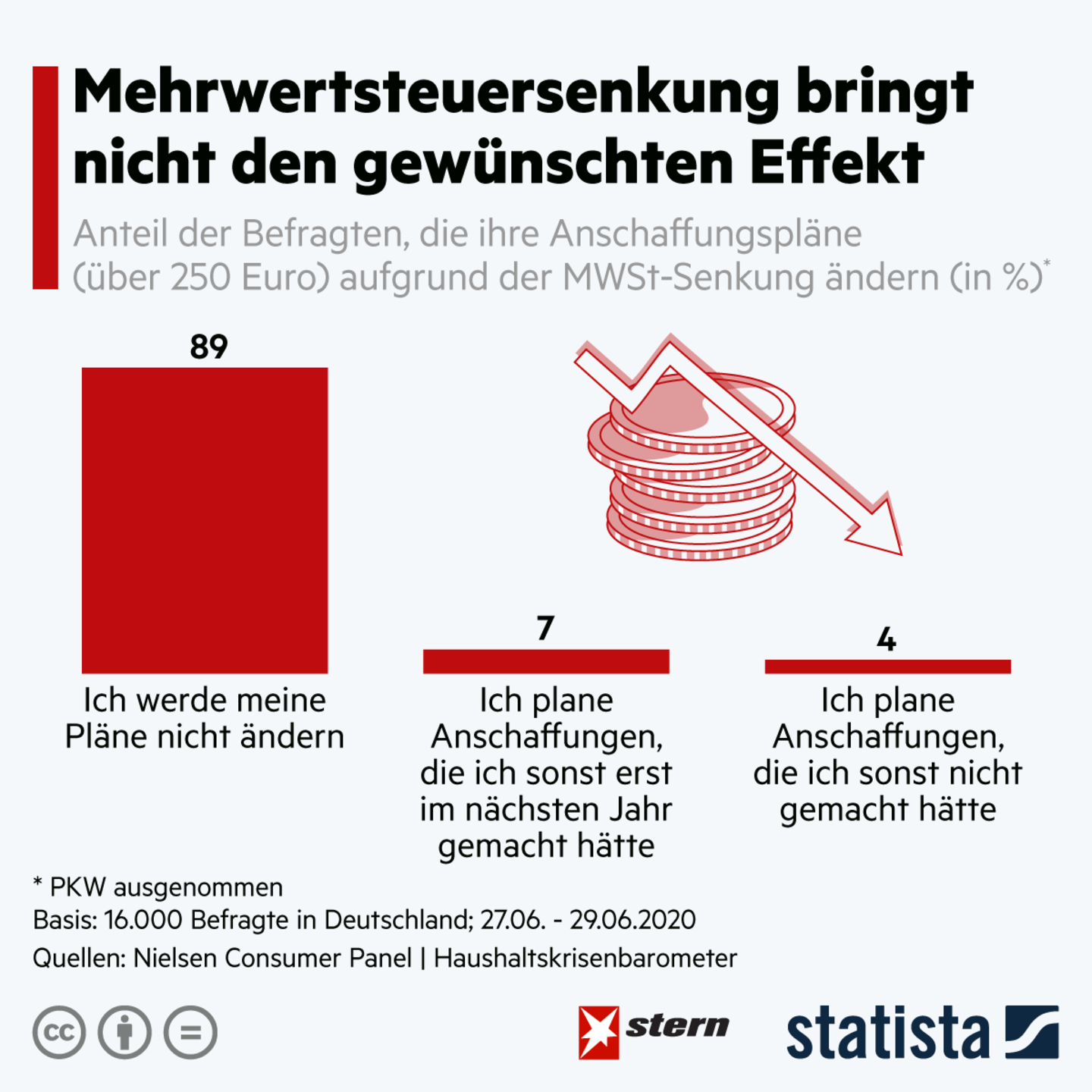 To stimulate the economy, the Federal Government has reduced VAT since July. The desired effect has so far failed to materialize, as a recent survey shows.
The reduction in value-added tax is intended to raise the buying mood of the citizens and thus stimulate the suffering German economy again. The recent household crisis barometer published by the Leibniz Institute in cooperation with Nielsen shows that the desired effect is missing. Only every tenth respondent sees the reduction as an incentive for larger unplanned purchases or those that are planned for next year. As the Statista graphic shows, almost 90 percent state that they will not change their plans based on the benefits.
The positive economic effect of advanced purchases remains questionable. Since the possibilities of consumption have also been limited in the past few months, the majority of German households have had to make "forced savings". Early purchases of more than 250 euros are therefore partly the result of the savings behavior. In addition, not all retailers decide to fully pass on the VAT reduction in the form of price reductions to the customer.