In celebration of May, the month of family, the Lotte Department Store Daegu branch conducted hairdressing volunteer activities for the elderly living alone and other vulnerable groups along with the hair shop 'Midamjang'.
On the 3rd, Lotte Department Store prepared hearty carnations and a meal of thanks for local seniors, and participated in free hair and beauty volunteer activities for about 25 seniors.
In addition, on the 4th, Lotte Department Store volunteers visited the children's welfare facility 'New Sunshine' located in Buk-gu, Daegu, and prepared gifts for local children.
Jo Yong-wook, manager of Lotte Department Store's Daegu branch, said, "We are actively resuming face-to-face volunteer activities, which have been somewhat dampened by Corona 19, etc."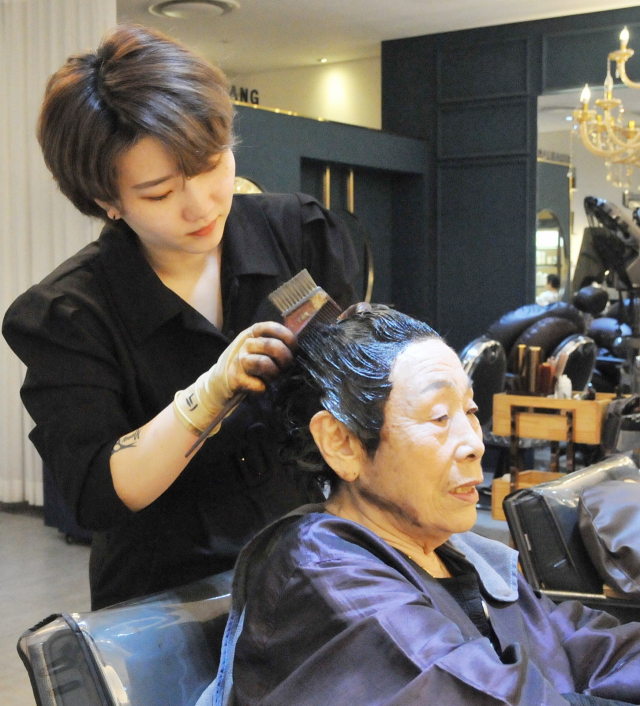 I would like to pay a subscription fee for this article.
Add +1,000 won
Add +10,000 won
-Add 1,000 won
-Add 10,000 won
Payment may not proceed smoothly in some Internet environments.

343601-04-082252 [예금주 프레시안협동조합(후원금)]Account transfer is also possible.