Lenovo announced that it will soon launch a portable computer with revolutionary technologies, in terms of screen, battery size and Internet access.
The company's data on its website showed that the "ThinkBook" laptop, which will bear the name ThinkBook Plus Gen 3, will include two screens, one of which is the main screen measuring 17.3 inches, with a resolution of "3K", and another screen that will be on the keyboard with a size of 8 inches.
The company said that the weight of the device will be less than 2 kg.
The new device will be powered by a 12th generation Intel Core™ i7 processor, with 32GB of RAM and 2TB of internal memory.
The small screen can shorten the time to save applications, and it can also open those applications on the home screen.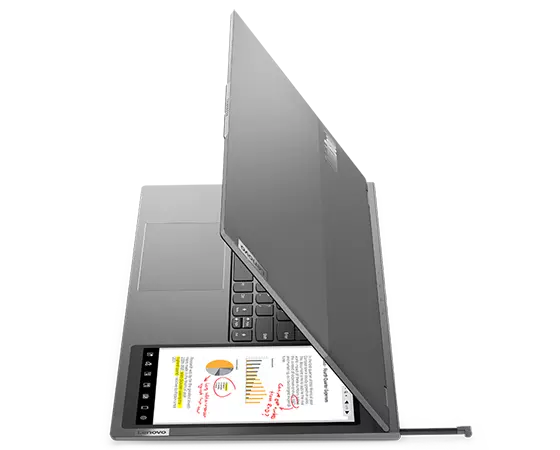 Lenovo
The new computer will be equipped with Wi-Fi 6e technology, to access the Internet faster. The company indicated that the phone battery can last up to 11 hours of operation.