We now write about LEGO almost daily, but we can't pass up this brand new set. Then we are talking about the LEGO Ideas 21327 Typewriter.
A set that, as the name suggests, originated on LEGO Ideas. A platform where avid builders can share their self-designed sets with others. Then it can be voted on, and LEGO will judge the most popular models.
LEGO Ideas 21327 Typewriter
The result is every fan's dream: the Danish toy manufacturer chooses a few fan-designed models that are then actually released as a set.
This is how the latest gem of the manufacturer was created. A classic typewriter. The design has been modified quite drastically from the original fan design for LEGOs. But that should not spoil the fun: the result is a piece of art.
You will have to provide the 32 keys with the same number of stickers, but then you also have something. A typewriter that barely moves from a distance real deal can be distinguished.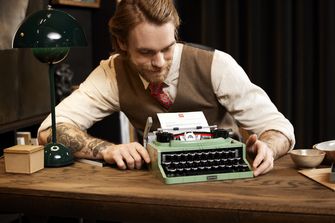 Works 'really'
This almost applies to the operation of the machine as well. Hit a key and the corresponding hammer actually goes up. The carriage, the mechanism that moves your paper when you have typed a letter, also 'really' works. No real paper rolls out just yet.
The design pays tribute to classic typewriters, including the model used by LEGO founder Ole Kirk Christiansen. The light green color in particular is a brilliant move, because it immediately gives a retro impression. In total it concerns 2079 stones.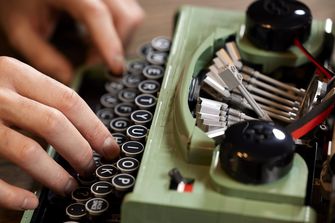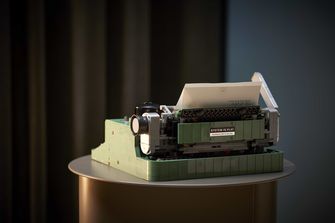 Price tag and signed letter
All in all, the LEGO Ideas 21327 Typewriter promises to be an impressive set. Something that, of course, is also reflected in the price tag. The typewriter will be on sale from 1 July for 199.99 euros. VIP members can start typing from June 16.
A hefty price, but in addition to the LEGO set itself you get a playful extra. A signed letter from LEGO Group President Thomas Kirk Kristiansen, translated into 43 different languages. You put it in the machine after building, of course, as if he typed that letter at your home. Splendid.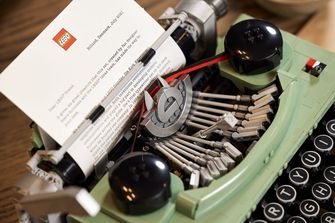 Be sure to check out the video below: