Sepsis is an over-response of the immune system that develops into an infection in the body that can have life-threatening consequences. It develops when chemicals are released into the bloodstream to fight infection, but they cause inflammation throughout the body, so this infection can lead to a medical condition. emergency such as septic shock, according toonlymyhealth".
Symptoms of infection with sepsis:
Discolored skin with spots.
Lack of urination.
Mental ability problems.
Low platelet count.
– Breathing problems.
Abnormal heart rate.
– Chills.
What causes sepsis?
Abdominal infection.
Bloodstream infection.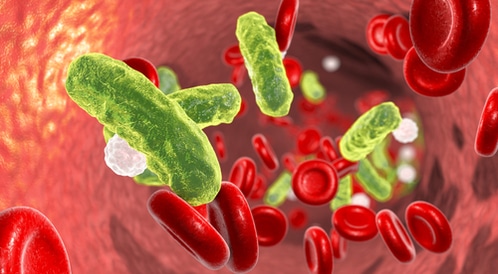 Sepsis
Kidney infection.
Increased resistance to antibiotics that aim to kill bacteria.
Weakened immune system.
What are the signs of sepsis?
Low body temperature.
– Fever.
– The color is pale.
Sepsis
Apnea.
– Diarrhea.
Yellowing of the skin.
.