Breaking news: The incident of the tenant killing the landlord, which took place yesterday evening, was one of the most talked about events on the agenda. While the first statements of Hamza Ç., who committed the murder, were revealed, he claimed that the murder suspect Tombul tried to attack his girlfriend and made death threats. Hamza Ç., claiming that Tombul made threats by saying, "Either you leave this house or I will kill you", said, "The cost of the residence was 900 lira, the landlord said that he would increase the rent to 2,500 for the last two months. I did not agree to this because the contract was not expired." Kadir Tombul, son of the landlord Şenel Tombul, who was killed after these allegations, also spoke. What Tombul, neighbors and former tenants said about the tenant who carried out the murder, horrified. Here are all the details…
THE SON OF THE KILLED OWNER TALKED
Its tenant, Hamza C. The funeral prayer of Şenel Tombul, who was killed with a gun as a result of an argument with her, was held in Şişli Mosque after the afternoon. In addition to Tombul's family and relatives, hundreds of his loved ones filled the courtyard. Those who came to his funeral said that Şenel Tombul was extremely loved and did not value money, and stated that they were still in shock. Şenel Tombul's son, Kadir Tombul, stated that the previous news did not reflect the truth, and that the incident was not a matter of rent. Kadir Tombul stated that Hamza Ç. was trafficking in women and that they wanted him to leave the house as soon as they learned about it.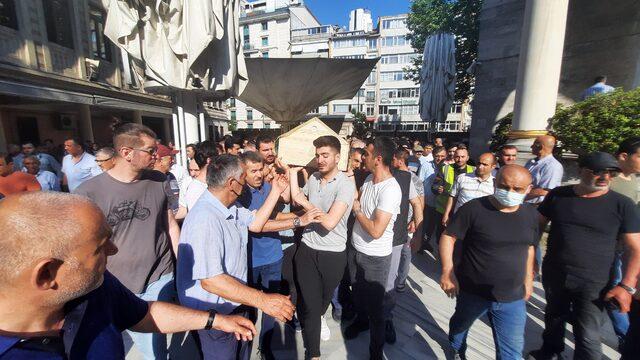 "THIS MAN IS TRADING WOMEN"
Kadir Tombul, who is in the sadness of losing his father, said that the truth of the incident was not a matter of rent. Kadir Tombul said, "This man is trafficking in women. We learned that this was the case six months ago. We told him to leave the building. All the neighbors complain too. He did not leave the building. He has been waving us for six months saying today is tomorrow. He said he would go out when the day was up. My fathers came down and asked if he had found a home. This is 'What about the woman I brought me to you? I can do what I want,' he said. Police teams caught him inside while using drugs. It's also in the police report, you can see it. The gun is a blank-firing gun. He fires three shots, two to my father and one to the car. After the incident, the police came and took him into custody."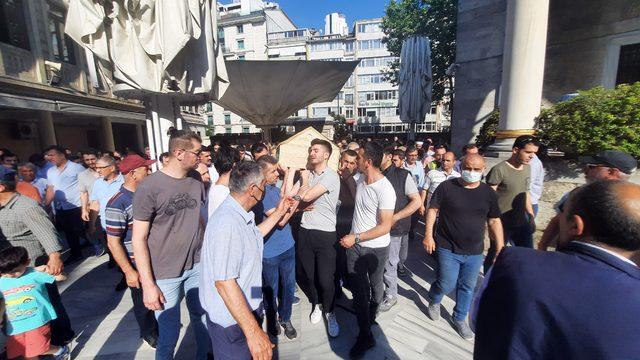 "THE EVENT HAS NOTHING TO DO WITH THE RENTAL"
Kadir Tombul said, "Two foreign nationals who did not have a residence permit were removed from the inside. It is obvious that he is trafficking in women. He already has GBT. The incident has nothing to do with the rent. He pays 800 TL in rent, his contract is available at home. He paid us five times, He offered 4 thousand TL, but we did not accept it. Because this man is trafficking in women. This incident has nothing to do with rent. Right now, the agenda is exorbitant rents, so the news is completely made to defame the government, "he said.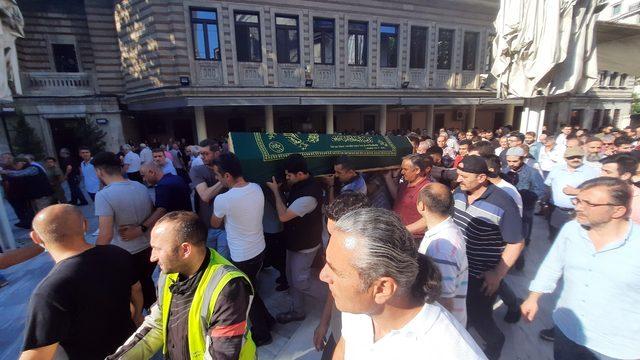 "WE LOSE THE MOST VALUABLE MAN IN OUR NEIGHBORHOOD"
Saying that Şenel Tombul is loved by the whole neighborhood, Muharrem Keskin said, "I am still in shock of the incident, I cannot accept it. There were rumors that women were constantly coming in and out of the house, drinking alcohol and using drugs. Neighbors were also disturbed. This man is such a man, he objected and told him to leave the house. We lost the most valuable man in our neighborhood. I wouldn't be so upset if my own father dies," he said.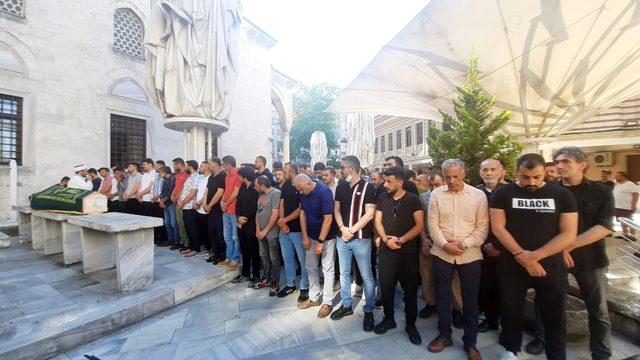 FORMER TENANTS ALSO TALKED
Saying that Şenel Tombul is the former landlord, Serpil Genç said, "We were tenants for 14 years. We were not hurt by him in any way, he did not hurt us. He was not a man who valued money. The man did not need money" and his wife, Ahmet Genç, said, "On the way to work in the morning, I saw different women come in once or twice. He asked Şenol Abi, "What's going on down there? We live here as a family. We all eat and drink together and leave each other keys. People I don't know come in and out," I said. He said, "Ahmet, I will take it out". This issue has been around ever since. It is not a rent issue, it is a pre-existing issue," he said.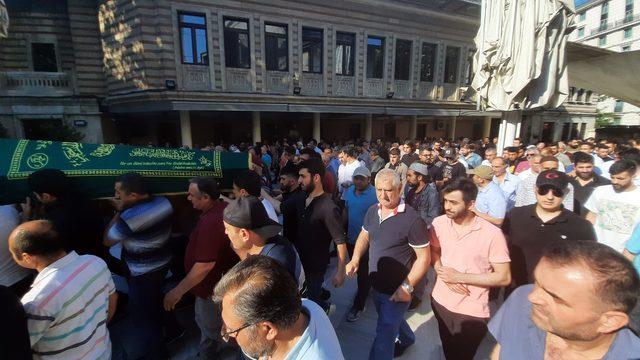 "AT THE TIME OF EVENT…"
A woman who said that they were neighbors with Şenel Tombul, who passed away, said, "There was a situation in which very serious bad things happened in the moral framework. There was trafficking in women, it was not clear who entered the house, prohibited substances were used. Of course, we, as the people of the neighborhood, cannot turn a blind eye to this, we have children. Naturally, the man knocked on the door and said, "When are you leaving?" said. That's the question he's asking. Already at the time of the incident, while we were there, he was looking out the window and using drugs. We witnessed all of this. Two women were also removed from the house. There are many people who see this. This is the truth of the matter, it has nothing to do with the rent," he said.
After the funeral prayer, Şenel Tombul's body was sent to his hometown, Şebinkarahisar district of Giresun for burial. (UAV)
CLICK TO RETURN TO HOMEPAGE
news clr others-
news
-content-end">

Remarkable words: 'Akşener will work for Erdogan's candidacy'
news clr others-
news
-content-end">

Camera records reviewed! The groom and his relatives were arrested after the wedding
news clr others-
news
-content-end">

Disgusting event! He exposed his abuser on social media