On Wednesday 1 June, the Federal Judicial Police (FGP) Antwerp carried out eight house searches at addresses in the provinces of Antwerp and Namur in a judicial investigation into a large-scale fraud involving horses and endangered species. This is reported by the Antwerp public prosecutor's office. Six people were arrested in that large-scale raid.
At least a hundred men, including agents of the federal judicial police and people from the FASFC, Nature and Forest and the Animal Welfare Agency, raided the riding school in Arendonk on Wednesday morning. They also invaded addresses in Berlaar, Duffel and Namur. The equestrian center would only be a cover for the owner's real activities. He would mainly earn money by selling and slaughtering the animals, but the owner of the riding school does 'cat over' horse meat. This means that he has meat exported at a small price so that it can later end up in the diet.
Read more below the photo.
Researching for a while
The research has been going on for some time now and focuses on several companies and their affiliates that are involved on a large scale with the import and export of horses, but also equidae such as donkeys. In addition to these activities, the companies also act as wholesalers of live animals, agricultural products and textile raw materials.
In the past, this has already resulted in various checks by the Federal Agency for Food Chain Safety (FAVV) and the Animal Welfare Inspectorate. This showed that passports and microchips of animals were systematically tampered with and that there were violations of the registration requirement. It is not only about the fraudulent trade in horses, but also about exotic and protected animals that are on the CITES list. All animal and plant species protected by CITES, approximately 5,000 animals and 30,000 plants, are included in three lists or appendices.
Read more below the photo.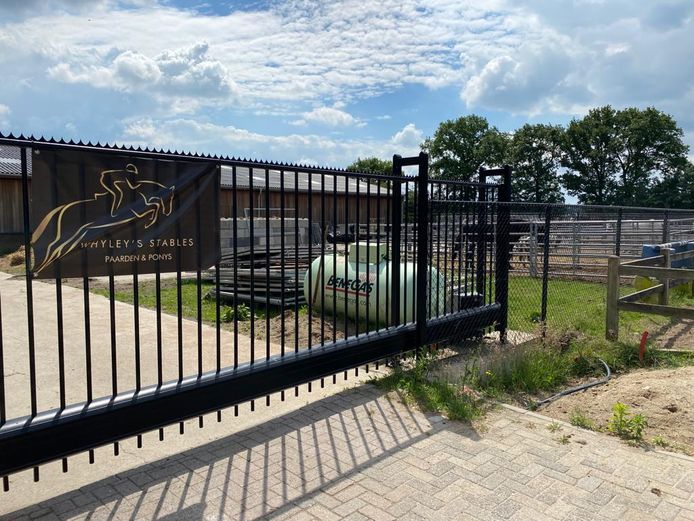 Horses get a new identity
Further research shows that animals, mainly horses, are given a new identity in order to be able to sell them as slaughter horses or as hobby horses. In this way there is a financial benefit, but there may be a risk to public health and the welfare of the animals is not taken into account. The suspects act as a criminal organization that may also have international branches. That is why Europol and SEPRONA, a nature protection service of the Spanish Guarda Civil, are also involved.
Six arrests
Four men between the ages of 26 and 55, including the manager of the riding school in Arendonk, a 55-year-old woman with Belgian nationality and a 29-year-old Spaniard, were arrested and will be questioned. After that, the investigating judge will decide on their arraignment and possible arrest.
During the searches, horse passports, health certificates, anesthetic products, hormonal products, nine vehicles, cash and a weapon were also seized. There are contacts with the FASFC and inspection services for the reception of the horses found.
Free unlimited access to Showbytes? Which can!
Log in or create an account and never miss a thing from the stars.

Yes, I want free unlimited access