Tim Tszyu defeated Australian Steve Spark and defended his WBO Global title. He has the right to fight with the world champion Argentinean Brian Castagno
Фото: Mark Evans/Getty Images

Tim Tszyu, the son of the former undisputed world champion Kostya Tszyu, defended his WBO Global title in the weight category up to 69.9 kg. He defeated Australian Steve Spark by TKO in the third round.
The boxing evening took place in Newcastle, Australia. Initially, Tszyu was supposed to fight with Australian Michael Zerafa, but he refused the fight due to coronavirus restrictions, he was replaced by Spark.
Match TV responded to claims of "misleading viewers"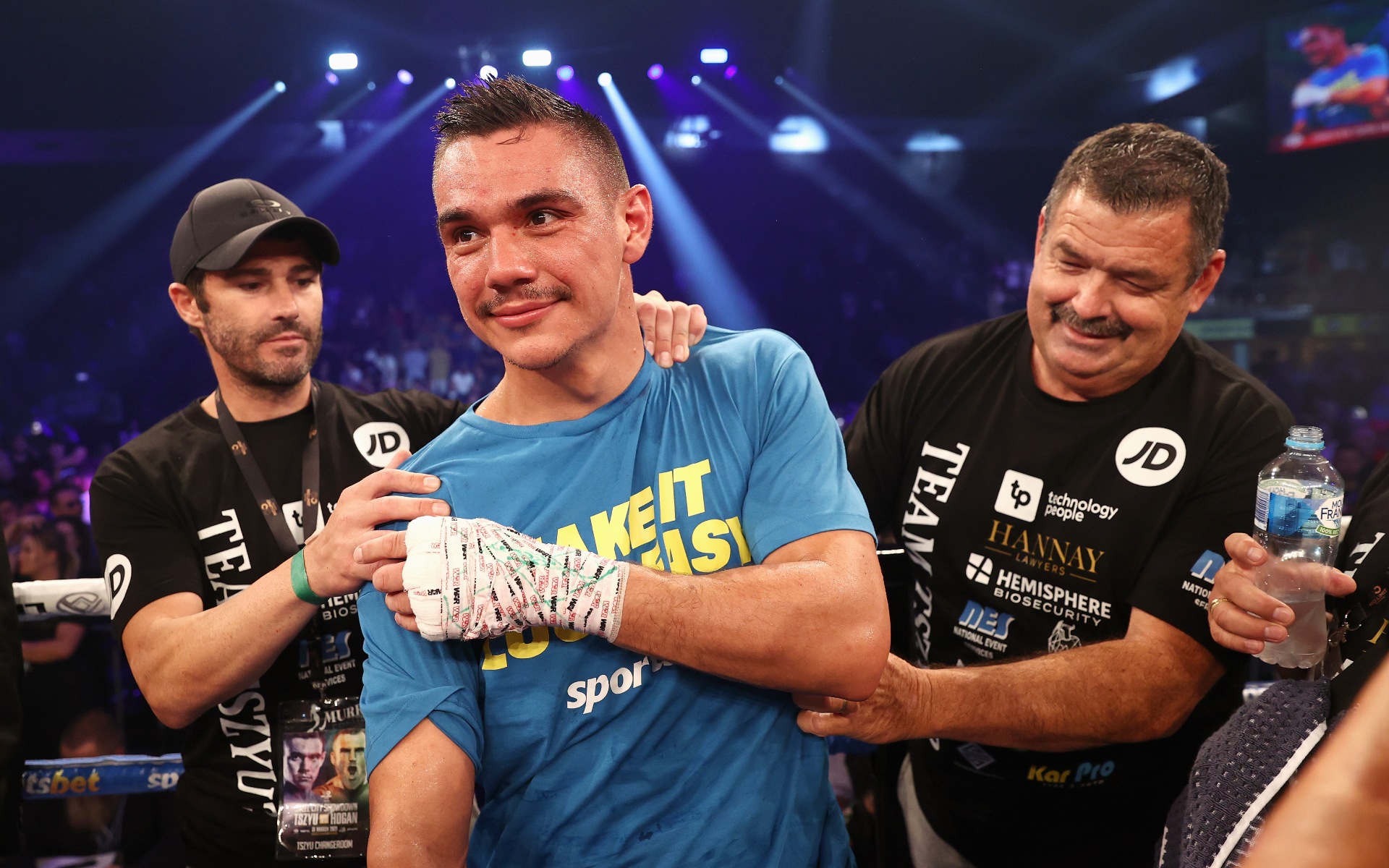 The first round was held in an equal fight, but already from the second Tszyu seized the initiative. In the third round, after hitting the body, Spark was knocked down. After some time, Tszyu hit the body well again, his opponent fell, and the referee stopped the fight without opening the score.
The 26-year-old Tszyu now has 19 wins (15 by knockout) and not a single defeat. He won five knockout wins in a row. Tszyu ranks first in the WBO rankings and has the right to fight the world champion, who is now Argentine Brian Castagno.
Spark, 24, suffered a second defeat with 12 wins (11 by KO).
The match was broadcast on its website "Telesport". And "Match TV" before the fight showed a recording of Tszyu's previous fight – against Dennis Hogan, which took place on March 31 and ended with Tszyu's victory by knockout.
Telesport compared this situation with the one that arose in January 2020, when Channel One broadcasted the World Youth Championship final between the national teams of Russia and Canada, and Match TV at the same time demonstrated a replay of the decisive match of the 2011 tournament. The Canadians won the 2020 championship, the Russians won the 2011 championship. Many viewers perceived the replay as a live broadcast.
In Match TV, they said that they wanted to broadcast Tszyu's new fight live, but "the partners did not show understanding of the importance of showing the fight to a wide audience." As for the replay of Tszyu's old fight, his show ended before the start of the meeting with Spark.
Kostya Tszyu held world titles in all three prestigious versions in 2001-2003. In total, he has 31 wins (25 by knockout) and two defeats. Tszyu is also a world champion and two-time European champion among amateurs.
.