Ernst Ludwig Kirchner (1880-1938) may have been murdered. This is the conclusion of a weapons expert after studying the gun with which the famous, at that time severely depressed German painter, allegedly took his own life on 16 June 1938 in Davos, Switzerland. He did so, according to a medical report, by shooting himself twice in the chest with a pistol.
The weapon in question, an FN Browning Nr. 96151, was on display until October 3 at an exhibition at the Germanisches Nationalmuseum in Nuremberg. It is a Belgian-made pistol with a safety feature that allows it to be fired only with a clenched hand. Shooting yourself twice in the chest in that way is particularly difficult, says German weapons expert Andreas Hartl in The Art Newspaper.
Given the recoil of the weapon after the first shot and the injury the bullet would have caused, Hartl calls it doubtful that Kirchner was able to fire the weapon a second time. In addition, a shot from such a close range would have burned the skin and clothing due to the release of gas. But the medical report — which contains more inconsistencies — described only two small bullet holes between Kirchner's ribs. According to Hart, that must mean that someone has shot the artist from a distance.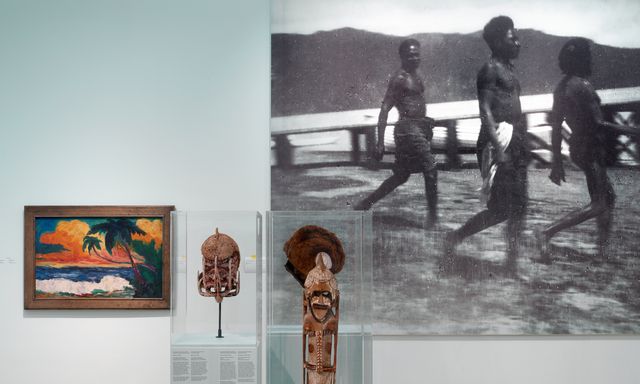 Also read: The exotic gaze of the German expressionists Kirchner and Nolde

Kirchner, one of the founders of the expressionist group Die Brücke (1905-1913), was ill in 1938 and emaciated by years of addiction to drugs and alcohol. The rise of the Nazis in his homeland probably contributed to his depression and sleep disorders. The 1937 exhibition of Degenerate Art, in which the Nazis tried to ridicule and defame modern artists, featured 32 of his paintings.
A version of this article also appeared in NRC Handelsblad on 13 October 2021
A version of this article also appeared in NRC in the morning of October 13, 2021