Kim Jong-un appears a lot slimmer in recent photos than in previously published images.
When the North Korean leader came to power about ten years ago, he was seriously overweight with all the associated health risks.
It was later speculated that he had undergone major surgery.
Kim's health has geopolitical implications, as he runs a nuclear-armed country.
It looks like North Korean leader Kim Jong-un has lost some pounds after years of gaining weight.
This is evident from observations by North Korea experts and from analyzes of reports from state media in the country.
The South Korean spy agency reported that Kim weighed more than 90 kilograms when he came to power about 10 years ago. It is believed to be 1.70 meters long. With his height and weight at the time, his BMI is 31 and he just falls into the serious overweight category.
Also read: 14 world leaders along the yardstick: that's how long they are (Mark Rutte scores high)
He may have gained weight in the years since, which would amount to severe obesity, which poses major health risks.
In April of this year, the North Korean leader was suddenly dazzled by his absence, sparking speculation about his health. Kim would be in 'great danger' after surgery, he would be dead, in a coma, or brain dead.
Also read on Business Insider
Kim turned out to be very much alive, though he wasn't exactly the epitome of a fit leader. The photo below of Kim was taken in late February, early March of this year.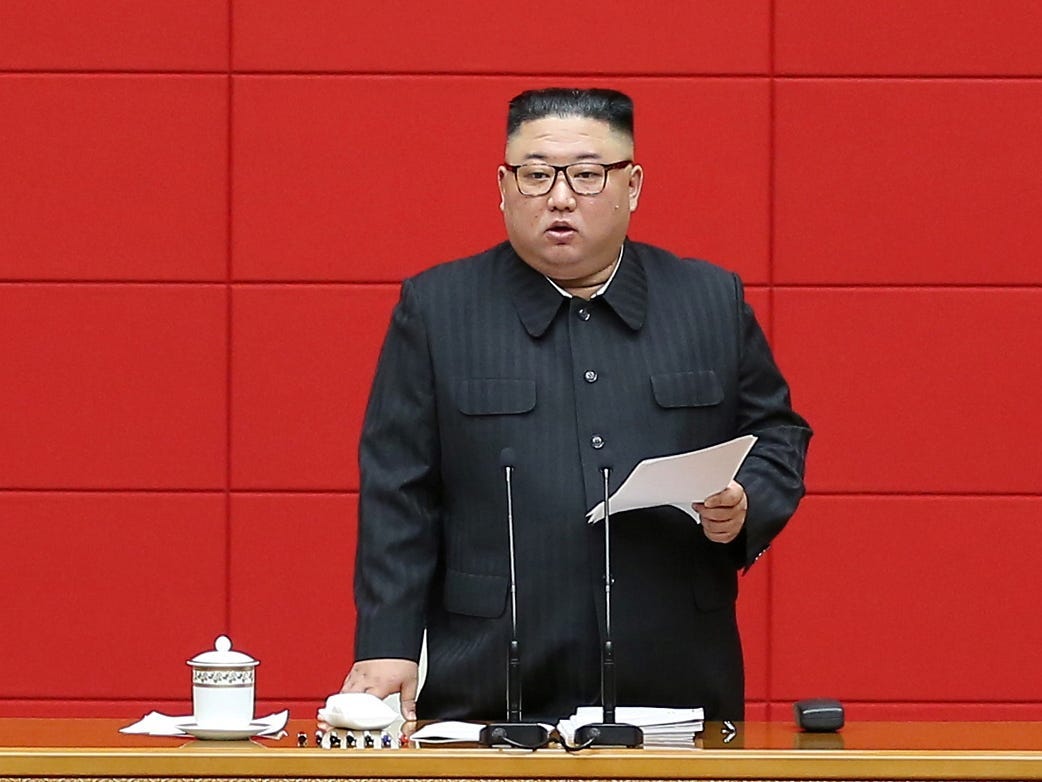 The North Korean leader also appeared on state broadcaster KCTV on June 5. At that performance, Kim appeared to have lost some weight, tweeting experts, among which journalist Colin Zwirko, from the US website NK News that tracks and analyzes North Korean news.
NK News analyzed multiple photos of Kim that appeared in state media. The leader then wears a Portofino Automatic-horloge from the Swiss luxury watchmaker IWC Schaffhausen that sells for around 10,000 euros.
In the analysis, it was noted that the strap beyond the watch's buckle appears to be longer in recent photos than in images from last November. In other words, Kim can wear it tighter on his wrist.
Although this kind of analysis is not an exact science, the photos and videos from state media have provided a wealth of information about developments in North Korea, especially about the (nuclear) weapons programs in the country.
According to Su Mi Terry, a North Korea expert at the CSIS (Center for Strategic and International Studies) think tank, don't underestimate the value of open-source intelligence.
"For a very closed country like North Korea, where information is tightly controlled, you have to do what you can," she told Insider. "You have to use all available resources."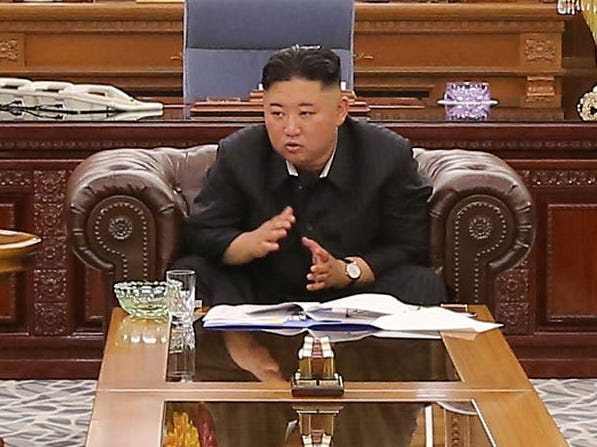 In recent photos, Kim's face appears smaller and his clothes a little looser than in photos from past events.
"On the surface, noticeable weight loss may mean little," Michael Brodka, a US military intelligence officer in South Korea, told NK News.
"It can simply be a matter of changing to a healthy lifestyle, but it can also be a more complex issue. At the moment we don't know," he said.
"But it raises enough serious questions that we need to pay attention to in the coming months. We need to keep an eye on events to find out what's going on."
Kim Jong-un's weight and health problems, as well as his penchant for smoking and heavy drinking, have long been seen as risk factors for the North Korean regime. They lead to much speculation about Kim's succession should the man die suddenly.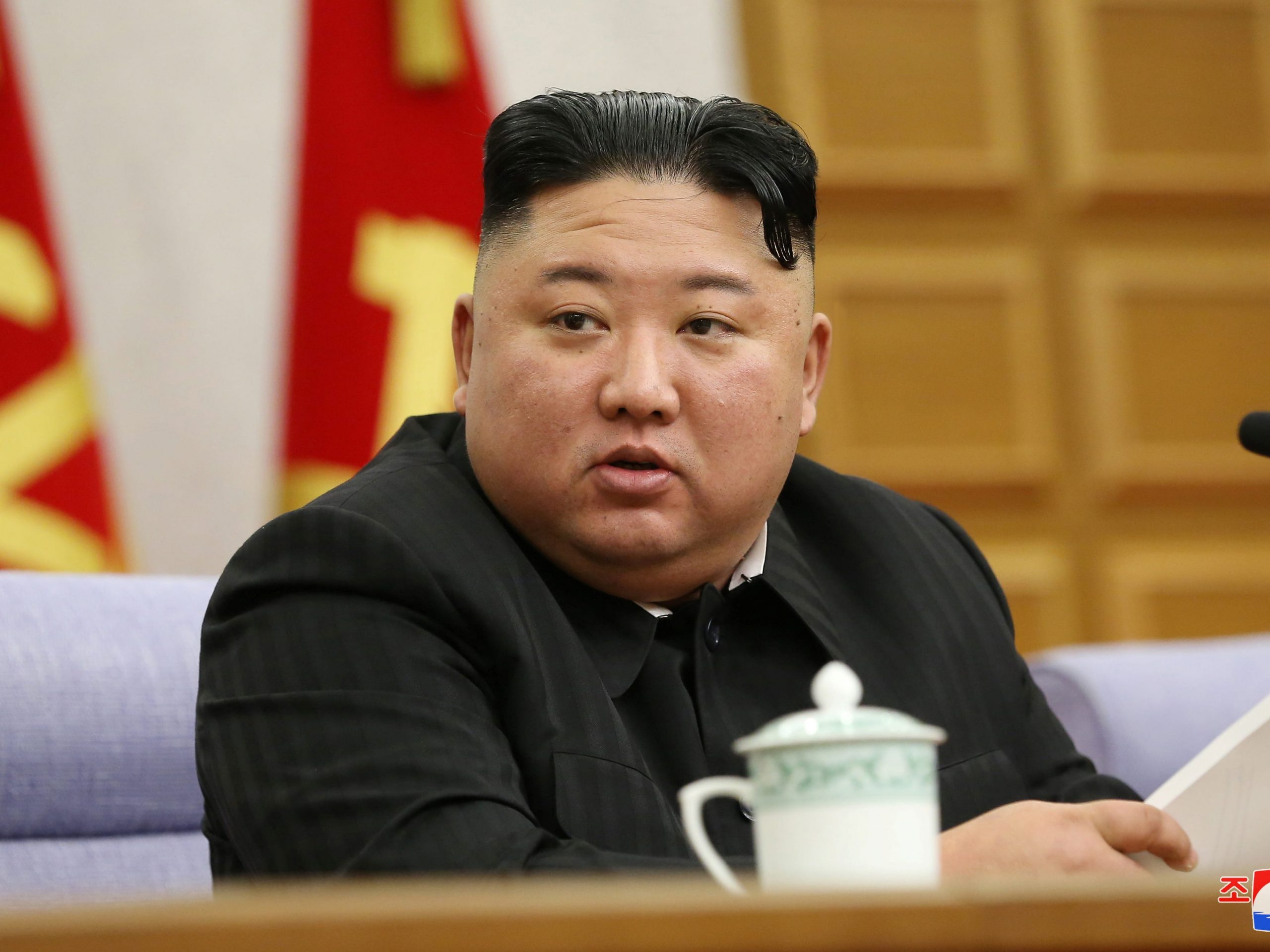 The vulnerability of the North Korean leadership in command of a nuclear arsenal is, to say the least, a concern.
"It is very unclear who will succeed Kim Jong-un if something happens to him," North Korea expert Terry of the CSIS think tank told Insider. "We know he's not healthy, so his weight gain or loss and overall health matters."
According to Terry, the health of the leadership is "one of the most important indicators" of the stability of the regime. "As far as North Korea is concerned, Kim Jong-un's health is the biggest wild cardshe said, hinting at the uncertain future of the country if the leader falls away.
Read more about Kim Jong Un: