Photo: Yerlan Dzhumaev / TASS

Kazakhstan fell under the aggression of terrorists who were trained abroad and participated in the fighting in hot spots on the side of radical Islamic groups. This was announced by the Ministry of Foreign Affairs of Kazakhstan, according to the authorities' Telegram channel Coronavirus2020.kz.
The Foreign Ministry opposed the fact that foreign media write about "peaceful protesters" when Kazakhstan's law enforcement agencies and military "confront terrorists." At the same time, peaceful demonstrators are not persecuted, the ministry said.
Critical level of terrorist threat introduced in Kazakhstan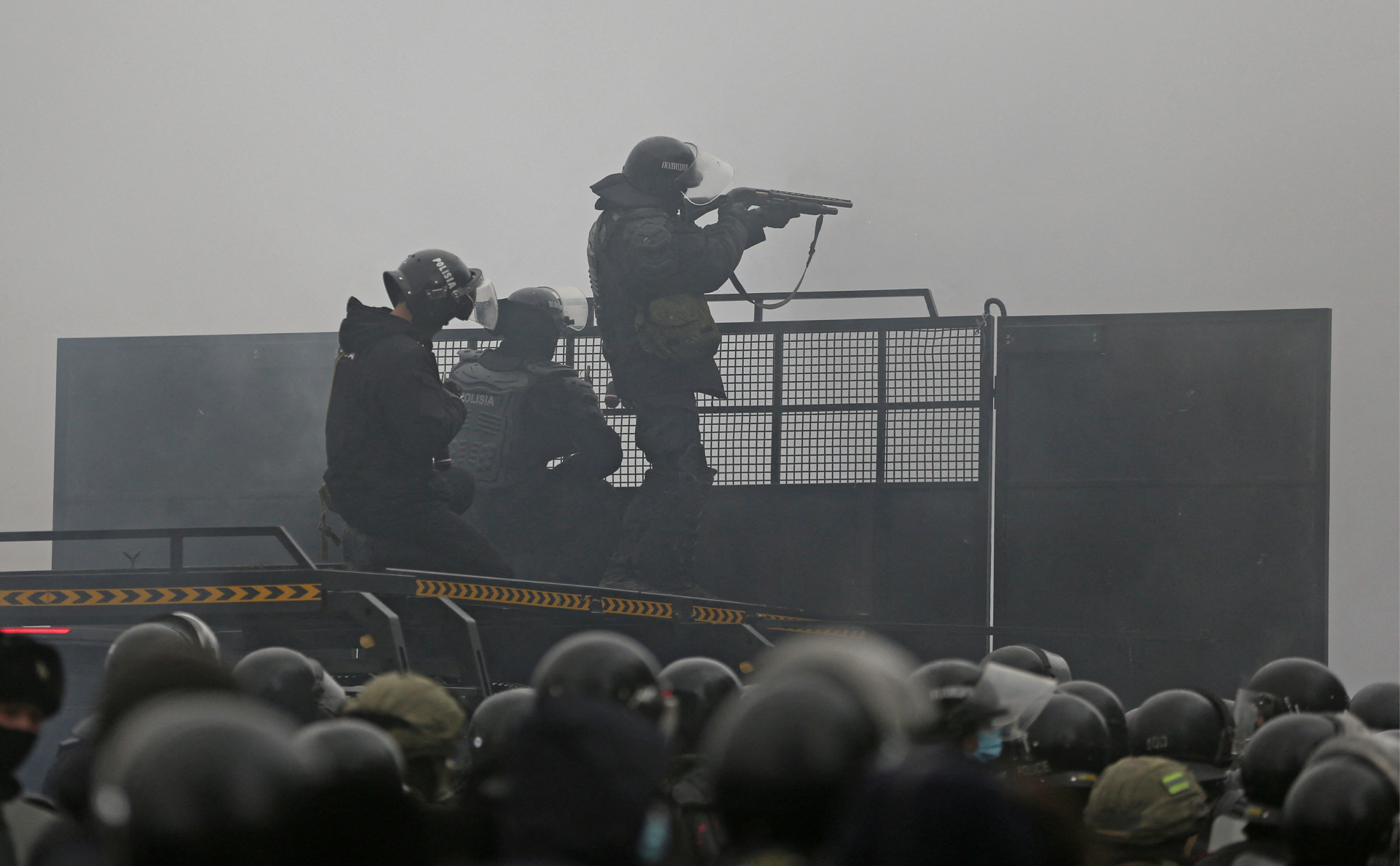 The authorities are conducting a large-scale investigation into the causes of the riots, its results will be presented to the international community, the Foreign Ministry said.
"Kazakhstan is determined to defend democracy and the Constitution from Islamist radicals and terrorists," the statement said.
.