Updated on 06/20/2022 at 09:52
During his visit to Kyiv, Scholz promised Ukraine a status as a candidate for EU membership. In Ukraine, this is taken as an important signal, but for many it is not enough. Germany still owes Ukraine arms supplies. And that despite the fact that time is running out. "How far does solidarity go?" Anne Will wanted to know from her studio guests. The answer: mixed.
Chancellor Olaf Scholz (SPD) finally visited Ukraine after a long back and forth. On Thursday (16th) he traveled to Kyiv alongside France's Emmanuel Macron, Italy's Mario Draghi and Romania's Klaus Iohannis. In his luggage he had the prospect of candidate status, but there was no more talk of further arms deliveries.
That's the theme of "Anne Will"
"How far does solidarity with Ukraine go? Could Germany and Ukraine do more?" – these were the central questions on Sunday (19th) with Anne Will in the studio. Scholz's trip to Kyiv only provided the impetus to discuss Ukraine's EU accession, the risks and interests of the West, and arms deliveries from Berlin. The studio also dealt with the moral obligations of the West, criticism of the chancellor and signals to the countries that are already candidate countries.
These are the guests
Michael Mueller (SPD): "We will experience years of negotiations," said the SPD politician with regard to Ukraine's EU accession. He warned: "There are many candidates in the negotiations or in candidate status, they must not be put off." The impression should not be created that the EU's criteria are being made to fit. Regardless of the numbers, one must also "take note of what Germany has been doing for Ukraine for years and has already done," said Müller.
Dmytro Kuleba: Ukraine's foreign minister admitted: "It will take time to become a member of the EU." But Kuleba also asked: "Why did it take so long for Germany to even recognize that Ukraine belongs to Europe?" One believes that Germany can do more and hopes that Germany will do more. "If we don't get weapons, we will fight with shovels," he announced, addressing the German government: "The later you send us the weapons, the more people will die first."
Johann Wadephul (CDU): The MP said: "We have an interest in the EU getting bigger," arguing with the geopolitical power of China and the United States of America. Regarding Ukraine's EU accession, Wadephul said: "It has to be a win-win." But then Ukraine's accession would have "the chance of becoming something big," said the CDU politician.
Christopher Schwennicke: "Politics shouldn't be charged with morality, but rather be characterized by realism and pragmatism," the journalist found, pleading for skepticism in Ukraine's accession process to the EU. "There is no automatism, not even for this country," he reminds. Germany and NATO also have their own interests and one of them is not to become a party to the war. "That's legitimate," said Schwennicke.
Ursula von der Leyen: The EU Commission President said in a one-on-one interview: "Ukraine has made enormous progress in recent years, it wants to join the EU." It is the West's moral obligation to support them. At the same time, von der Leyen also remarked: "We want to see more reforms." There is homework on corruption and the rule of law. "The countries are all in their own hands as to how fast the process goes," von der Leyen was sure.
Claudia Major: "Quickly it's off the table, this is the wrong debate," the political scientist from the German Institute for International and Security Affairs (SWP) commented on the discussions about Ukraine's EU accession. Major continued: "If the EU does not reform, there is a very high risk that it will overpower itself." Supporting Ukraine is "not a handout – that's in our interest," said Major. But if no military help comes, Ukraine can no longer resist.
This is the moment of the evening on "Anne Will"
Journalist Schwennicke stepped into the breach for the traffic light coalition. "I'm reluctant to see Germany, and especially the German chancellor, being made into a wimp," he said. One currently sees "not necessarily hesitation, it can also simply be weighing up," says the journalist. Ukraine is doing a "sensational communicative job," but a sentence by Zelenskyj failed.
"The fact that he says that the Chancellor has not decided on his priority – Ukraine or Russia – is an absurd sentence," said Schwennicke. "I don't know to what extent a country has recently been sanctioned, like Russia is now. I don't know that military and political support has ever been given to a country in this situation, like Ukraine is now," he said. If you look at the facts, it is not justified to portray Germany so badly.
This is the speech duel of the evening
The speech duel of the evening arose between CDU man Wadephul and SPD politician Müller. Wadephul rang in: "Germany just has to do something and not just condemn." He firmly expected that the Federal Chancellor would announce heavy weapons during his visit to Kyiv and also promise to do so. "He didn't do that, so we're discussing it again now," Wadephul said. Something from Germany must finally arrive in the Ukraine.
Will only had to pass the ball on: "I mean the SPD, Mr. Müller," she said. He had always looked rather annoyed before. The impression is repeatedly given that things can simply be decided upon and that no help is being given out of malice – "although it would be so easy – you just have to reach for the shelves and you can deliver everything that Ukraine needs," says Müller. He added: "Mr. Wadephul, you know that's not the case."
This is how Anne Will did
Anne Will asked sharp questions, but it became clear again and again: Talk groups are currently apparently less receptive than usual to critical questions and heated debates. Solidarity with Ukraine is paramount. That would be the answer to questions like "Do you blame Scholz for calling Putin, Mr. Kuleba?" or "Do you take it as a personal defeat if Ukraine does not get candidate status, Ms. von der Leyen?" at other times it was probably more pronounced.
Also read: Special train to Kyiv: Olaf Scholz's most important journey
This is the result of "Anne Will"
Plenty of cold coffee came at Anne Will's on Sunday evening (19.06.2022, Anm. d. Red.) on the table. Heavy arms shipments are urgently needed, Putin is breaking international law, Ukraine should be able to decide its own fate – as important as that is, we've heard it again and again in recent weeks.
The time could have been better used for questions like: How much does Ukraine's accession cost to the EU? Where does it need to reform itself? What happens when Ukraine runs out of guns? What other sanctions could be imposed on Russia?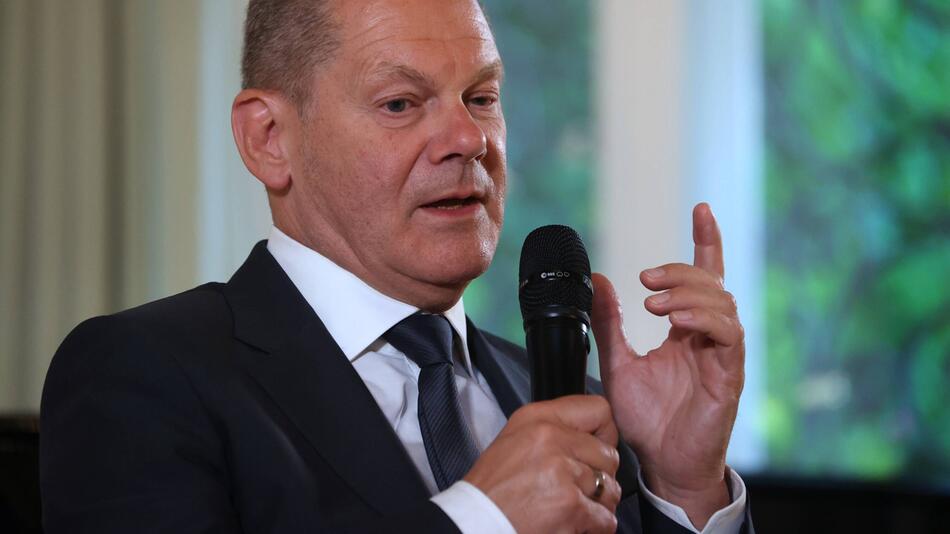 Chancellor Olaf Scholz (SPD) has defended direct talks with Russian President Vladimir Putin and announced more. After the start of the war, the chancellor called Putin several times.
Sources used:
ARD: Anne Will from June 19, 2022