Sport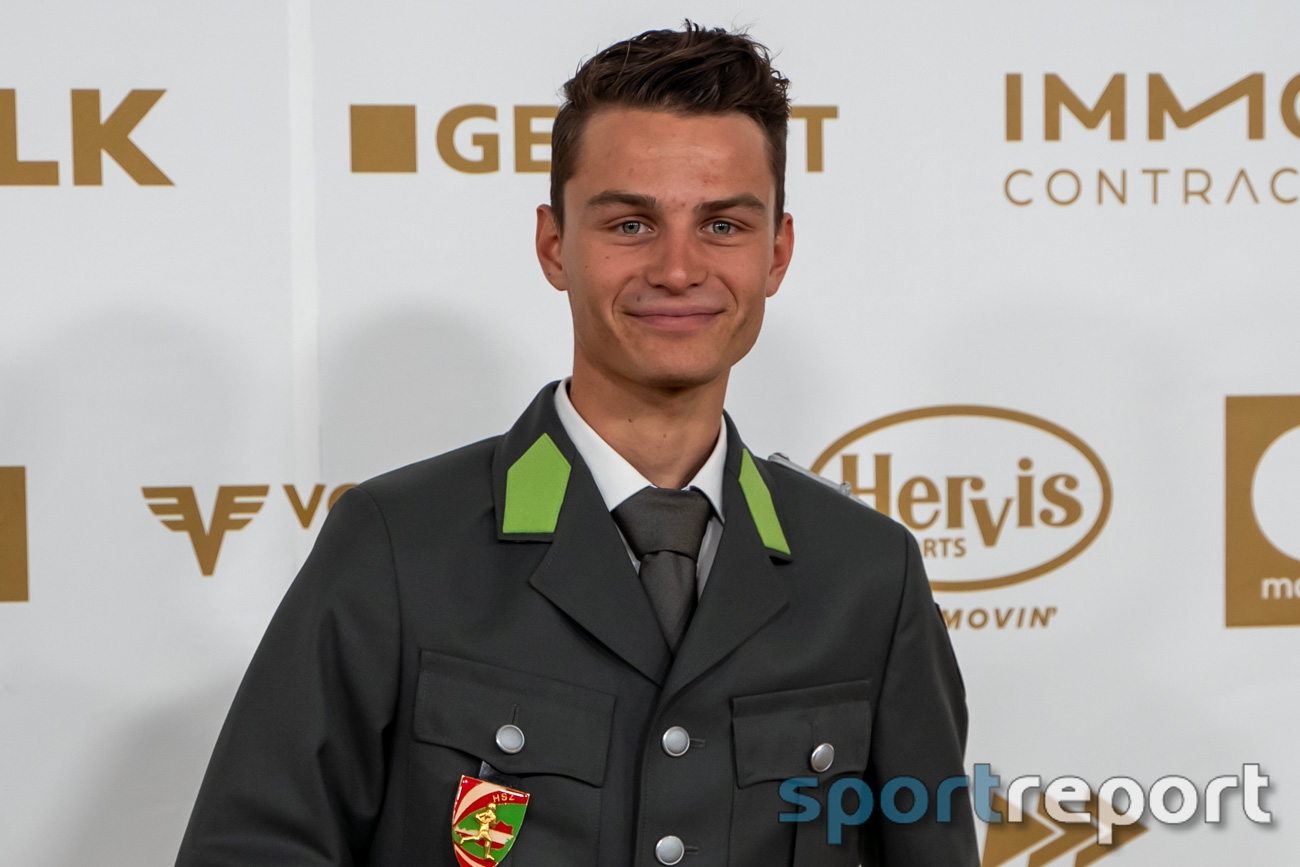 © Sportreport
Johannes Lamparter jumps and skates to third place this Saturday at the legendary Holmenkollen in Oslo (NOR). The Tyrolean just had to Series winner Jarl Magnus Riiber (NOR) and the German Julian Schmid. Team colleague Stefan Rettenegger narrowly missed the podium in fourth place and with Franz-Josef Rehrl in eighth place another ÖSV athlete joined the top ten. In the women's race, Annalena Slamik was twelfth in the last race of the season, Claudia Purker was 19th.
Damen:
The women's ski jumping competition was already held on Thursday at Midtstubakken, which is right next to Holmenkollenschanze. And again it was Gyda Westvold Hansen who was in the lead after the jumping. The Norwegian was already more than a minute ahead of the competition for the five kilometers. Annalena Slamik finished the jumping round as the best Austrian in ninth (+1min33sek), Lisa Hirner and Claudia Purker followed in 16th and 18th place.
Unfortunately, Lisa Hirner had to forego a start in today's cross-country race. The Styrian had been suffering from a flu since her arrival, which she has not been able to get under control to this day. When Gyda Westvold Hansen won, Slamik lost three places on the five-kilometer circuit and finally crossed the finish line in twelfth place. After finishing 18th in jumping, Claudia Purker skated 19th overall in the final standings.
Annalena Slamik: (12th) "That was a brutally tough race. Technically it was okay and I think the mileage was good too, but I was just a bit too slow. I didn't find the unusual day of rest in between so bad. I found it quite easy to jump in one evening, then rest and then run first. At Holmenkollen there was a brutally casual atmosphere. Rarely have I had a race like this where there were so many spectators along the route. That's impressive. Looking back on the season, I have to say that I would have expected a bit more, at the beginning the jumping was difficult, but towards the end it got better and better. The mileage was constant. There were also some relatively good races, which I'm very happy with. I think I made the best of the whole situation."
Claudia Purker: (19th) "Today's race was actually brutally tough. At the beginning I was able to run the first lap together with Cindy (Haasch, note), then the Italian train came towards us and I wasn't quite able to keep up the pace anymore. But I think I can be quite happy with my performance today. I was really disappointed with my jumps here at Holmenkollen, I just have to do better next year. Seen over the year I am really very satisfied with my running development. I've always been able to improve and I've also learned a lot. When it comes to jumping, I'm still a bit lacking in consistency. But that is certainly also due to my long break."
Herren:
For the men, Franz-Josef Rehrl, Stefan Rettenegger and Johannes Lamparter got a good starting position for the cross-country race in the jumping round. While Jarl Magnus Riiber as the leader jumped out an unbelievable 1min 19s lead over Rehrl in second place, Stefan Rettenegger was fourth and with 1min 46sek also in the starting blocks for a fight for the podium. The overall World Cup leader Johannes Lamparter also wanted to intervene in this fight as fifth, the Rumer was 2 minutes 5 seconds behind.
A leading group formed in the race, which also included Rettenegger, Lamparter and Rehrl at the beginning. During the course of the race, Rehrl had to give up, as did Stefan Rettenegger, who started out with a bit of health and was unable to keep up with the high pace of Lamparter and Schmid on the last lap.
On the home straight, Schmid was a touch faster than Lamparter and was able to secure second place. With Stefan Rettenegger in fourth place and Franz-Josef Rehrl in eighth place, three Austrian athletes made it into the top ten.
In the overall World Cup standings, Johannes Lamparter was able to extend his lead with 1285 points over Jens Luraas Oftebro, who finished fifth today and now has a total of 1149 points.
The other placements of the Austrians:
16. Martin Fritz
17. Lukas Greiderer
20. Thomas Rettenegger
25. Manuel Einkemmer
43. Paul Walcher
Voices:
Johannes Lamparter: (3rd) "It was really cool here at the Holmenkollen, even though I wasn't able to fully replicate the good training jumps in the competition. But nevertheless, that was really an ambitious race. Unfortunately I didn't have the strength to pull away at the end. We still had some catching up to do, but Julian and I felt real and we did well on the last lap. Tomorrow it's just a matter of ski jumping a little better and then managing the lead. Today was really a good day. I was able to extend my lead in the World Cup a bit and that makes me very confident."
Stefan Rettenegger: (4th) "I think I did a lot of things right on the hill today. That was a great jump and I had a great starting position. I really wasn't fit beforehand, I was actually more or less in bed the whole week. That was extremely hard. I haven't really been able to train much. Today was the first time I was really fast again and I felt it. I then tried to give Jo a bit of a slipstream anyway, so that he could leave Schmid behind. Unfortunately, that didn't quite work out either, but I still think I can be very satisfied with my best World Cup result. Podium will come at some point. Whether I'm fit enough to start tomorrow, I don't think I'll be able to decide until tomorrow."
Tomorrow, Sunday, there will be another individual competition at Holmenkollen in Oslo.
Time schedule:
Sunday, March 12, 2023
9.00 a.m.: Jumping round HS 134 men
1.45 p.m.: Cross-country skiing 10 km men
Presseinfo
Austrian Ski Association
11.03.2023