As we tell you repeatedly, Jeep to launch new SUV that will rank below Renegade, although for now there are not too many details. The American firm is finalizing specifications, since the birth of Stellantis provided new alternatives for development.
As revealed by Auto Express, on the company's 80th anniversary, Christian Meunier, CEO of Jeep, announced that The company will have an emission-free model in all segments by 2025.
In tune with the manager, Mark Allen, the company's head of exterior design, revealed that they're looking past Wagoneer at the top and Renegade at the bottom of the range.
"Renegade is a B segment, so obviously there's space underneath and that's something we're looking at. But we're probably not looking at something bigger than the Wagoneer – it's a beast! ", Allen stated.
The development to create a mini SUV has already been hinted at several timesIt was even in a sketch designed by the brand for projects around 2022. Obviously, in dimensions it shouldn't be very big, but obviously it will have the seven vertical bars on the grid, since as the executive said, they always refer to the first Jeep (Willys) when developing a new project.
Beyond that everything would indicate that It will be totally electric, it has not yet been discussed whether there will be hybrid options or even exclusively combustion. The platform used is also in doubt, Since the CMP of Stellantis (of former PSA origin) is useful for electrification (it will be presented in 2022), but not to offer all-wheel drive.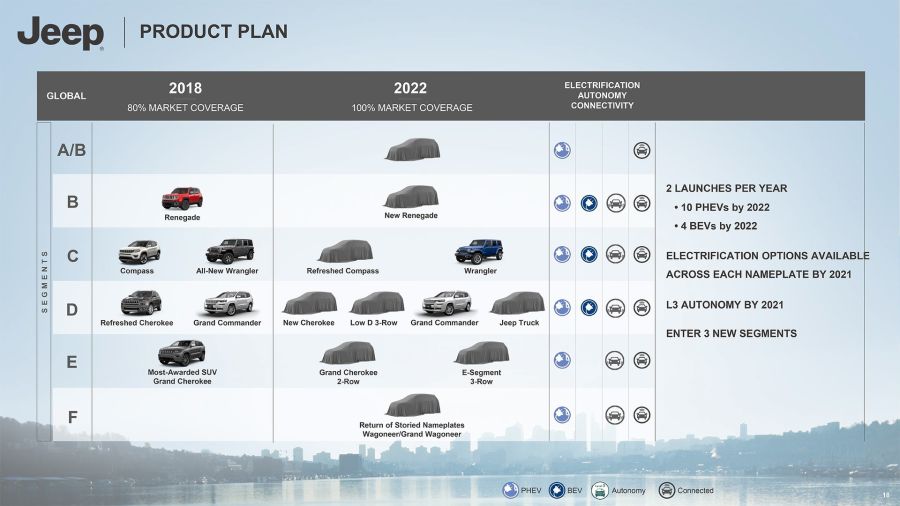 A good alternative could be STLA Small fully electric platform with the possibility of having a 4×4 system, although it will only be ready by 2026, while the 100 percent environmentally friendly mini SUV will see the light in 2025 (it could be presented earlier).
Even so, we can get the idea of ​​being able to appreciate a new Jeep in the next time. It is not yet known if the debut of the model will be in 2025 for its entire range of versions, since as we mentioned earlier the plans indicated that the year of presentation would be 2022 (see image).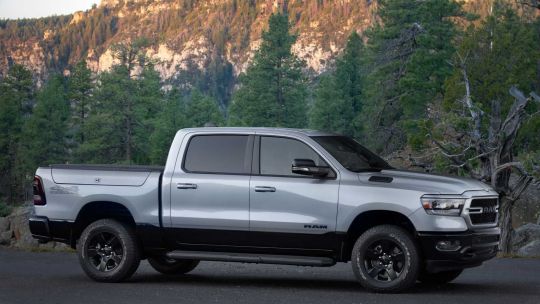 RAM introduced the 1500 BackCountry Edition with off-road style
.