Jarir offers Saudi Arabia Jarir bookstores provide the Saudi people with a lot of products and goods at the best prices ever, as explained by this, which made these commercial libraries one of the most preferred by all Saudi people, and they depend on providing all their needs through it, especially from the school and office tools section, which It offers the most amazing discounts and daily offers, and one of the best offers on this section is the offers that are offered at the beginning of the school year, because it provides them on all the products that all students need in all departments.
Jarir weekly offers, discounts on screens, mobile phones and laptops, up to 60%, until September 30th
Jarir offers Saudi Arabia
The most powerful and wonderful discounts offered by Jarir bookstores discounts also provide a special section for electrical appliances. This section in Jarir bookstores is one of the most distinguished sections, which all Saudi people prefer to buy from and get the strongest discounts and best offers that are offered on many types of various and distinctive electrical appliances. All these offers are on its website and also displayed in all its branches so that everyone can buy from them.
Jarir discounts today
The most powerful weekly offers provided by Jarir Bookstores downloads:
Jarir Saudi offers Oppo Reno 5 Pro 256 GB black 2799 SAR.
Discounts for Jarir Oppo A54 128 GB Najma Blue 699 SAR.
Discounts on Jarir Oppo Zed Reno 5, 128GB, black liquid, 1399 SAR.
Download Jarir Oppo E94, 128 GB, Black, 4G LTE, 1099 SAR.
Oppo A73, 128GB, Dark Black, 5G, 1199 SAR.
Jarir weekly offers
Jarir offers today Oppo A54 64GB black 599 SR.
Discounts on Jarir Oppo A15, 32 GB, 5G, 499 SR.
Discounts on Jarir Oppo A74, 128GB, 4G, black, 999 SR.
Oppo A93, 128GB, Metallic White, 4G, 999 SAR.
Samsung Galaxy Zfold 3 256GB, 6799 SAR.
Samsung Galaxy Z Philips 3, 256 GB, 3999 SAR.
Samsung Galaxy S21 Ultra, 256 GB, 4599 SAR.
Samsung Galaxy Zfold 2, 256 GB, 6199 SAR.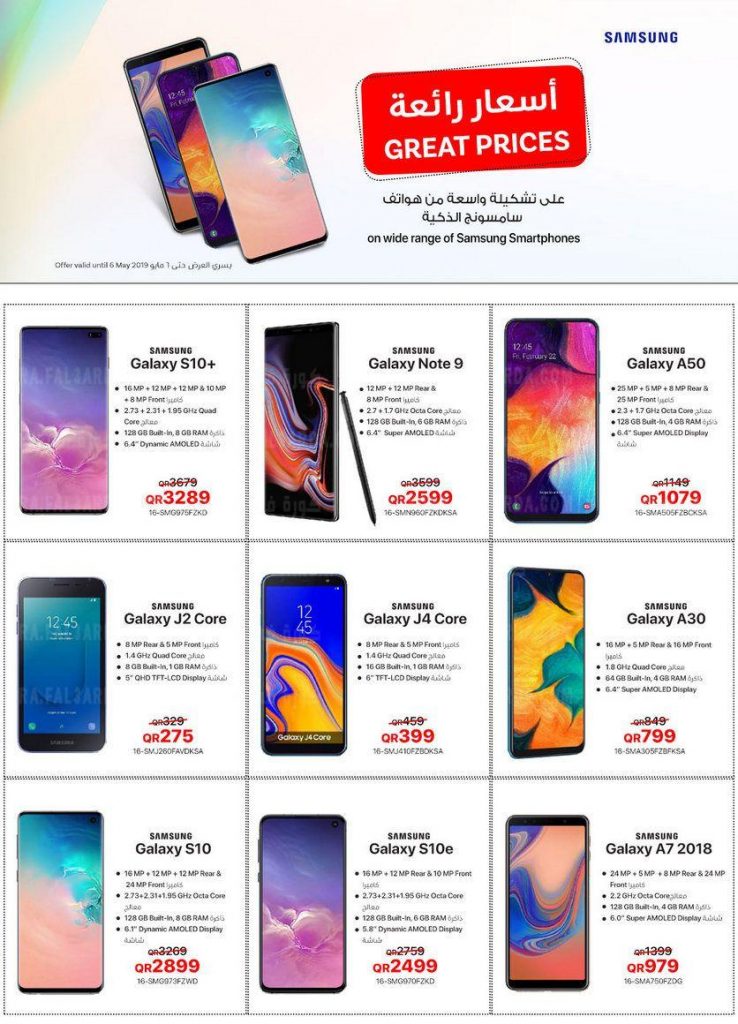 error: It is not allowed to transfer our content for non-reporting