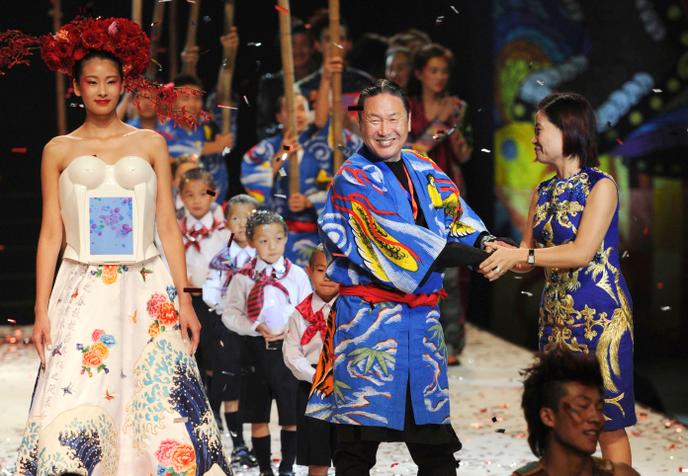 Designer Kansai Yamamoto died of leukemia on Monday, July 27 at the age of 76, his daughter announced. Fashion pioneer in Japan and known for his collaborations with David Bowie, "He left this world in peace, surrounded by those he loved, her daughter, actress Mirai Yamamoto said on Instagram. To me, my father was not only the energetic and electric person the world knew, but also a caring, caring and affectionate being. "
Kansai Yamamoto was known for his daring designs that defied gender norms and featured vibrant colors and avant-garde patterns. He rose to prominence with international fashion shows starting in the 1970s and was widely acclaimed for his work with David Bowie, including designing a series of outfits for Ziggy Stardust, the singer's alter ego. "I found David's aesthetic and his eagerness to transcend the boundaries of the genre to be terribly beautiful", he told the site The Cut in 2018.
Read also
David Bowie, the man who moves the world
His works have also attracted the attention and recognition of other stage legends, such as Elton John and Stevie Wonder, and his background in costume design has led him to imagine vivid performances in interaction with viewers. His shows called "Super Show" have been organized around the world, the "Hello !! Russia "in 1993, attracting 120,000 spectators to Red Square in Moscow.
Eye-catching graphic style
Kansai Yamamoto's creations often made use of elements of Japanese culture, such as the capes covered with Sino-Japanese characters (kanji) he designed for David Bowie or the kabuki theater (epic form of traditional Japanese theater), to which he had attacked during a collaboration with Louis Vuitton.
Its eye-catching graphic style, with saturated colors and striking patterns, set it apart among the more minimalist icons of Japanese fashion. "A person like me necessarily stands out in Japan", he said in 2017 in a daily interview Nikkei.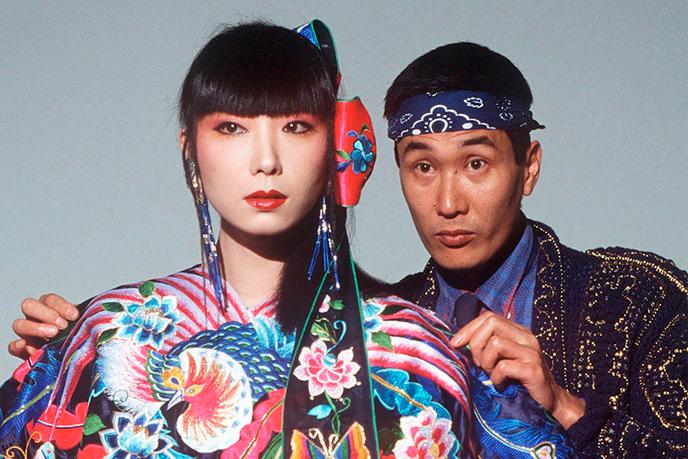 But Kansai Yamamoto insisted that his work drew on a different, but no less Japanese, sensibility: that of the bold and unconventional aesthetic of the warlords of the Japanese Middle Ages. "There are few successors for this culture, but I think it suits me better", he said.
A difficult childhood
Kansai Yamamoto's exuberant clothes and playful personality contrasted with, he said, a dark side inherited from a difficult childhood. After his parents divorced when he was 7, he was sent to a children's home, a few hundred kilometers from his family. He must have traveled with his two younger brothers, aged 3 and 5, from Yokohama, near Tokyo, to the distant Kochi region (southwest).
While success was immediate when his designs were first presented in London in 1971, he had to work hard to overcome the initially colder reception in Paris. The key was, according to his formula, to "Keep the spirit of the challenge".
Read also
When Japan inspires fashion
He has always lived by this mantra, declaring in 2018 his intention to travel to the North Pole, a dream he finally had to give up when he was diagnosed with leukemia. "No life is full of good things", he said in 2017. "I have known a lot of difficult times, he said. But when we go through trials, the joy felt in overcoming them is also very great. "