In a new study, war analysts predict that Putin was able to use May 9 to mobilize a major attack in the summer.
the essentials in brief
On May 9th, Russia celebrates the National Day.
So far it has been assumed that Putin then wants to celebrate a big victory against Ukraine.
But now war analysts have put forward new hypotheses for Putin's actions.
May 9th is the national holiday in Russia celebrating the victory over the German army in 1945. Many pundits were expecting Putin to make plans to celebrate a major victory against Ukraine that day.
However, the Russian President's war plan has not yet worked out as he would have liked. Therefore, some war analysts expect a new strategy for May 9th.
Putin: Fight against NATO instead of just against Ukraine?
Jack Watling and Nick Reynolds of the Royal United Services Institute (RUSI) expect a major mobilization to start on May 9th. «The Russian leadership has recognized that it needs time to achieve its goals in Ukraine. This requires a major offensive in the summer," says her study on the Ukraine war.
In general, the rhetoric in Russia has already changed. From now on it would be about a conflict with NATO and no longer just with Ukraine.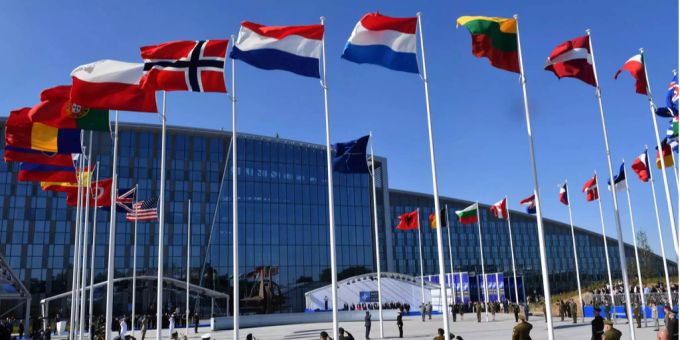 "May 9th could be used to officially speak of a war. And no longer just from a special operation," the two researchers continue to describe the situation.
We will probably not find out what plan Vladimir Putin is really devising until May 9th. The world, and above all NATO, will then look to Moscow with interest.
More on the subject:
Vladimir Putin Ukraine War Study War Swiss Army NATO

---