Apple is apparently preparing a new type of lock screen for its iPhone. For the first time, individual models of the smartphone are said to have a constantly active screen, which has so far only been known from the newer models of the manufacturer's computer watch, the Apple Watch. The first indications of this are said to be in iOS 16, the next iPhone operating system that Apple plans to present next Monday at the WWDC 2022 developer conference.
Already planned for the iPhone 13
As Mark Gurman, Apple journalist for the financial news agency Bloomberg, writes in his most recent newsletter, the company was already planning an "always on" display for the iPhone 13, which was released in 2021. The refresh rate is greatly reduced, which consumes little power and still makes it possible to display important information – such as the time or new notifications.
It is unclear why Apple failed to integrate the function last year. According to Gurman's sources, Apple will do this in the fall, but only for two of the four planned new iPhones. Allegedly, the always-on screen is only included with the "iPhone 14 Pro" and the "iPhone 14 Pro Max" – should Apple implement it. The models codenamed "D73" and "D74" are the most expensive of the new year, and they also feature a new front camera module ("double pill") and a 48-megapixel camera on the back, as well as a new A16 SoC must. There is also a satellite emergency call function.
More iOS 16 features
Gurman continues to report on possible innovations in iOS 16 (codename: "Sydney"). The lock screen itself should be revised. It is said that widgets will become interactive and you will be able to use wallpapers that themselves have widget-like functions. Gurman also reiterated what has already been said about improvements to notifications and the iMessage and Health apps. The news application is to receive better audio functions in the future and become more of a "social network".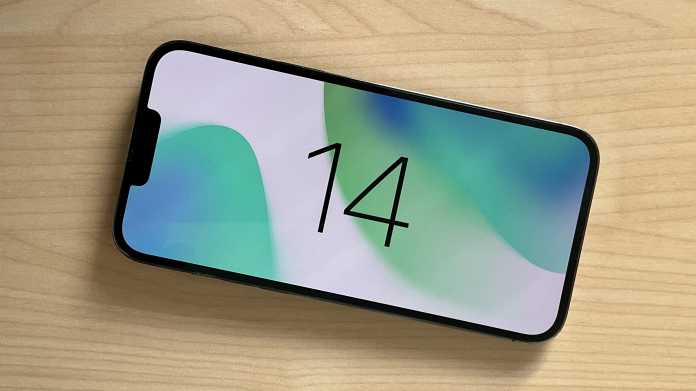 In iPadOS 16, on the other hand, there should be a window control for the first time – i.e. the possibility to use apps no longer only in full screen and in the limited multitasking views, which could enable a more Mac-like experience.

(bsc)