Iksan City, Jeollabuk-do provides a strong home for workers and young people in industrial complexes.
The city of Iksan announced that it will begin construction of happy housing for workers in the 3rd general industrial complex in earnest to stabilize housing for workers and young people in the industrial complex.
The Iksan industrial complex-type happy housing will be built on the apartment housing site of the 3rd general industrial complex, and will supply exclusive area rental apartments at 20-30% lower rent than the surrounding market rate.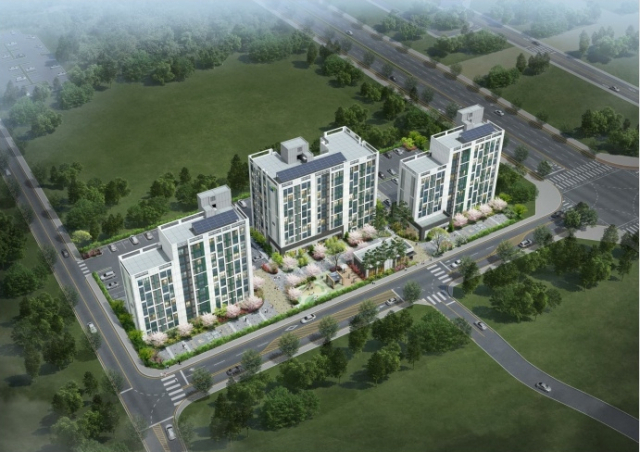 With 3 buildings of 10 floors above ground, 80 units of 12 pyong type, 80 units of 17 pyong type, and 40 units of 21 pyong type, a total of 200 units and various living convenience facilities are provided to provide a stable residential environment.
In addition, it is expected that the nearby local economy will be energized by the activation of the sale of industrial complexes and the influx of workers and young people with excellent direct proximity.
Iksan City signed a business agreement with LH in June 2020, received final project approval in December 2021, and proceeded with the construction process. As the selection of construction and supervision companies was completed in March this year, construction will proceed with the goal of completion in December 2024 and occupancy in the first half of 2025.
Iksan Mayor Jeong Heon-yul said, "We hope that Happy Housing will become a strong home for industrial complex workers and young people, and we will realize housing welfare without worrying about housing by reducing housing costs." I will do my best," he said.
I would like to pay a subscription fee for this article.
Add +1,000 won
Add +10,000 won
-Add 1,000 won
-Add 10,000 won
Payment may not proceed smoothly in some Internet environments.

343601-04-082252 [예금주 프레시안협동조합(후원금)]Account transfer is also possible.