JANINE NIEPCE / ROGER-VIOLLET
InterviewThe lawyer, who died at the age of 93, returned almost a year ago to "Le Monde" on her fights for her dignity and her freedom as a woman, on her feminist commitments and on the major trials of her. career.
[Cet entretien a été publié le 22 septembre 2019. La célèbre avocate, qui a défendu des militants FLN pendant la guerre d'Algérie et s'est battue pour la libéralisation de l'avortement et la criminalisation du viol, est morte à l'âge de 93 ans.]
Interview. Seventy years of fighting. Seventy years of energy, passion, commitment to serving justice and the cause of women. The figure is frail now, and the beautiful face emaciated. But the gaze retains its flamboyance and the voice retains the silky force that has struck so many courtrooms. Gisèle Halimi, the most famous lawyer in France, remembers. Tunis where she was born, in 1927, in a Jewish family of modest condition, her early discovery of the curse of being born a girl, her refusal of a destiny assigned by her gender and her ardent dream of becoming a lawyer.
Lawyer to defend oneself and to defend. Lawyer because injustice is her "Physically intolerable". A lawyer because, as a woman, she has been on the side of the weak and the oppressed from the start. Lawyer "Disrespectful", how she likes to define herself, because the established order is to be shaken up and the law must sometimes be changed. Finally because "What comes into the world without disturbing anything deserves neither consideration nor patience", as René Char writes, whom she readily quotes.
Her Parisian apartment is filled with books, paintings, photos of the people who have marked her life: Claude Faux, her husband, and her three sons; but also Louis Aragon; Sartre, Simone de Beauvoir, Simone Veil… Near the window, the small office where Paul Eluard wrote several of his poems. And, on the floor below, placed on a hanger in her study, the lawyer dress she is so fond of. The one with which she took the oath in Tunis, in 1949. The one she wore at the Bobigny abortion trial in 1972. Her "fetish" dress, repeatedly repaired, mended, mended, the little buttons of which she feverishly pummeled. black mother-of-pearl during endless deliberations …
I wouldn't have made it here if …
If my mother, and all those around me from early childhood, had not constantly reminded me that being a girl involved a very different fate than my brothers. A fate in which choice, free will, freedom had no place. A fate determined solely by my gender.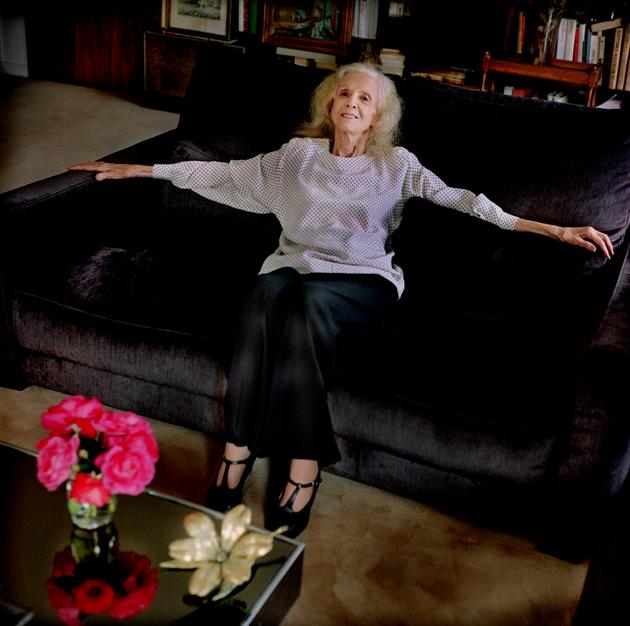 "My grandmother, my mother and I lived like this; so you too! ", said my mother, Fritna, making marriage and subjection to a man my ultimate horizon. This involved putting myself at the service of the men in the family, serving my brothers at the table and making their beds, cleaning and washing up. I found that amazing. Why ? In the name of what ? Even before the revolt, I felt immense perplexity. Why this difference? It didn't have any foundation or meaning in my opinion.
You have 91.55% of this article left to read. The rest is for subscribers only.