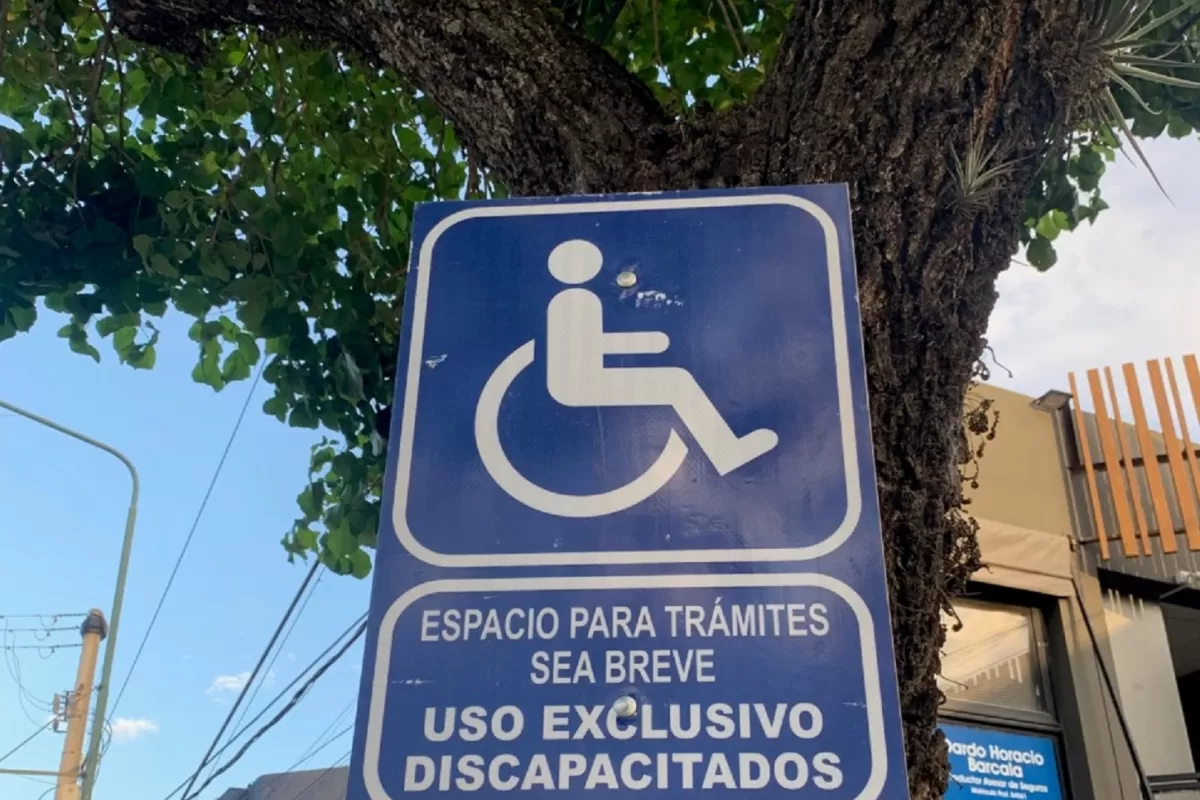 IN THE LOOK. The poster objected to by the leaders of the MUP, Luis Romano and Pedro Albornoz Piossek.
The leaders of the Popular Unity Movement (MUP), Louis Roman yPedro Albornoz Piossekthey sent a note to the mayor Mariano Campero (UCR-JxC) to warn you about the use of "hurtful and discriminatory" words in the signage provided for the municipality.
"There is official signage in which the use of certain terms is misused which, being wrongly used, end up being hurtful and discriminatory, such as treating a person as 'disabled'. An example of this is the sign on Aconquija avenue 1,832", they indicated.
In this framework, they recalled what is consigned in the Convention on the Rights of Persons with Disabilities and its constitutional status. "The way we express ourselves defines and disseminates ways of seeing the world and understanding others. This has consequences for the respect of the rights of these people; that is why it is vitally important to express ourselves correctly and say 'people with disabilities' "added Romano, candidate for legislator for the West of the Activate space, within the Frente de Todos.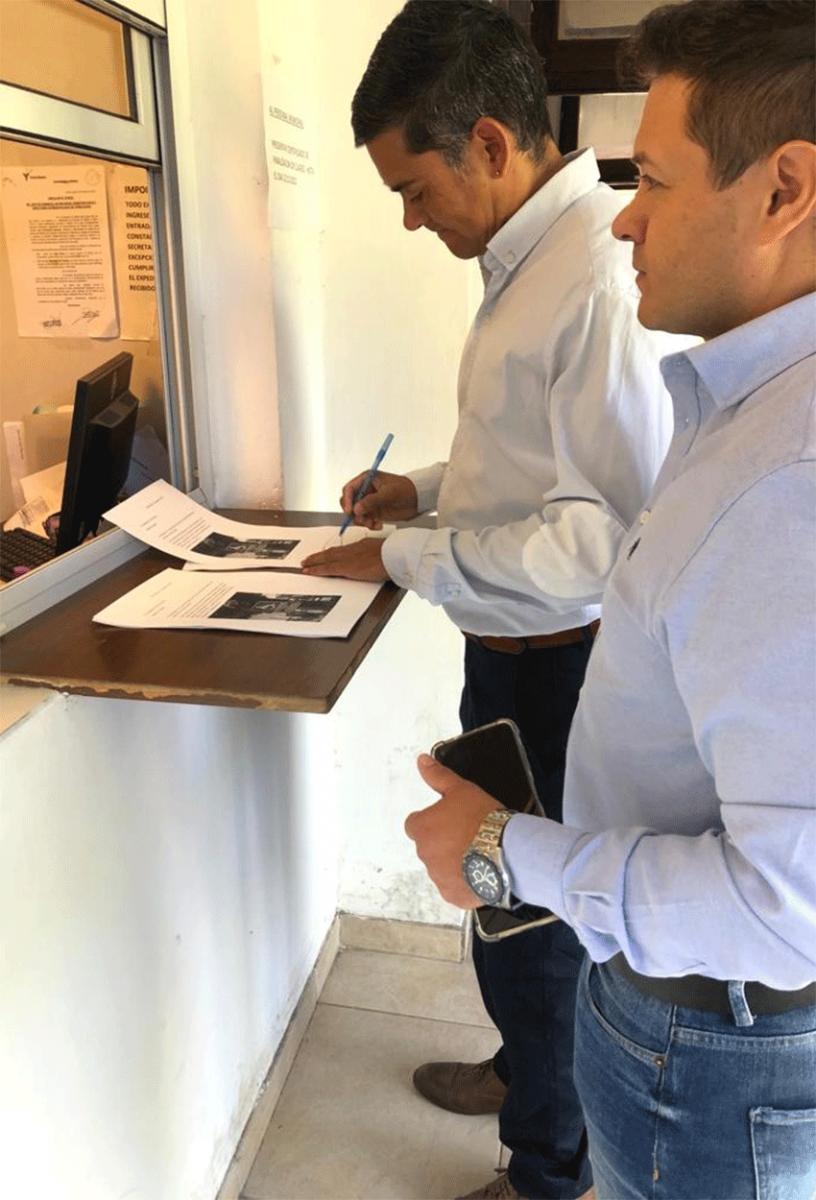 They emphasized that this last expression "comes from the social model of disability, which puts the person first and says that the person has a disability (a characteristic of the person, among many others)." "From this vision, disability is defined by the person's relationship with the barriers that the environment places. This terminology is supported by the International Convention on the Rights of Persons with Disabilities and what is important is that the same persons with disabilities They have been the ones who participated in its formulation," they said.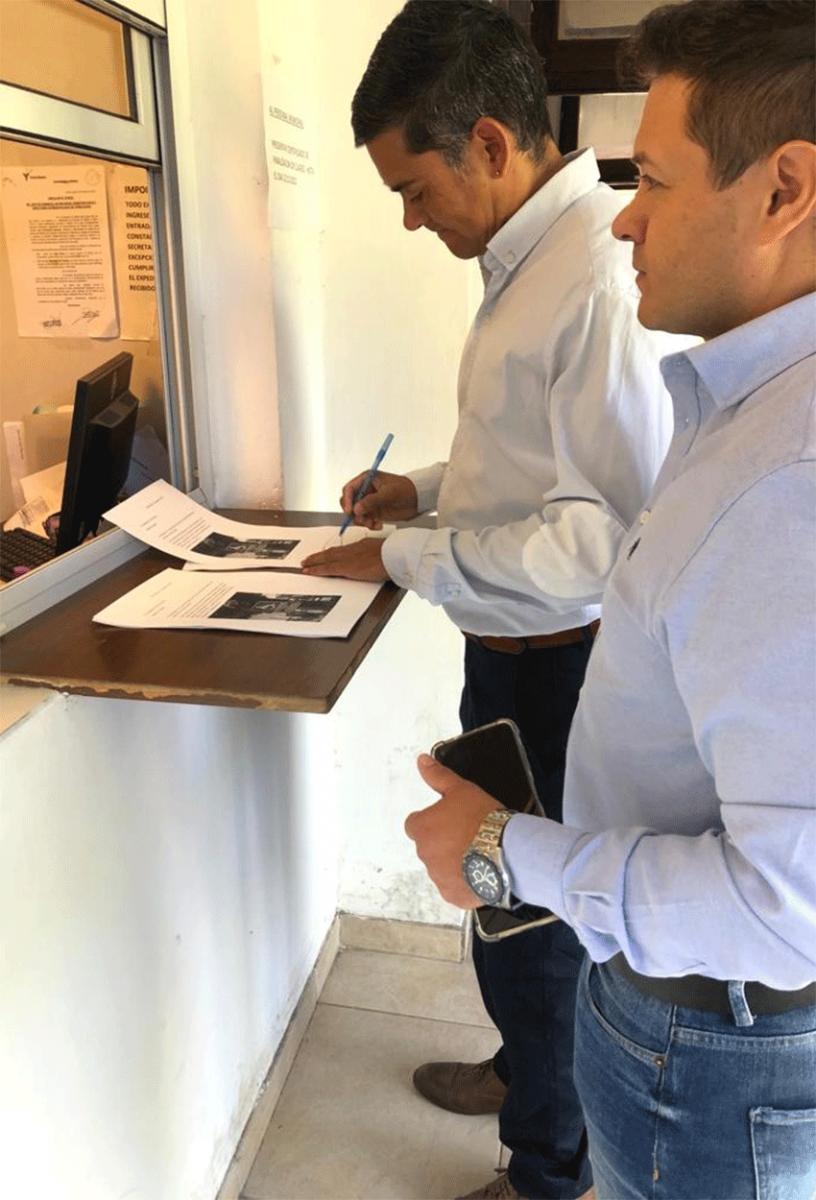 Romano and Albornoz Piossek told Campero that "perhaps your lack of knowledge on the subject can be amended immediately simply by providing you -and, through you, your officials- a computer and didactic tool such as the Adequate Language Guide on Disability issues prepared by the National Agency for Disability". In this way, they concluded, it will be possible to "correct all posters and official communication of the municipality in reference to this very delicate subject."