Interactive

Stand date: October 13, 2021.

Huge cargo plane expected in Bremen
Image: Radio Bremen | Catherine Wenk

Antonov brings module for NASA spaceship to Florida
ESM-2 module is the heart of the spaceship
Second service module for Orion spaceship built in Bremen
After around four years of construction, the second European Service Module (ESM) built by Airbus for NASA's Orion spacecraft is ready for transport to the US state of Florida. The 13-tonne cylindrical high-tech module was loaded into an Antonov wide-body aircraft on Wednesday night, which will bring the cargo from Bremen to NASA's Kennedy Space Center in Florida. In the morning, the plane took off from Bremen airport.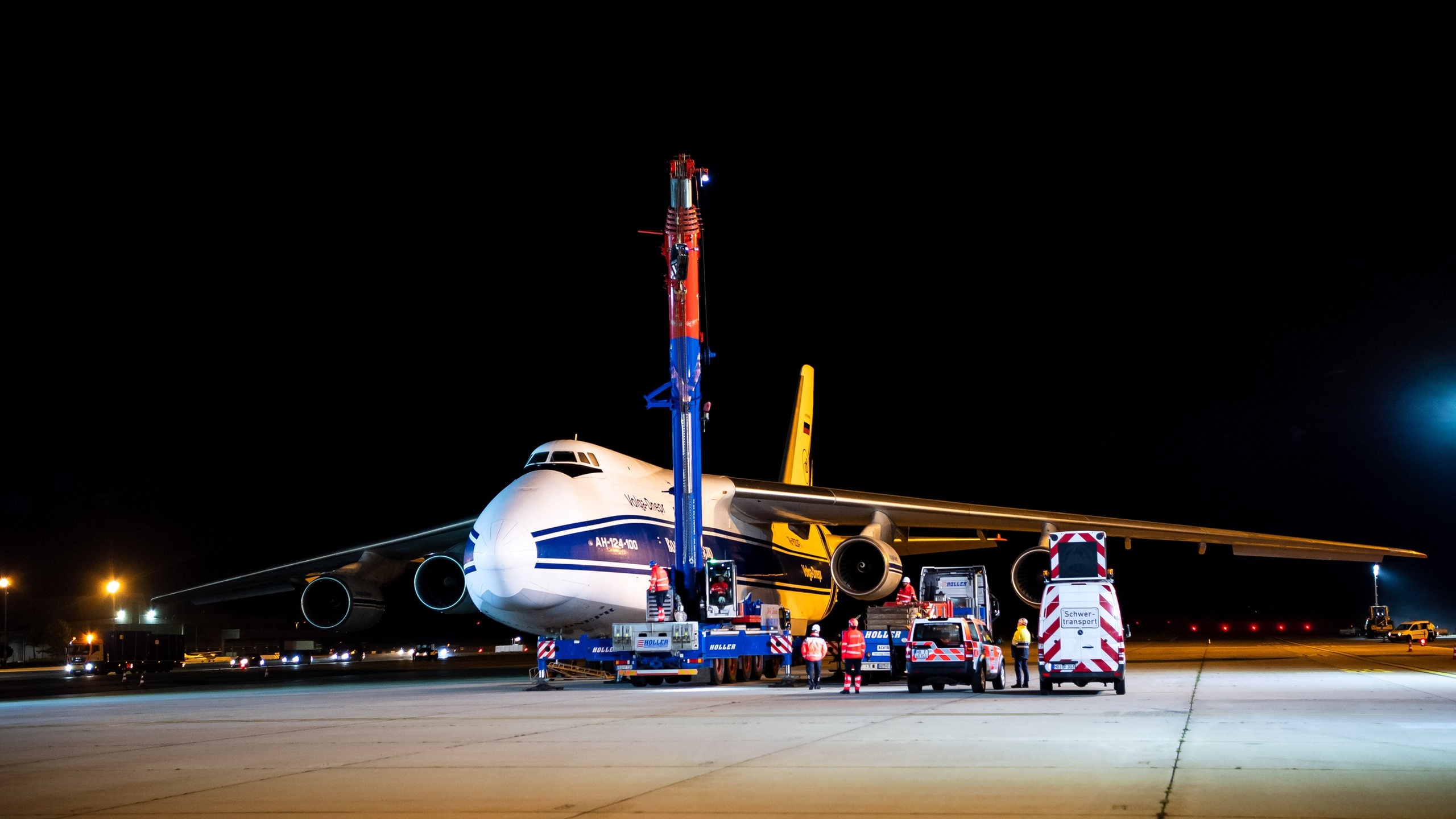 The four meter high and four meter wide ESM-2 module is the heart of the new NASA spaceship. It takes care of the propulsion, the energy supply and the heat regulation and will supply the astronauts with water and oxygen for future missions. The ESM is installed below the crew module. Both together form the Orion spaceship.
That is a big milestone. We are all very relieved.

Rachid Amekrane, Space Manager at Airbus Defense and Space
The upcoming launch of the first Orion spaceship (Artemis I mission) will take place without a crew. Artemis II will be the first manned space mission to be powered by the ESM-2 service module that has now been delivered.
Bremen's big space employers (to click)
This topic in the program:
buten un binnen, 13. Oktober 2021, 19:30 Uhr